Arlington Officer Darrin McMichael Fatal Accident Shakes Community!
After a significant collision at Dowdy Ferry and I-20 in Dallas, a member of the Arlington Police Department lost his life on Thursday morning. Officials eventually identified the officer as Darrin McMichael, a devoted member of the motorcycle unit over the previous 13 years and a 24-year department veteran.
In a statement, Chief of Police Al Jones said: "Officer Darrin McMichael was a respected and beloved member of our APD family. We are heartbroken and we are hurting. This is a devastating loss that will be felt for a long time. Please pray for his wife, who is also an APD employee, his family, his friends, and his APD family. They need all the support they can get right now."
Doug Sisk from the Dallas County Sheriff's Office said that McMichael crashed into the back of an SUV as traffic in front of him slowed at 5:30 a.m. while en route to work. McMichael was run over by another car, which is thought to have been a dark-coloured Chrysler or Dodge automobile.
In a statement, Arlington, TX Police said, "This morning, we were notified that Officer Darrin McMichael, a 24-year veteran of APD, was killed in a crash as he was on his way into work."
This morning, we were notified that Officer Darrin McMichael, a 24-year veteran of APD, was killed in a crash as he was on his way into work.

We are devastated and heartbroken — and we ask for your prayers.

Please see our full news release:https://t.co/VZU2LxRrQj pic.twitter.com/h9NEIodruF

— Arlington, TX Police (@ArlingtonPD) September 21, 2023
Jones reported that at the time of the collision, McMichael was operating a motorbike owned by the department.
According to Sisk, the motorist who struck McMichael did not stop, and the DCSO is requesting any witnesses or anybody who may have been in the vicinity for information or dashcam footage.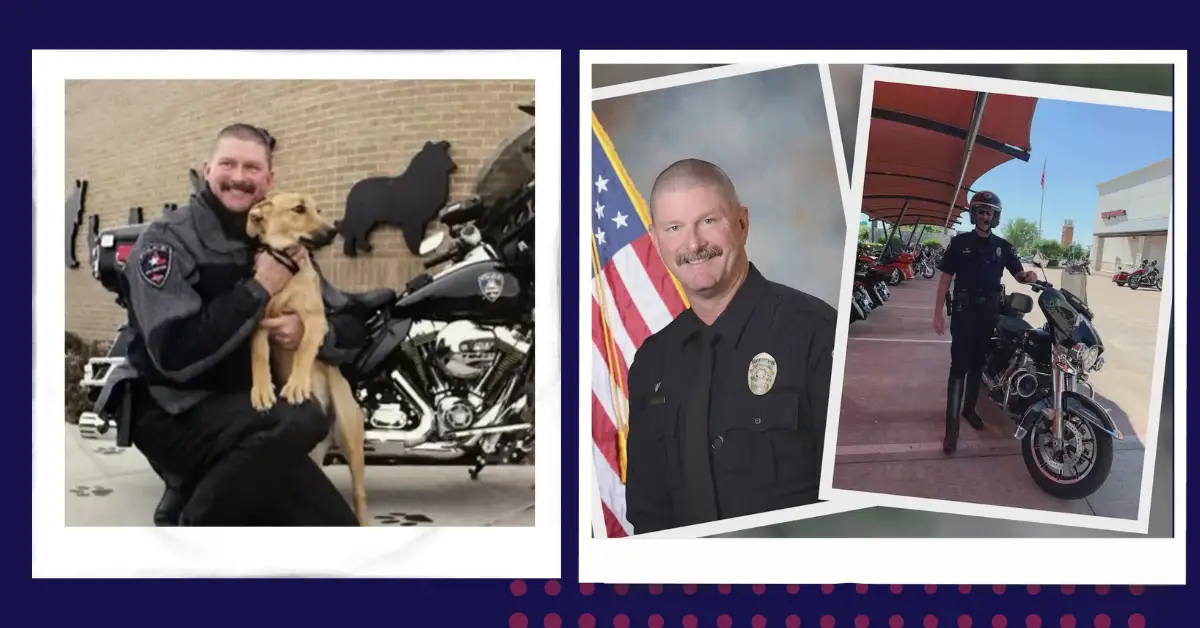 Jones claimed that McMichael's wife was trailing him.
"Unfortunately she had to witness this tragedy," said Jones.
There weren't any roadway lights in the vicinity, and the collision occurred while it was still dark outside. It resulted in the closure of westbound I-20 at the CF Hawn Freeway; it reopened just before 9 a.m.
McMichael was hired in 1999 and served for nearly 25 years, with the last 13 years in the motorcycle unit. Jones said the motorcycle unit is one of the most visible units in the department.
"He was loved by our community, he spent a lot of time out there," said Jones. "He will be truly missed, not only by our department but by our community."
you can also check out more related news we have provided you below:
According to Jones, APD is appreciative of the support received from the neighbouring agencies and is getting it.
The chief stated that no memorial services or vigils are currently scheduled since APD is "still grieving as an organization."
"As days and weeks go on we can talk about memorializing this day," he said. "Right now, it's too early."
Jones added that it is a priority to ensure the well-being of APD officers in the wake of this tragedy, and peer counsellors are on hand.
The chief just had one request for the driver: "Please turn yourself in. We are hurting as an organization and we need closure."
The Arlington Police Department has set up a traffic truck in front of its main station on West Division Street so that members of the public can leave floral arrangements, sympathy cards, and other tributes.
If you are interested in reading more news, you can go to our website, theeastcountygazette.com, where you will find all the most recent information. You can also leave your thoughts in the comment box, and don't forget to add this website to your list of bookmarks.