Lawmakers in Washington have released a massive budget plan to cut health coverage for millions of Medicaid recipients currently protected by COVID emergency rules. Hospitals in California are struggling to cope with an increase in COVID patients on top of the ongoing flu and RSV outbreaks. Officials in Contra Costa County have asked residents to stop dialing 911 for ambulances unless it's an emergency.
Recent developments:
Emergency calls to 911 for ambulance service are discouraged in Contra Costa County.
Healthcare providers and emergency ambulance services "are especially impacted because of COVID, flu, and other respiratory viruses," so residents of Contra Costa County are being asked to hold off on dialing 911 unless it's an emergency. As of Friday, over 1,200 inpatients were reported in the county, and several local hospitals reported a critically high number of patients occupying beds.
According to a press release from the county government, there is a corresponding effect on hospital emergency rooms. Only in cases of life-threatening emergencies, such as those involving chest pain or an irregular heartbeat, loss of consciousness, sudden severe pain, headache, confusion, numbness, seizures, difficulty speaking, sudden blindness or vision changes, severe bleeding or broken bones, incidents of choking or drowning, severe burns or poisoning, allergic reactions, especially those involving difficulty breathing, or people making credible threats to harm themselves or others, should 911 be dialed.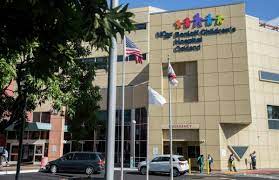 Under the proposed budget from Congress, millions of people would lose access to Medicaid.
If Congress approves the $1.7 trillion spending package leaders unveiled on Tuesday, millions of people who enrolled in Medicaid during the COVID-19 pandemic will begin to lose coverage on April 1. The legislation would end a COVID-19 public health emergency provision that prevented states from removing individuals from Medicaid rolls. The pressure on the Biden administration to end the public health emergency had increased dramatically since Monday, when 25 Republican governors made the request. They said that the rising number of Medicaid recipients had become a growing concern.
Nearly 80 million low-income Americans currently receive health care coverage through the program, but millions are expected to be dropped. Over the following year, the federal government will gradually reduce the additional funding it has been providing to the states to accommodate the new enrollees. Advocates have raised concerns over how conditions will inform participants of their termination from the program; this is especially difficult for the country's poorest, who may not have a permanent address or access to modern communication technologies. The proposed budget would allow states to terminate participants as early as April if approved.
Staffing shortages in mental health care facilities threaten to overwhelm Los Angeles County.
According to an article published in the Los Angeles Times, there is a severe shortage of mental health workers at county-run clinics and other facilities in Los Angeles County. Finding people to fill open positions has been difficult during this period of increased demand. Public health officials have blamed the COVID-19 pandemic for the rise in demand.
There is a critical shortage of personnel willing to work in-person or in field-based positions rather than remotely. A report from the health department indicates that some providers have left their jobs, citing overwork and stress. In contrast, others have moved out of state. Several employees have left for the private sector or other public agencies, and county health officials have reported an unprecedented challenge in filling open positions.
The patient load in California's hospitals shows no signs of decreasing.
Data from the state shows that as of Monday, 4,500 patients in California hospitals were infected with the coronavirus, further stressing healthcare facilities as they deal with an influx of flu and RSV patients. Hospitals in the Bay Area report that most patients admitted this winter are elderly or immunocompromised.
Since there were 4,000 patients with COVID in California hospitals at the beginning of the month, there has been an increase in hospitalizations. Los Angeles County has been hit particularly hard by the recent spike; the county has 1,251 coronavirus patients, the highest number in the state, and the lowest number of available hospital beds. Eight hundred and four COVID-positive hospital patients were in the Bay Area on Monday.
U.S. officials are concerned that the outbreak in China could lead to novel virus mutations.
The United States is worried that China's out-of-control COVID-19 outbreak could lead to new virus strains as Beijing struggles to recover from its decision to relax the stringent controls known as "COVID Zero" that had previously contained the pandemic. According to State Department spokesman Ned Price, "we want to see this addressed" regarding the current outbreak in China.
The virus has the potential to mutate and become a global threat any time it circulates in the wild, as we all know. After years of insisting that the Communist Party had skillfully dealt with the virus, more so than the West, China has seen a wave of infections amid growing concerns the government may be hiding the actual toll of the virus. China's U.S. embassy spokesman Liu Pengyu told Bloomberg News on Monday that the country has taken "scientific and precise prevention and control measures" to lessen the impact of the virus on Chinese citizens and the economy.