Brooklyn NYPD Warehouse Fire Burns Decades-Old Crime Evidence
Crews are still putting out the embers of an NYPD warehouse fire that destroyed evidence from decades ago. Officials think the fire could keep going for days.
Tuesday's big fire at Red Hook's Columbia Street warehouse, Erie Basin Auto Pound, was under investigation. Detectives know a fire started on a shelf with evidence, but a full investigation may take time.
150 Firefighters Fought the Flames Day and Night
Twenty NYPD personnel and contractors were at the warehouse when it burned. FDNY Chief of Department John Hodgens said all eight victims of the fire—three firefighters, three EMS personnel, and two civilians—would recover.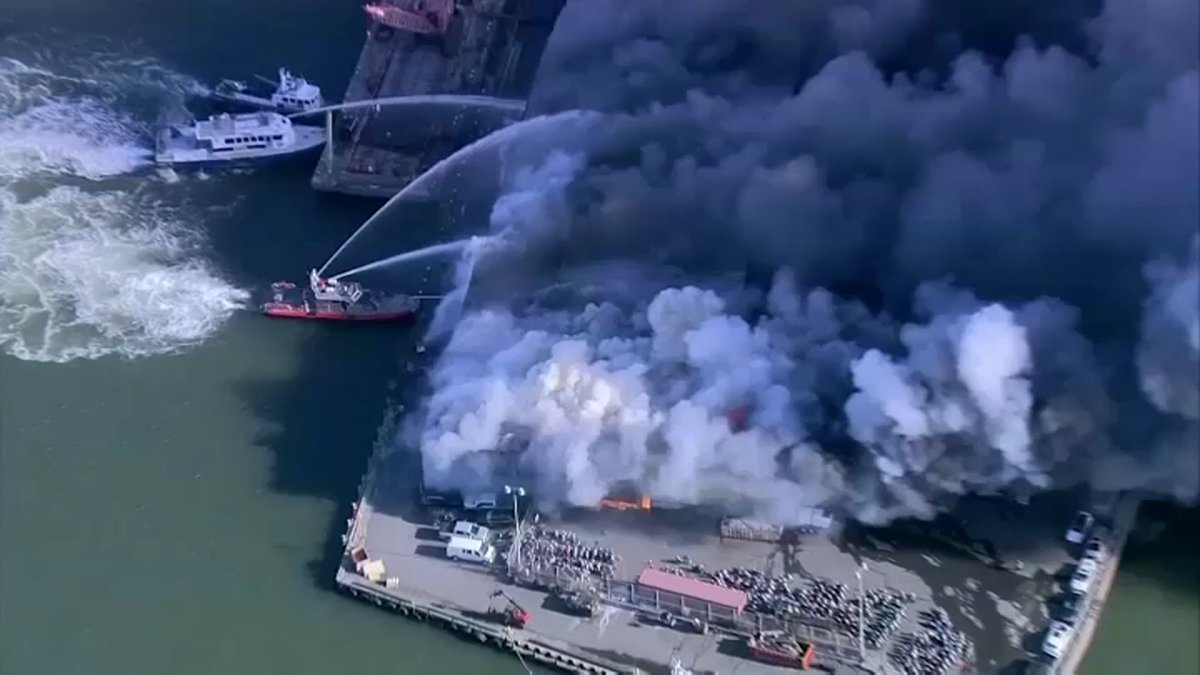 Also read: Fire at NYPD evidence compound injures 8 people, including 6 first responders
What was burned? Several cars ate "biological evidence" from NYC crimes. The NYPD said it has DNA from 20- to 30-year-old burglaries and shootings. Rape kits weren't stored there.
The Cold Cases in Cardboard Barrels
The facility held famous police murder vehicles, including Officer Ed Byrne's 1988 squad car and Officer Miosotis Familia's 2017 mobile unit.
Also read: (NYPD) 10th death in the subway system this year; safety activists demand for action
The pier had dozens of cars, trucks, motorcycles, and ATVs at the time. NYPD officers claimed the vehicles included antiques and hundreds of e-bikes and motorbikes, but a complete inventory was needed to determine what was in the storage at the time.
Sandy property was present. unknown damage cost.