During the flu pandemic, the White House on Tuesday encouraged residents to apply for funds designed to assist low-income families with their home energy needs during the outbreak.
According to the administration, the Low Income Home Energy Assistance Program has received additional funding as a result of the recently passed infrastructure legislation and is available to families who are having difficulty meeting their energy expenses.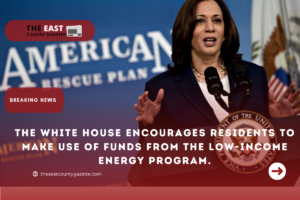 According to the White House, states must use all available funds from the original American Rescue Plan for energy assistance, including funds from the federal government. According to the report, nearly $8 billion has been invested in the LIHEAP program.
"These funds represent the largest investment in a single year since the program's inception in 1981," according to the White House's press release.
Read More: White House: Omicron Will Make the Latest Jobs Data Look Ugly
States across the country are already benefiting from these resources, allowing them to provide more home energy assistance to low-income Americans than ever before.
Several states had already taken action prior to the announcement of the new law. On Monday, Kentucky Gov. Andy Beshear announced that the state had received more than $1.5 million in funds, which it intends to distribute to those in need.
According to WHAS-TV, Beshear stated that "this assistance is the latest form of support to assist our Kentucky families in meeting their financial obligations."
In order to help eligible households remain safe and healthy, which becomes even more important during the harshest weather months, the government is providing vital assistance.
Kentucky Governor Steve Beshear said that no one should be forced to make difficult financial decisions such as which bills to pay. "This program is in place to safely and reliably heat and cool the homes of Kentuckians who are most in need."