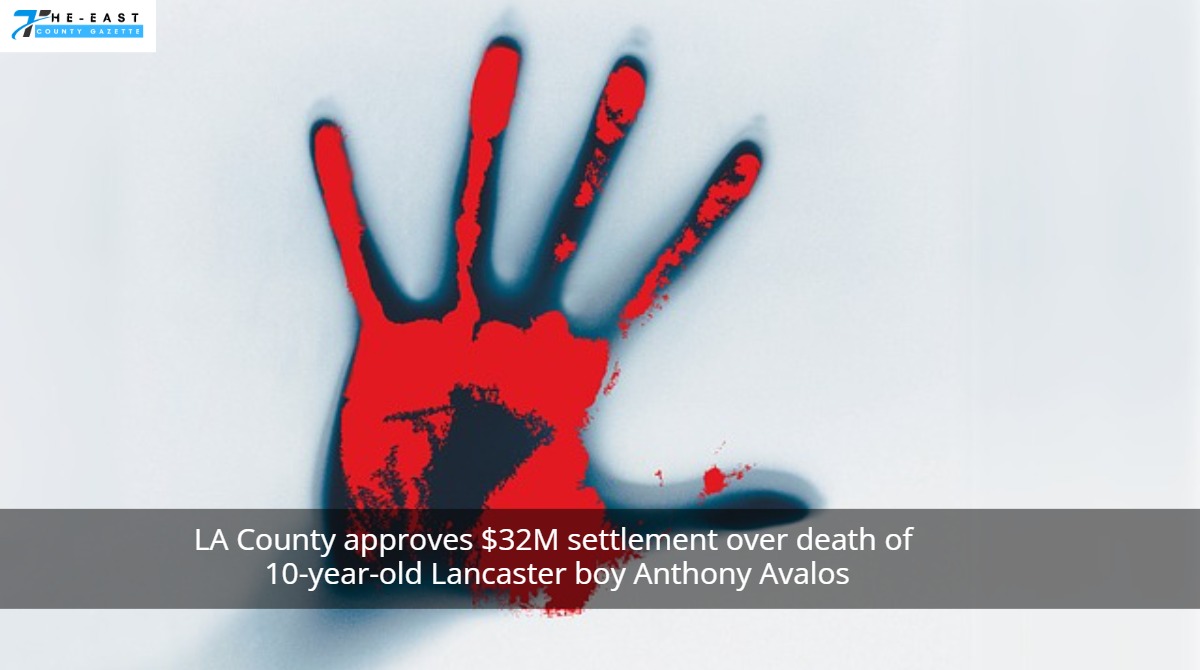 LA County approves $32M settlement over death of 10-year-old Lancaster boy Anthony Avalos
Tuesday marked the official approval of a $32 million settlement between the Los Angeles County Board of Supervisors and the family of Anthony Avalos, a 10-year-old Lancaster child who died in 2018 after reportedly being tortured.
In a wrongful death case, Anthony's family accused the county and many social workers of failing to adequately respond to complaints of abuse against Anthony and his half-siblings. Following the announcement of the settlement of the county's side of the boy's death case in May, the family's attorneys confirmed a week later that the county would be making a $32 million payment, subject to Board of Supervisors approval.
The plaintiffs' attorney Brian E. Claypool said on Tuesday, "We're pleased with the Board of Supervisors approving the $32-million settlement in the Anthony Avalos case, but this isn't the end." He continued, "This is just the beginning on behalf of Anthony Avalos. We always pursued this case to make social change and we will continue that in the coming years on behalf of Anthony."
Following the board's approval of the settlement on Tuesday, Claypool spoke for the Avalos family in a statement, stating that they will continue to advocate for legislative improvements that would enhance DCFS operations and safeguard children.
The other defendant in the lawsuit, the Pasadena-based Hathaway-Sycamores Child and Family Services, reached a confidential settlement in August.
According to the lawsuit, Hathaway-Sycamores selected Barbara Dixon to work with the family despite the fact that she was accused of failing to report abuse in the case of Palmdale, California, 8-year-old Gabriel Fernandez, who, like Anthony, died while in the care of his mother and her boyfriend. Dixon, according to Claypool, was an unlicensed intern.
Hathaway-Sycamores' lawyers said in court documents that the plaintiffs made no claims about what Dixon allegedly saw or whether she had any suspicions of abuse that weren't already known to the county Department of Children and Family Services.
A grand jury accused Heather Barron, 32, the mother of Anthony, and Kareem Ernesto Leiva, her boyfriend, in October 2018 on suspicion of murdering Anthony and abusing two other children living in the home.
The pair now face a potential sentence of life in prison without the chance of parole if convicted after the District Attorney's Office decided in May 2021 that it would no longer seek the death penalty against them.