In the Closing Phase of the Year, the University of Chicago Health System Set a New Record for the Number of Heart Transplants
The University of Chicago Medicine broke its record for the most heart transplants performed in a year when it performed two on consecutive Christmas days. So far, in 2022, the academic health center in Hyde Park has conducted 66 heart transplants, breaking the previous record set in 2021 by nine transplants.
Recently, on December 24 and 25, two patients received heart transplants; they are doing well now. Surgeon and Director of the Heart and Vascular Center at UChicago Medicine Valluvan Jeevanandam, MD, has conducted over 1,500 heart transplants. He says it is an honor and joy to save patients' lives and see them thrive afterward.
"Our program is the best in the United States, and we take great pride in the high survival rate and the lightning-fast speed at which we can obtain donors' hearts. To break the state record twice is like icing on the cake." He said.
The hospital's heart transplant count could increase if more patients with a matching organ are located in the following two days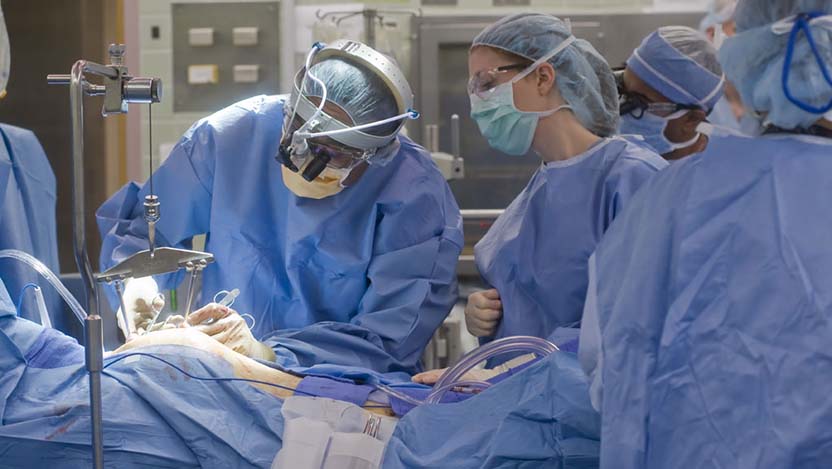 As of July, the SRTR statistics showed that UChicago Medicine's heart transplant program had the best one-year survival rate, the lowest hazard ratio (odds of suffering a problem), and the quickest transplant wait periods in the US. UChicago Medicine's heart transplant patients had a 100% one-year survival rate, according to the SRTR study in July.
According to the SRTR, the average wait time for a heart transplant at UChicago Medicine was 0.7 months. Transplantation of a new heart takes an average of 4.9 months.
UChicago Medicine can offer much shorter wait periods for heart transplants than other transplant hospitals due to the unique competence of its medical and surgical teams.
Nearly sixteen percent of the people who received heart transplants at UChicago Medicine in 2022 were Jehovah's Witnesses, whose faith forbids them to receive the blood transfusions routinely administered during such procedures.
Regarding "bloodless heart procedures" that adhere to Jehovah's Witness religion, UChicago Medicine is the most extensive program in the country. Extraordinary surgical precision and careful medical attention are required for the success of these specialist operations.
"Our transplant and heart failure teams have established a unique and innovative program that caters to patients from all walks of life," said Christopher Salerno, MD, Director of Adult Cardiac Surgery and Surgical Director of the Heart Transplant and Mechanical Assist Device Program. "The remarkable survival results are a direct result of this program's high quality."
In addition, UChicago Medicine set a new record of 27 multi-organ transplants in 2022
In 2020, it surpassed its previous record of 23, which stood for ten years. (With 31 successful multi-organ transplants in 2005, Northwestern Memorial Hospital retains the state record.)
UChicago Medicine has completed 318 organ transplants thus far in 2022. The healthcare system is well-known for its heart and multi-organ transplant teams but offers kidney, pancreas, liver, and lung transplants.
UChicago Medicine's Transplant Institute's Director of Liver, Kidney, and Pancreas Transplantation and Associate Director, Rolf Barth, MD, expressed his gratitude to the families of organ donors. They're heroes because they made crucial life-saving choices while still mourning a loved one. We owe them an enormous debt of gratitude.
source: uchicagomedicine.org