HPD Wants 5 Teens For Aggravated Robbery In West Houston
HOUSTON – The Houston Police Department wants to find a group of people they say committed an aggravated robbery earlier this month in west Houston.
HPD says the robbery happened on November 27 at 12:05 a.m. outside a convenience store in the 1000 block of Wilcrest.
Police say that a man was standing outside the store when a group of young men came up and asked him to buy them some cigars. The man told the police that he told the young men no, which made one of them pull out a gun.
Investigators say that the gun he was holding looked like a "Tek 9." One of the suspects in the group is also said to have threatened to shoot him if he didn't buy them the cigars.
Police say the suspects started hitting and kicking the man multiple times.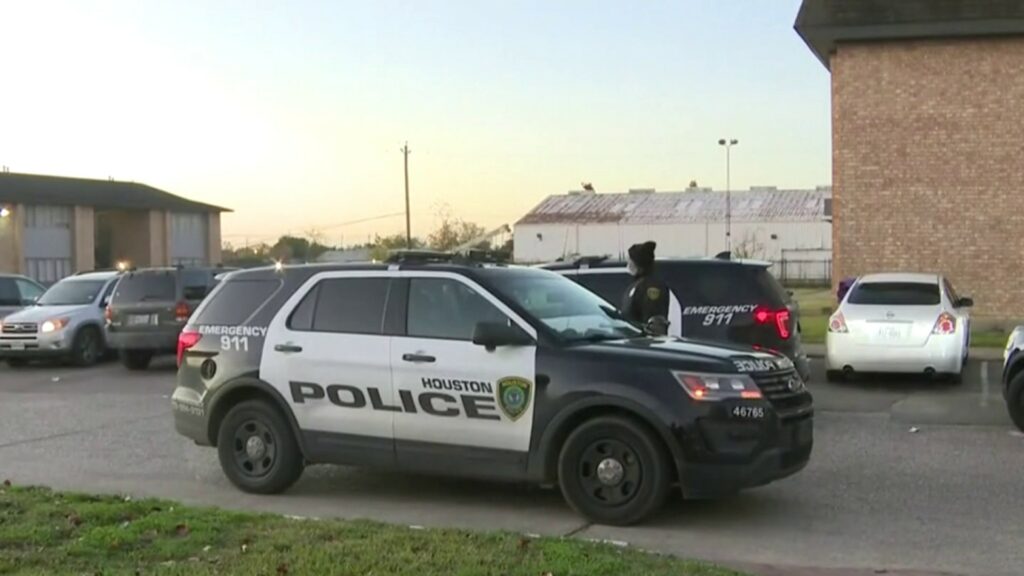 During the fight, officials said that one of the suspects stole the complainant's cell phone and wallet and ran to an apartment nearby.
Five men between 16 and 18 were named as possible suspects. They may live at or near 1251 Wilcrest.
Check out the surveillance video below:
Call the Houston Police Department or Crime Stoppers Houston if you know anything.