Facebook wants an AI that can beat the 'hardest game in the world'!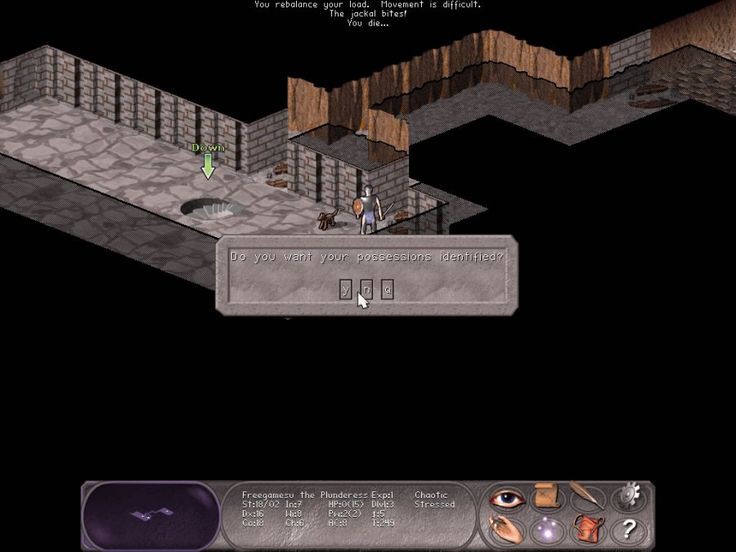 Today's social media giant Facebook proposed an idea to beat the world's most challenging game – NetHack. The company proposed this idea NetHack for a grand challenge using AI, and the company plans to launch this competition at the NeurIPS 2021 AI conference in Sydney, Australia. 
NetHack, an 80's game with simple graphics and interface, is the world's most brutal game to win and battle. AI can help scientists create algorithms using technology that can withstand the most challenging times without running experiments on a powerful computer. Real-time strategy, role-playing, and building games help train cutting-edge technology that uses artificial intelligence. 
Facebook wants to challenge the game and maybe wants to help computers learn to simulate situations faster using minimal resources. Games have always been AI benchmark for AI for several generations, but things got spicier in 2013. 
In 2013 Google DeepMind illustrated a system that can play different games like Pong, Breakout, Space Invaders, Seaquest, Beamrider, Enduro at superhuman levels which were only imagined. The technology is improving the game design, according to the review by an expert at DeepMind cofounder Demis Hassabis. But these technological advancements could be for  generations one day to diagnose and treat illness, predict complicated protein structures and CT scans. 
Facebook is inviting different researchers worldwide to design, train and release AI systems as part of the NeurIPS 2021 NetHack Challenge. According to the blog AI can, "develop agents that can reliably either beat the game or (in the more likely scenario) achieve as high a score as possible."
Facebook plans to showcase the NetHack learning environment and see the potential of new and potential AI/ML technologies based on both neural and illustrative methods.
"The candidate agents will play a number of games, each with a randomly drawn character role and fantasy race," the Wednesday post explained.
 "For a given set of evaluation episodes for an agent, the average number of episodes where the agent completes the game will be computed, along with the median in-game end-of-episode score. Entries rankings will be by average number of wins and, if tied, by median score."
The contest will start on October 15, and the winners will be announced at the end of the year. 
New Zealand-Australia travel bubble bursts!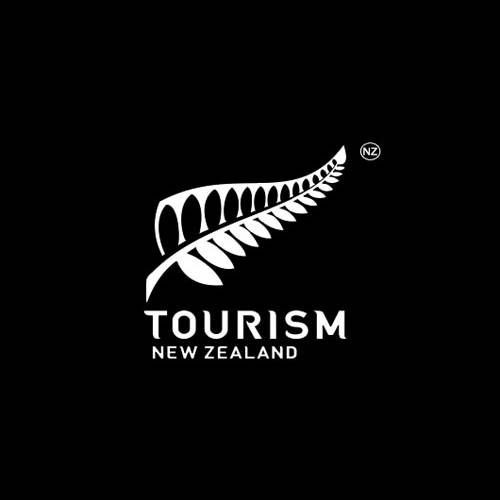 The quarantine-free journey from all Australian provinces and regions to New Zealand will be postponed, New Zealand Prime Minister Jacinda Ardern and Covid-19 Response Minister Chris Hipkins declared on July 23.
The announcement appears as Australia proceeds to grapple with a Covid eruption dissipating through numerous states despite lockdowns. "Given the elevated degree of transmissibility of the Delta variant, and the proof that there are presently numerous community groups, it is the right thing to do to protect Covid-19 out of New Zealand," Hipkins announced.
From 11:59 p.m. Friday (7:59 a.m. EST), Australians will no longer be eligible to arrive in New Zealand quarantine-free for at least the following eight weeks. Ardern explained the judgment was not taken lightly, but with "numerous eruptions, and in varying phases of containment" with three Australian provinces in lockdown, "the health risk to New Zealanders from these cases is increasing."
The Australian state of New South Wales — residence to Sydney — noted 136 different locally acquired cases of Covid-19 in 24 hours, while Victoria — the residence of Melbourne — declared 14 new cases over that similar interval. South Australia noted one new case.
New South Wales exclusive Gladys Berejiklian said she would inquire with the nationwide administration for more Pfizer vaccine doses to be allotted to the state for use in Sydney's west and southwest, both of which are virus hotspots.
The quarantine-free trans-Tasman discussion (usually pertained to as a travel bubble) kicked off between the two nations in April. Approximately half of Australia's community, some 13 million people, is presently under some kind of lockdown as the nation struggles to curb the sweep of the highly communicable Delta variant amid a sluggish vaccination rollout.
Meanwhile, Australia previously divided its international entrances cap. As of July 14, about 3,000 people per weekend are authorized to fly into Australia, below from about 6,000.
According to the Department of Foreign Affairs and Trade, there are some 34,000 Australians who have recalled themselves as being glued to a different region and incapable of arriving home.
Dubai making its own rain to beat 120-degree heat!
Ministers in Dubai are employing drones to artificially boost drizzle as the town struggles with overwhelming warmth, video this weekend indicates.The rainmaking technology, recognized as "cloud seeding," was sent into the design as summer weather has risen past 120 degrees Fahrenheit in the United Arab Emirates metropolis, the Independent broadcasted.
Authorities have asserted that the technology strives to make rain form more efficiently inside the clouds and in accomplishing so, give rise to surplus vapour. Drones are expended to fire on electrical charges into clouds, resulting in slogging concurrently thus accelerating more drizzle.
Footage distributed on Sunday by the UAE's National Center of Meteorology revealed the severe showers flooding streets in addition to twinkles of lightning. Rainmaking has become widespread in dusty nations such as the United Arab Emirates, which generally only reports four inches of rain a year, the Independent noted.
"The global water deficit is exacerbating in several portions of the earth, so the pressure for freshwater is heightening," said Linda Zou, a lecturer at the UAE's Khalifa University of Science and Technology. "Cloud seeding could be one of the techniques that can contribute to ameliorating the water crisis."
The United Arab Emirates meteorological administrators published a video this weekend of automobiles driving through rain in Ras al Khaimah in the northern part of the nation. The downpour was the outcome of one of the UAE's recent endeavours to boost downpour in a desert country that receives about four inches a year typically.
Washington, D.C., in unlikeness, has averaged almost 45 inches of rain regularly for the preceding decade.
Scientists developed rainstorms by starting drones, which then zapped clouds with electricity, the Independent summarises. Surprising droplets in the clouds can result in the clumping concurrently, experimenters establish. The bigger raindrops that arise then plummet to the floor, rather than fading midair — which is often the uncertainty of tinier droplets in the Dubai, where temperatures are hot and the clouds are elevated.
Dozens killed, missing as floods hit parts of Western Europe!
A large-scale recovery endeavour was underway in Germany on Friday after the massive downpour in a century resulted in flash storms to overwhelm portions of Western Europe, vacating dozens deceased and much more unaccounted for. Fast-moving downpours of water engulfed entire cities and towns in western and southern Germany, resulting in skyscrapers slumping and leaving citizens deserted, the authority said Thursday. At least 55 people have succumbed to the drastic flooding but councils said that number is foreseen to surge.
Germany was dealt a disastrous hit with 49 dead, while six people departed in Belgium. Luxembourg and the Netherlands are also affected by these conditions. In Germany's Rhineland-Palatinate district, 1,300 people are "assumed" missing in the area of Ahrweiler, the regional administration announced.
"In some regions, we have not discerned this much downpour in 100 years ago," Andreas Friedrich, a German climate employment spokesman, said to CNN. He said that "in some regions, we've seen more than twofold the quantity of downpour which has resulted in flooding and unfortunately some skyscraper patterns collapse."
Buildings are wrecked by flooding in Insul, Germany, on Thursday, July 15. The Ahr river burst its banks the night before.
Along with Rhineland-Palatinate, the German regions of North Rhine-Westphalia and Saarland were worst affected, Friedrich amplified. Drastic downpour aggregates were identified on Wednesday into Thursday morning across extensively of western Germany and the Benelux region, with North Rhine-Westphalia and Rhineland-Palatinate detecting the increased downpour aggregates, according to CNN meteorologist Brandon Miller.
Extensive swaths of these districts saw 24-hour downpour scores between 100 and 15millimetresrs (3.9-5.9 inches), which exemplify more than a month's worth of downpour in this district. Cologne documented 15millimetres (6 inches) of downpour in only 24 hours stopping Thursday dawn, which is approximately twofold it's monthly normal for July of 8 millimetres (3.45 inches).
Locally massive rains stemmed in drastic flash flooding. In Reifferscheid, a tremendous 20 millimetres (8.1 inches) of precipitation knocked over in only nine hours, according to the European Severe Weather Database.