According to CBS News' projections, Democratic Gov. Kathy Hochul has defeated Republican Congressman Lee Zeldin in the carefully watched contest for governor of New York.
In the 2022 midterm elections, Kathy Hochul made history by becoming the first woman to be elected as governor of New York. Lee Zeldin claims to have wished Hochul luck in her new position.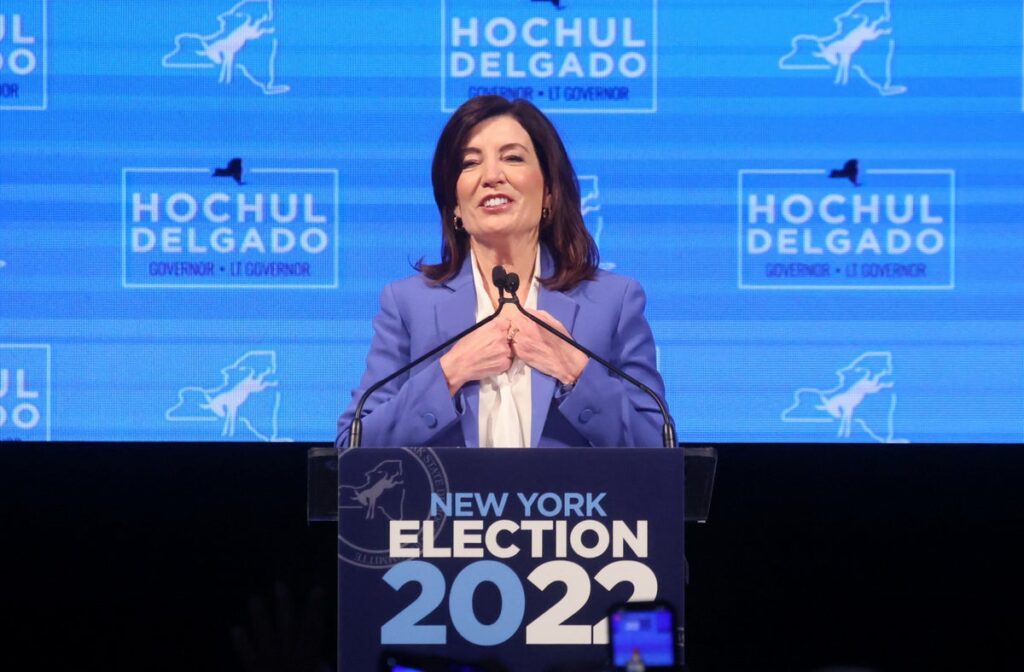 "I would like to congratulate New York Governor Kathy Hochul on her election to a full four-year term," Zeldin stated.  Zeldin had a message for Democrats and bragged about his polling performance in the historically blue state of New York.
"Those controlling Albany should take note. These statistics demonstrate that New Yorkers from all walks of life are tired of attacks on their wallets, safety, freedoms, and the caliber of their children's education and are at their breaking point. Governor Kathy Hochul and those in charge of Albany must address the serious concerns raised by the electorate as soon as they assume office in January.