Will Social Security Payments Delay as a Result of the Upcoming Holiday Season?
Because Christmas occurs on a Saturday this year, the federal holiday on Monday, December 27 will be observed. The federal government does not pay benefits on federal holidays.
When payment dates fall on weekends or federal holidays, payments are made on the business day preceding the weekend or federal holiday. This year, however, Christmas is unlikely to have an influence on Social Security payments, as Social Security is typically paid on Wednesdays over the holiday season.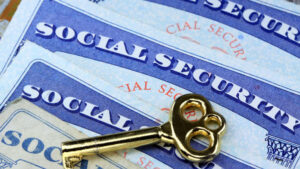 The following is the Social Security payment schedule for the month of December:
The Social Security Supplemental Income program is one of the areas of Social Security that would be affected. These payments are normally made on the first of the month, as was the case for this month's payment, which was made on December 1.
However, because it falls on a Saturday, the Social Security Administration will observe New Year's Day on December 31. Payments will not be sent out on New Year's Eve as a result of this.
Read More: Some Expert Tips to Avoid Gift Tax
As a result, the payment for January will be sent out on the weekday prior. Those who receive Social Security Supplemental Income benefits should anticipate getting their first payment for the year 2022 on December 30, 2021.
If you are a recipient of SSI, you will receive two payments in December: one on December 1 (for December) and another on December 30 (for December and January) (for January). Make sure to plan ahead of time because the next SSI payment you will receive will be on February 1, 2022, so plan appropriately.
The Social Security Administration recommends that if you receive payments via check and have not received your payment by the above-mentioned date, you wait three extra mailing days before contacting Social Security for assistance or assistance.