On Election Day, Hunter Biden Spotted Shopping While Under Federal Investigation On Upscale Rodeo Drive.
On Election Day, Hunter Biden was seen walking out of a Beverly Hills Ralph Lauren store on Rodeo Drive, California. Amid a federal investigation into his business dealings.
After shopping, President Joe Biden's son entered a Secret Service vehicle with what appeared to be a broken boot.
The federal government is investigating Hunter Biden for his "tax affairs." In July, the investigation reached a "critical stage," Federal prosecutors are considering charging Hunter Biden with foreign lobbying violations, tax crimes, false statements, and other offenses.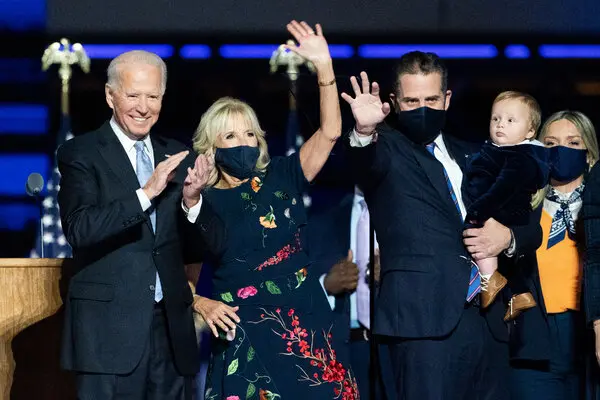 If Republicans take over the U.S. Senate following Tuesday's midterm elections, the Senate and House Judiciary committees may call Hunter Biden and several currents and former FBI officials to testify.
President Biden has repeatedly denied knowing about Hunter's business dealings, telling CNN's Jake Tapper on Oct. 11 that he is proud of his son.
"He is — I'm confident that he is — and what he says and does are consistent with what occurs. He also wrote a book about his problems and was honest about it.
Since 2018, Hunter Biden has been the subject of a federal investigation.
According to a government source, Fox News was the first to report that Hunter Biden was the focus of a grand jury investigation.