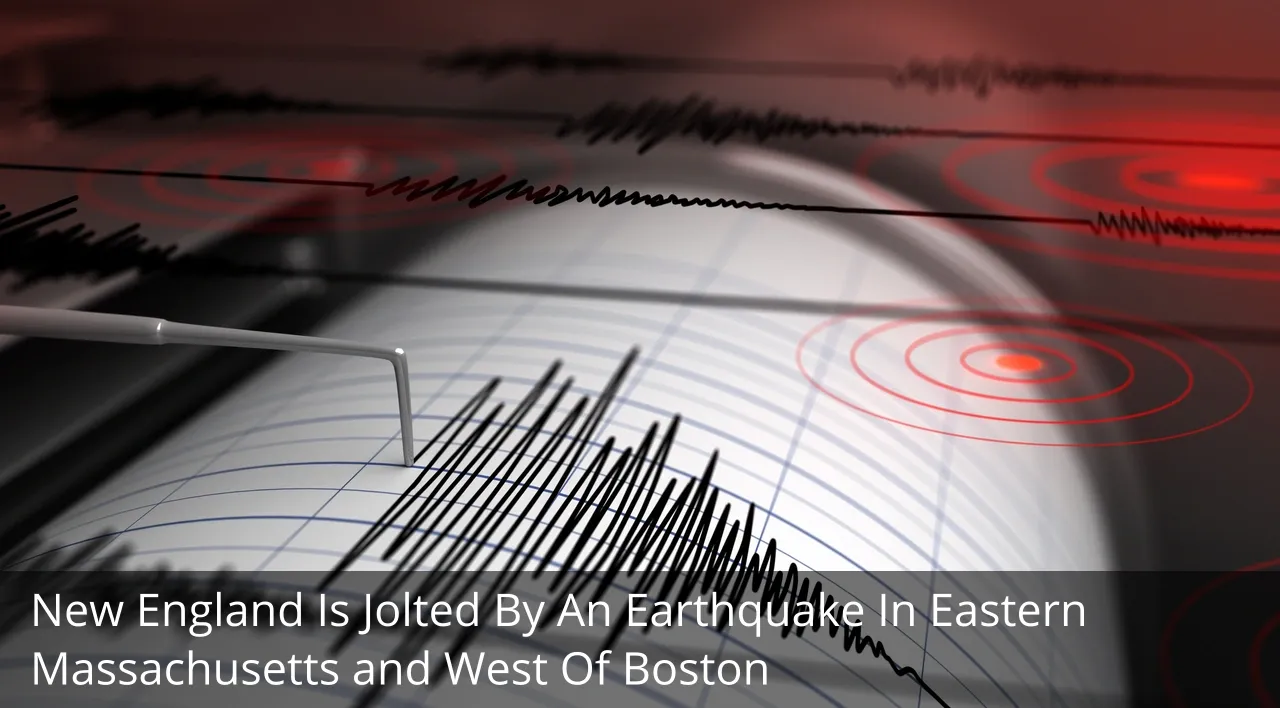 New England Is Jolted By An Earthquake In Eastern Massachusetts and West Of Boston
Two earthquakes have struck the Northeast in the last seven days. The most recent occurred on Saturday afternoon west of Boston. The yellow dot within the concentric circles represents the epicenter of each earthquake on this map. US Geological Survey
According to the USGS, a relatively weak earthquake shook parts of New England this weekend. The quake occurred west of Boston in eastern Massachusetts. While most people did not feel the earthquake, several people used the USGS website to report feeling a slight tremor due to it, using the question, "Did you feel it?" " Tool.
According to the USGS, the magnitude 1.8 event occurred at 1:54 p.m. Saturday at a depth of 4 miles. The epicenter was located 1.3 miles south of Boxborough in Middlesex County. While people reported feeling the quake's shaking and rattling, it was not strong enough to cause any damage.
Maine has also experienced an earthquake recently; a magnitude 1.6 event occurred on the morning of September 21, about 3 miles from Centerville, Maine. This Maine quake is too far away to be linked to this weekend's Massachusetts quake.
On September 16, Maine experienced a giant earthquake. Many people assumed that explosion occurred during this event.
Because of the earthquake's loud sound and shaking, on the other hand, the USGS quickly clarified that it was a natural seismic event.
Earthquakes occasionally occur in New England, some of which can be severe. The largest known New England earthquakes occurred in 1638 (magnitude 6.5) in Vermont or New Hampshire, and 1755 (magnitude 5.8) off the coast of Cape Ann northeast of Boston, according to the USGS. The Cape Ann earthquake severely damaged the Boston coast.