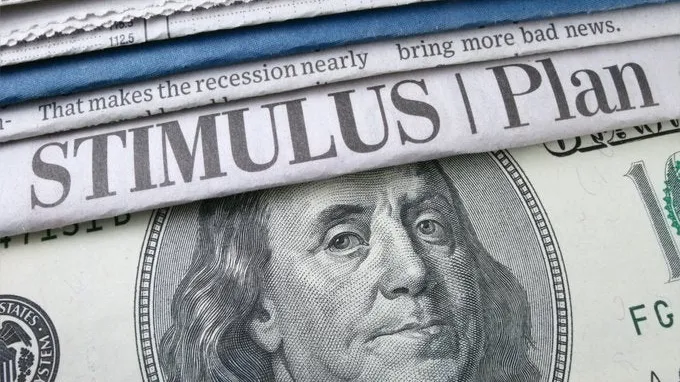 Living Without Stimulus Aid in Tough Times, and What to Expect
As a result of rampant inflation, consumers have been struggling with sky-high living costs. A new report suggests that higher prices are likely to remain for some time.
Consumer prices rose 7.9% on an annual basis in February, as measured by the Consumer Price Index. That is the largest annual increase in more than four decades for the index. The higher number is unsurprising in February considering higher grocery, shelter, and gas costs, Motley Fool report.
Concerning gas prices, tensions overseas aren't helping to make matters any better. A gallon of gas cost an average of $4.17 this week, up $0.50 from the previous week. According to experts, gas prices might rise as high as $4.50 by May.
Many consumers are wondering if lawmakers will step up and provide some type of assistance to those in need. American families received generous stimulus checks last year, along with Child Tax Credit payments. Is it plausible to expect similar aid in 2022?
Consumers May Have to Brace Themselves for Tough Times
In March of 2021, the American Rescue Plan was implemented and the economy was still facing severe problems. In spite of soaring inflation, the general economic picture is much more positive a year later. There has been a decline in unemployment, an increase in jobs, as well as a rise in wages.
All in all, it's hard to argue for another round of stimulus checks under present economic conditions. So Americans shouldn't anticipate another round of stimulus checks.
Meanwhile, lawmakers still intend to extend the boosted Child Tax Credit for 2022. Children aged 6-17 were eligible for a maximum credit of $3,000 last year, and children under the age of 6 were eligible for a maximum credit of $3,600.
Read More: Highlights of the $1.5 trillion spending package passed by Congress

Additionally, half of the Child Tax Credit was paid to banks between July and December in monthly installments. This hasn't been the case this year. However, Americans should not disregard a revival of these payments in the near future.
For the naysayers to be convinced, legislators need to come up with a compromise on the boosted credit. For example, income limits could be tightened or a work requirement introduced — something that wasn't a requirement back in 2021.
Having these steps in place might make fewer people eligible for the boosted credit. Nevertheless, it may also be of benefit to the American people as it could put extra money in their hands at a time when they are most in need.
Now What?
There is not much hope for the Build Back Better plan, which proposed a boosted Child Tax Credit in 2022. Nevertheless, lawmakers can negotiate to make the credit available in Biden's massive spending bill as a means of securing that financial lifeline.
Quite possibly, rampant inflation will not let up for quite some time. As such, the case for another round of stimulus checks may be difficult, but the case for the continuation of assistance for parents of children is not as hard to make.