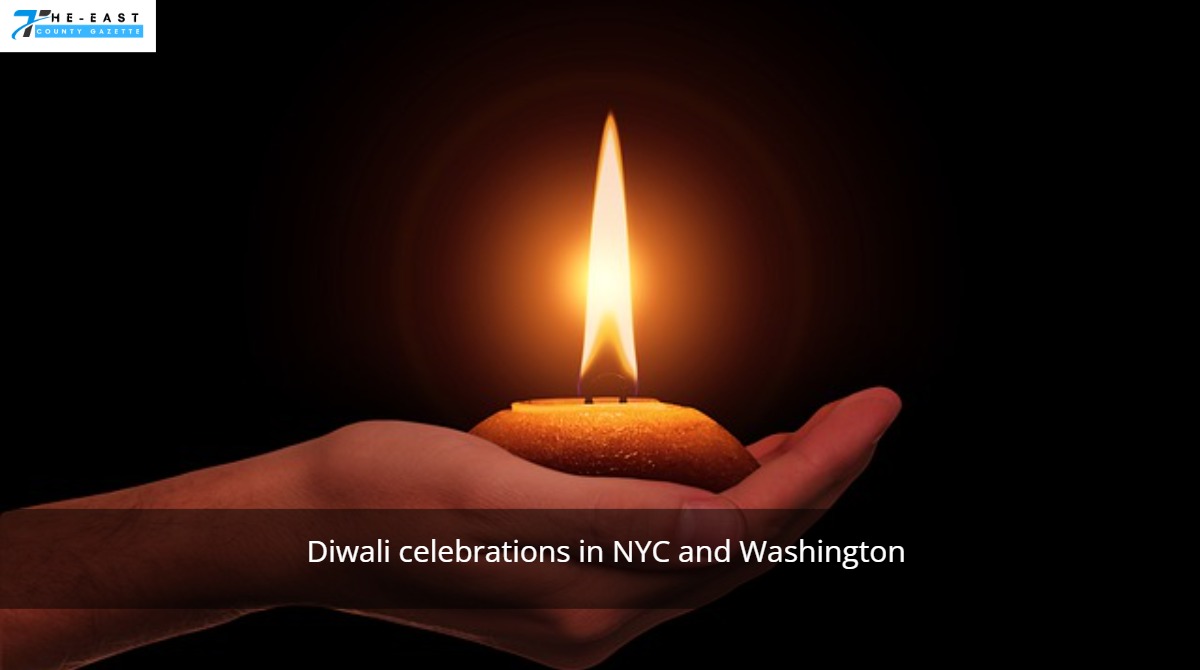 Diwali celebrations in NYC and Washington are "About Time."
Though the week began with a gloomy mist in New York, it was no match for the upcoming festival of lights, Diwali, which celebrates the victory of light over darkness. A multi-day holiday celebrated by Hindus, Jains, Sikhs, and Buddhists across South Asia has a strong presence in cities with sizable expatriate populations, such as New York.
What I mean is the entire nation seems to be in a festive mood, right? Designer Prabal Gurung remarked, "So it's lit up;" Diwali is celebrated in Nepal under the name Tihar. Mr. Gurung has seen Diwali becoming more well-known in the Big Apple. However, he added, "the entire city is not celebrating yet," so "I'm just giving them a year or two."
Celebrating Diwali for the third year in a row, this year's event featured "those who the world saw as leaders and role models," according to the event's host, Anita Chatterjee, CEO of A-Game Public Relations.
Those familiar with the holiday were making plans eight kilometers east of the five-star hotel. Saturday morning, the first day of the five-day festival, Jackson Heights was awash with decorations and posters advertising the events.
South Asians from all over New York City crammed into the Queens neighborhood's many candy stores, leaving barely any place to maneuver. Fresh bunches of cilantro and packs of onions sit atop a mountain of miniature clay pots and wicks for Diwali lamps in the stands outside the Apna Bazaar grocery store.
Products are as diverse as 18-kilogram bags of rice, ghee, tea, and pitted dates featured on hand-written blue signs advertising Diwali discounts. Hosted by Vanity Fair's senior editor Radhika Jones, the Diwali event featured journalist Ronan Farrow and actress Kelly Ripa dressed in traditional South Asian garb.
While dressed to the nines in a sparkling Abu Jani-Sandeep Khosla number, Mr. Gurung ripped up the dance floor to the 2014 smash single Baby Doll. After a while, Ms. Ripa, dressed in a pink salwar kameez, handed him some blotting paper as her husband, the actor Mark Consuelos, tapped the table rhythmically.
Padma Lakshmi, the writer, and Sarita Choudhury, the actress, hugged and thumped for the camera. "Our generation has truly embraced our culture and the expression of it," said Anjula Acharia, Priyanka Chopra Jonas's manager and another host.
Under normal circumstances, she would be celebrating the holiday with her famous client. The first lady announced that she would celebrate Diwali with Vice President Joe Biden this year, remarking on the festival's expansion beyond South Asia and its diaspora.
More than a billion Hindus, Jains, Sikhs, and Buddhists celebrate this Festival of Lights in the United States, India, and around the world, and Vice President Biden and I want to wish them all a happy Diwali.
To quote Kamala Harris, the first Black American and South Asian American to become Vice President, "We are honored to light the Diya surrounded by members of the most diverse administration in American history."
On Friday night, Ms. Harris hosted a Diwali party at the vice president's mansion attended by numerous prominent members of the Indian American community. Mr. Gurung argued that "simply us coming up consistently, continually in the most graceful, beautiful, considerate way" would be enough to help Diwali become widely celebrated in the United States.
The universality of the holiday's message of good triumphing over evil and light triumphing over darkness ought to take care of the rest. The timing is perfect, he declared. "And also, it is high time."