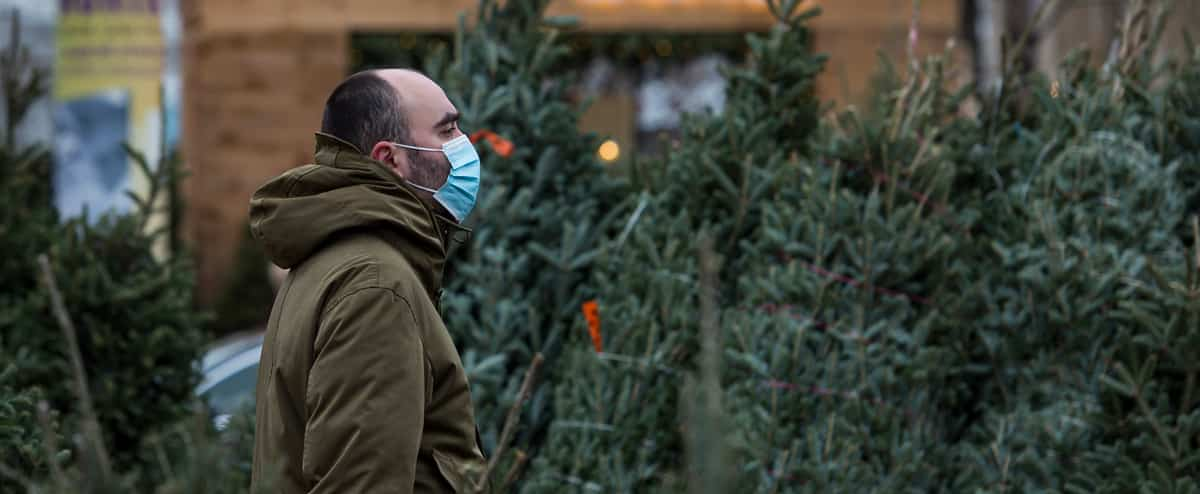 COVID-19: lull in Quebec and Ontario
After nearly breaking a record on Sunday, Quebec saw its number of new COVID-19 cases decline on Monday, like Ontario.
Ontario public health has identified 1,535 new contaminations, confirming that the pandemic is in stagnation for the moment in the most populous province in the country, which remains on high alert as the holiday break approaches.
In Quebec, the worrying upward trend observed in recent days has come to an end. After approaching 2,000 cases per day on Sunday, it was reported that 1,620 Quebecers had been diagnosed positive for COVID-19 in the past 24 hours.
Unfortunately, a single day is no guarantee of the future, and authorities remain very concerned, especially as the number of hospitalizations has climbed to 890, an increase of 10 from Monday.
Since the situation continues to worsen in hospitals, while the holidays have not even passed, Prime Minister François Legault is expected to announce Tuesday a further tightening of restrictions. Among other things, so-called "non-essential" businesses are expected to be closed.
It should be noted that during this time the number of beds occupied in intensive care decreased for a second day in a row. There are 122 people there now, one less than the day before.
As for deaths, Quebec public health has recorded 25 new ones, including six which occurred in the last 24 hours. In Ontario, 23 more people have died after being infected with the coronavirus.
Elsewhere in the country, Alberta continues to have the highest rate of contamination by far. On Monday, 1,887 cases of COVID-19 were added to the balance sheet, while Alberta is half as populated as Quebec and three times less than Ontario.
British Columbia updated its balance sheet for the first time since Friday. The westernmost province of the country mourned 49 new deaths during the weekend.
Compiling all these provincial check-ups, the Public Health Agency of Canada found that no age group was spared from the second wave, but noted that it is still among those 80 and over that the infection rate is the highest.
This situation is all the more worrying as this is the age group most at risk.
From coast to coast, there are now 468,861 people who have contracted the coronavirus since the start of the pandemic. The fatal balance sheet amounts to 13,553.
The situation in Canada:
Quebec: 165,535 cases (7,533 deaths)
Ontario: 142,121 (3,972 deaths)
Alberta: 81,986 cases (733 deaths)
British Columbia: 42,943 cases (647 deaths)
Manitoba: 21,264 cases (499 deaths)
Saskatchewan: 12,238 cases (91 deaths)
Nova Scotia: 1,420 cases (65 deaths)
New Brunswick: 558 cases (8 deaths)
Newfoundland and Labrador: 358 cases (4 deaths)
Nunavut: 256 cases
Prince Edward Island: 89 cases
Yukon: 59 cases (1 death) (Friday figures)
Northwest Territories: 21 cases (Friday figures)
Canadian returnees: 13 cases
Total: 468,861 cases (13,553 deaths)