Chicago -Police said a man shot two dogs on the lake Tuesday afternoon and killed the dog. He was afraid for his life and would not be charged or quoted.
The news was called on stage, and five hours were left there. People were allowed to go home at 10 p.m.
Over the police radio, an officer was surprised to hear the man shoot two dogs and run into a nearby building. Police later said that at 1:44 p.m., a 45-year-old woman was walking two dogs off-leash in an alley behind the 1000 block of West Oakdale Avenue.
A 53-year-old man came out of a nearby house when two dogs approached him, the police informed. When the man walked away from the dogs, they continued to approach him aggressively – and the man shot them because he feared for his safety, police said.
Police said the man had a valid concealed carry permit and firearm owner identification card. Although police say the man acted in self-defense and committed no crime, a SWAT team was called to the 1000 block of West George Street after the man returned home.
Police said a SWAT stayed for five hours, during which time they did everything from identifying the suspect to securing the area. They tried to contact him, and when they did, he was responsive. The standoff caused panic and panic in the surrounding community, with some describing an active shooter.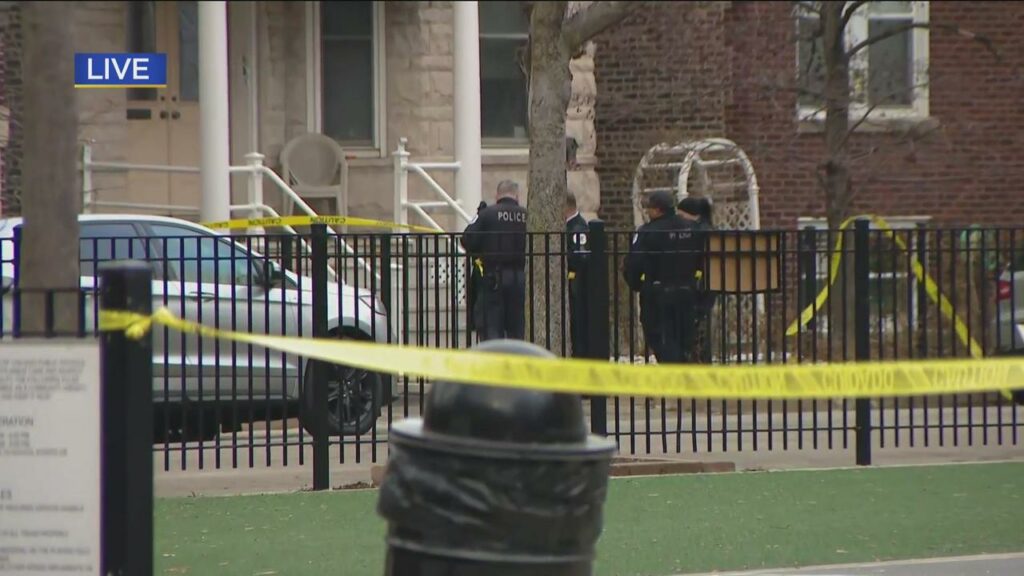 During the SWAT response, cordons were drawn up on the street outside nearby Harriet Tubman Elementary School as SWAT teams focused on a black brick apartment building. The eighth-grader at Harriet Tubman Elementary School, 2851 N. Seminary Ave., said she attended science class while on lockdown. She told her teacher to close the door, and the windows, and everyone hid for about 30 minutes.
"We were afraid the shooter was going to enter the building," Olivia Alvarado said. "We just keep quiet and try not to think about it."
Parents could safely collect their children home from school on Tuesday afternoon.
CBS 2's Marisa Perlman learned that police initially called in the SWAT team and the bomb because they were unaware of the situation and could not determine where the shooter was. They knew he ran into the building, but access was needed to identify and find him inside the building.
Eventually, police said, when the man was found, he told officers he shot the dogs out of panic for his safety. Police added that while the canines were being transferred to different vets, one tragically passed away.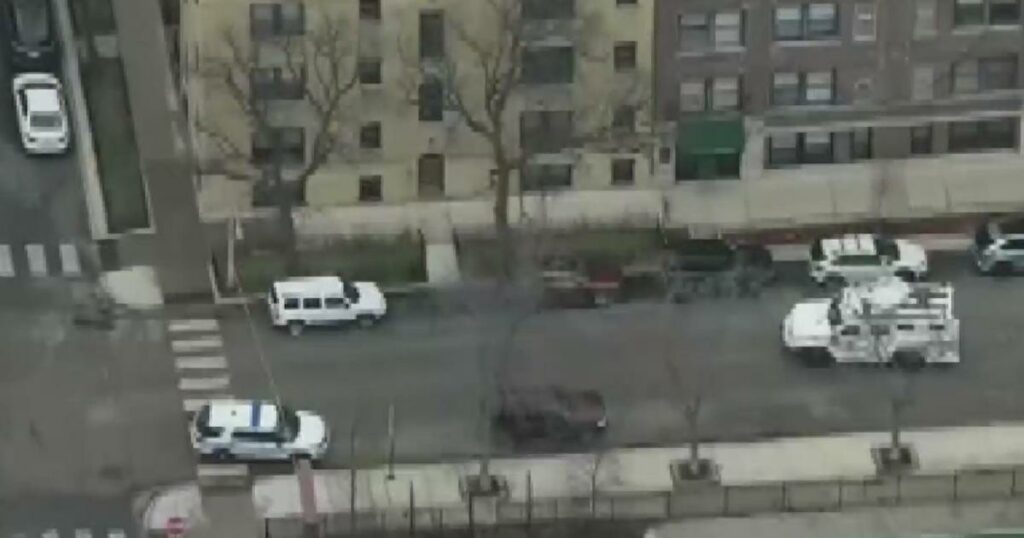 "I didn't process much of what happened," Leslie Balazs said. Balazs said she heard three gunshots and ran to help get the dog to the emergency room.
One of her injured dogs left bite marks on her arms and nose. "It was scared and hurt, and I was right in front of it," Balazs said. "You know it happens when you're a scared, injured, dying animal."
She said the dogs were not aggressive.
"They didn't deserve that fate," Balazs said. As for the decision not to charge or summon the man, CBS 2 legal analyst Irv Miller weighed in.
"It comes down to a simple matter – is he concerned about his safety?" Miller said. "If he fears for his safety, he has the right to use a gun he legally owns."
Speaking about Tuesday night's events, Balazs said what he saw would change him forever.
"To see a dog get shot and another dog dies in front of your eyes is not something you want to see in your life," she said. Police pointed out that leaving a dog on a leash is against city ordinance.