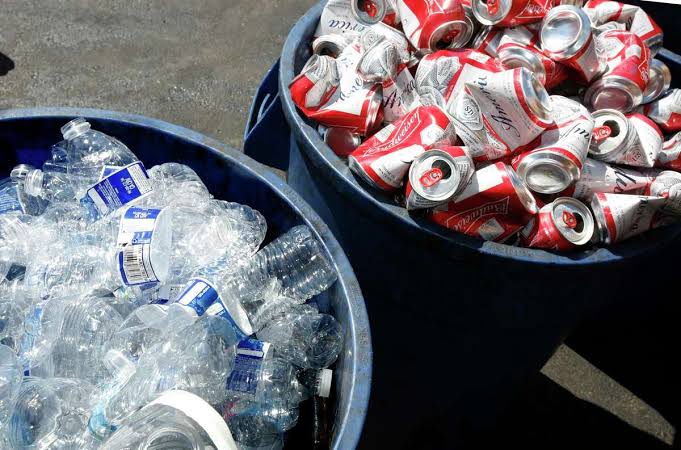 California Has Unclaimed Deposits of $600M in Cans and Bottles
California is sitting on an unclaimed nickel and dime deposit pile of $600 million from recyclable cans and bottles and wants to refund some of that money to consumers.
A plan unveiled by Gov. Gavin Newsom's administrationn Friday aims to encourage more recycling of 12-ounce (355 milliliter) bottles and cans and send more deposits back to residents.
As per USnews report, California currently pays 10 cents per container over 24 ounces (709 milliliters), and that will temporarily double to 20 cents.
As a result of the move, California would have one of the highest-paid recycling programs in the country.
Deputy Director Rachel Machi Wagoner points out that California will once again become the recycling leader it was 35 years ago when it began its cash refund program.
When someone in California purchases a regular-sized soda, a 5-cent charge is applied that can be recouped if the container is brought back for recycling.
Under Newsom's plan, the deposit charge would remain the same but the return amount would double.
The goal is to raise the recycling rate for beverage containers from 70% to at least 80%.
Oregon and Michigan already offer 10-cent refunds and advocacy groups say that amount for each glass or plastic bottle or aluminum can has been enough for consumers to recycle at least nine of every 10 containers.
The advocacy group Consumer Watchdog's President Jamie Court,
A regular critic of the recycling program, The advocacy group Consumer Watchdog's President Jamie Court, called the plan "a very positive step" and "a bold proposal to give people their money back."
"That money isn't doing anybody any good sitting in the bank," Court said. "We need a complete structural fix, but this is a good interim step."
There are only 10 states with deposit programs currently, although many are considering them.
As a consequence of more recycling centers closing and grocery stores refusing to take back empties, Newsom's plan also attempts to ease a bottleneck that has plagued the recycling industry for years.
As a way to expand access, Newsom's administration plans to spend $100 million on grants that will add 2,000 reverse vending machines at high schools, colleges, and retailers.
Also, $55 million winll be disbursed to state-funded mobile recycling programs in local areas.
Consumers have remained seriously upset that "they are unable to return their bottles and cans and get their money back as promised," said Sanborn, heads of California's Statewide Commission on Recycling Markets & Curbside Recycling.
The U.S. recycling market is recovering now that domestic facilities have been added, but there's still a problem matching supply to demand, according to O'Neill.
As is typical in economic downturns, Wagoner said authorities anticipated beverage consumption would drop during the pandemic.
However, sales rose 2.5 billion over three years in California.
In 2021, California recycled more than 18.8 billion refundable containers, a record high.
California lawmakers have repeatedly failed to improve the state's recycling system, even as the state strives to boost recycling rates, reduce food waste, and develop a circular economy.