A $100 Million Grant Allotted for a Homeless Housing Project.
Funding for a large-scale effort to provide housing for the homeless population in Houston and Harris County is expected to receive a significant increase in the near future.
Officials from the city of Houston, Harris County, and the nonprofit Coalition for the Homeless announced on Jan. 26 a combined pledge of $100 million, which will be used to fund the second phase of the Community COVID Housing Program, which was launched in 2011. (CCHP).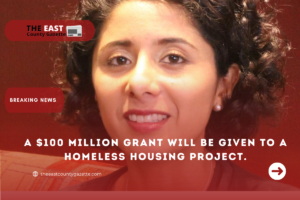 A housing-focused response to the pandemic for people experiencing homelessness, the program provides them with housing and supportive services while also working to decommission homeless encampments throughout the region.
According to a news release from The Coalition for the Homeless, the city and county each intend to invest a total of $35 million in American Rescue Plan (ARP) Local Fiscal Recovery Funds in Phase 2 of the project, which is currently underway.
Additionally, according to the press release, the city has secured an additional $26 million in funding from the Texas Department of Housing and Community Affairs (TDHCA), and the Coalition will raise additional funds through private philanthropy.
Read More: 40,000 Loyal Tesla Fans Urges Joe Biden to Recognize the Company's Leadership in Electric Vehicles.
According to Harris County Judge Lina Hidalgo, "by working together in the same direction, Harris County and Houston are demonstrating to the rest of the country how to get within striking distance of solving an intractable issue like homelessness."
A key component of the program is a collaboration between the city, county, and Coalition for the Homeless to decommission a number of homeless encampments throughout the region in an effort to reduce homelessness and the strain it places on local government services.
People living in encampments will be offered housing as part of the process, which will also include cleaning up the sites and removing any structures or personal belongings.
Local encampments beneath U.S. 290 between Loop 610 and Pinemont Drive, which have been decommissioned since the program's inception in 2018, are among those that have been decommissioned since the program's inception in 2018.
It is estimated that the $100 million in funding will be able to assist an additional 7,000 people in finding housing, according to a news release from Coalition for the Homeless.
According to the release, this is in addition to the 7,000 people who have already been housed through the program since its inception in October 2020.
In Phase 1, Houston Mayor Sylvester Turner stated that "we not only met our goal, but we exceeded it, and we did so in a record amount of time."
"We are not content to sit on our laurels." We will accomplish more if we work together, and we must maintain the momentum."