Let's be honest. Clerks are one of the most quotable comedies of all time, and the cult film's fan base grows with each passing year.
The black-and-white film was released in 1994. The time spent on shift with two unforgettable convenience store workers invited us to meet their regular customers, including the iconic Jay and Silent Bob.
Clerks 2 was released in 2006, and the characters have appeared in subsequent installments of Kevin Smith's View Askewniverse. On the other hand, Fans are tired of waiting to get back behind the counter with Dante and Randal.
Clerks 3 Release Date and Location
On Tuesday, SeptemberSeptember 13, Clerks 3 will be shown in a few theaters.
Kevin can relate to the plot of Clerks 3 because he suffered a life-threatening heart attack in 2018.
He discussed this in an interview with Vanity Fair, How the Ordeal Influenced the Project:
"You can't take it easy after a heart attack." It's as simple as that. That is the driving force behind our story allows us to jump into the theme: At this point, we have less time ahead of us than we do behind us. We had our entire lives ahead of us when we became Clerks. I now know for a fact, a medical reality, that I will not live another 51 years."
"So that means I have less time ahead of me," he continued. "I can improve my health as much as I can., But I'm dealing with genetics, and those genetics have consequences."
Clerks 3 will be released in select theaters on September 13ber, 13, 2022.
As a result of a massive heart attack. As fans saw in the official trailer for Kevin Smith's Clerks 3 on Wednesday. Randal decides to make a film about his life working at the Quick Stop convenience store.
Lionsgate and Fathom Events are preparing to release the sequel in theaters on September 13 and 15. The trailer shows Randal, played by Jeff Anderson, enlisting fellow clerks Dante, Elias, Jay, and Silent Bob, played by Smith. To make a film about his experiences at the convenience store that started it all.
Finding Funding for Clerks 3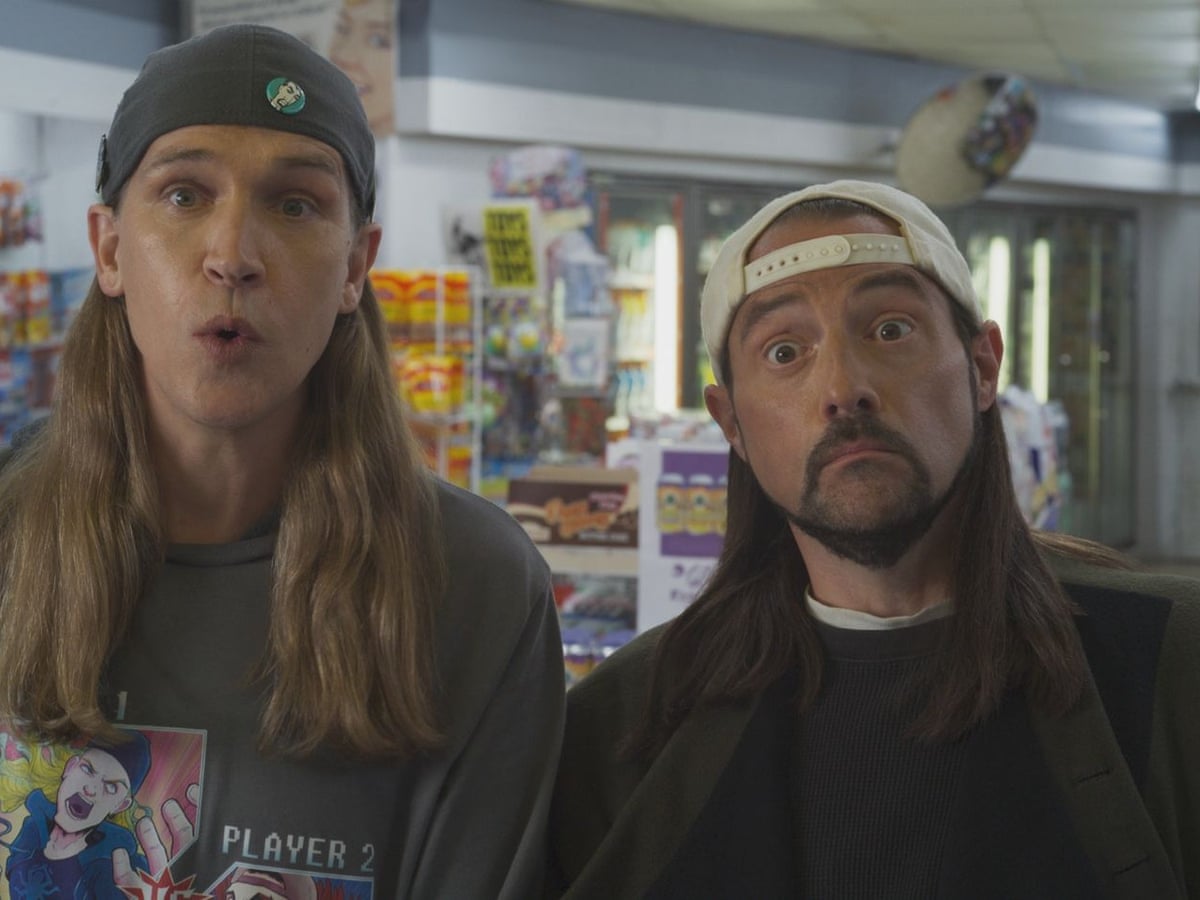 Finding funding for Clerks 3 took years, and the latest sequel was shot entirely on location in New Jersey for the first time.
Brian O'Halloran will play Dante, Trevor Fehrman will play Elias, and Jason Mewes will play Jay in Clerks III. Clerks, Smith's breakthrough film, was released in 1994. Clerks 2 was released in theaters in 2006 and grossed $24 million in the United States.
"Clerks III is the epitome of event cinema, especially if you're a Kevin Smith fan or an independent film buff." This film completes the story that sparked a filmmaking revolution. "And there is no better partner in the world of event cinema than Fathom Events to show it to the audience on the big screen," Eda Kowan, Lionsgate's executive VP of acquisitions and co-productions, said in a statement.
Who W

ill Return For Clerks 3?
Check out the main cast and the roles they're reprising below:
Brian O'Halloran plays Dante Hicks.

Jeff Anderson plays Randal Graves.

Marilyn Ghigliotti plays Veronica Loughran.

Rosario Dawson plays Becky Scott.

Trevor Fehrman plays Elias Grover.

Jason Mewes plays Jay.

Kevin Smith plays Silent Bob.

Amy Sedaris, Ben Affleck, Justin Long, and others are also expected to appear.
OFFICIAL TRAILER FOR CLERKS III: 'OUR WHOLE LIVES WERE AHEAD OF US'