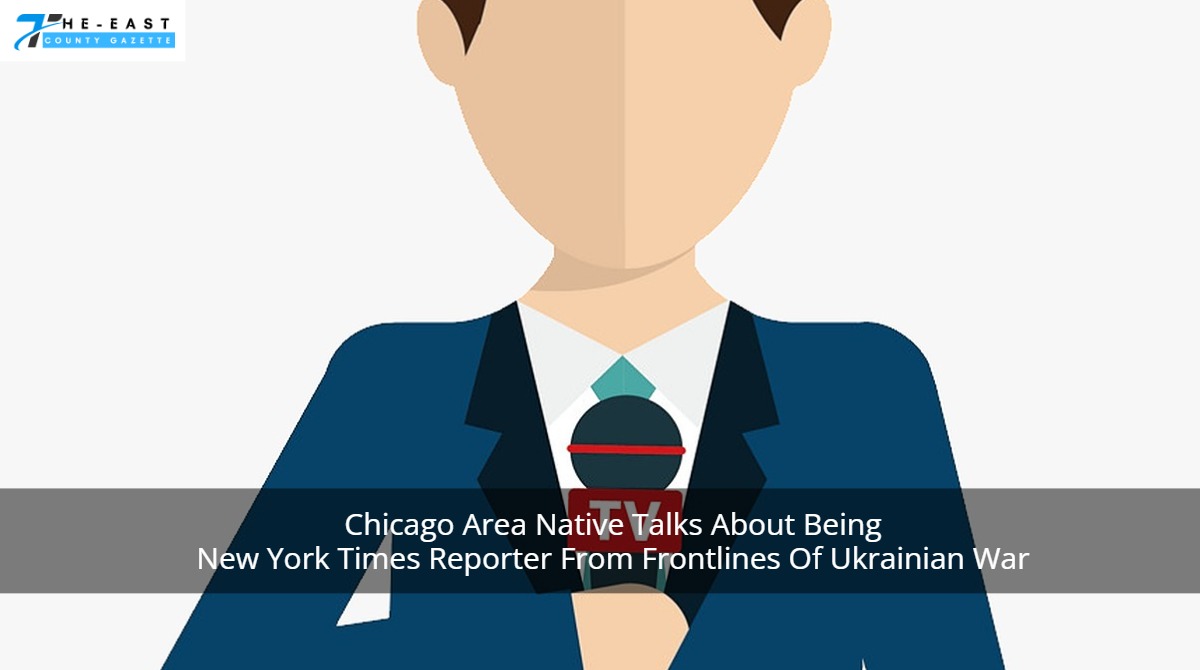 Chicago Area Native Talks About Being New York Times Reporter From Frontlines Of Ukrainian War
Since the commencement of the conflict, a native of the Chicago region has traveled numerous times to the frontlines in Ukraine. Evanston native Jeffrey Gettleman currently works as the New York Times foreign correspondent.
"The only place I can connect is here. I'm seated outside a small eatery, "explained Gettleman. When Gettleman discussed his fifth return to the frontlines to cover Russia's invasion of Ukraine, it was after dark in Ukraine.
"Around me, the city is fairly dark. Many locations have lost power, leaving people without heat, power, or running water "explained Gettleman.
"Some folks have been coping with this since the start of the conflict, but I've only been going through it for the last month."
As he explained why he is putting his own safety in danger in order to communicate these stories, Gettleman showed some pictures.
"This seems to be a significant time in the history of the globe. There are also some tales that should be told, "said Gettleman. "I want people to comprehend what the Ukrainian people are experiencing, what they are thinking, and how they are feeling. I also want people to realize that this war is more than just a series of battles or dead bodies in the snow. The feeling of astonishment is about how many people have had their life completely flipped upside down."
The seasoned writer spoke about the Ukrainians' impressive fortitude more than nine months after that feeling of shock first started.
"Just thinking about how many of the people you speak to here want to fight until the very end makes my blood chill. Your children are not in school, there are bombings of both buildings and people, yet you continue to declare, "I do not want to give up," "said Gettleman.
What was preserved in the midst of destruction, with so little to spare, is hospitality. It can be seen in small moments, such as when locals offered Gettleman and his crew a toast to say farewell.
"While doing its job as a journalist, it's also only attempting to make connections. attempting to share a moment with those who have experienced such a lot. And it deepens my understanding of what it's like to endure the war, live in this culture, and be here, "he added.