There have been no official pronouncements from T-Mobile regarding the migration of Sprint subscribers, but a recently leaked paper provides insight into the carrier's plans for the upcoming year.
The first entry in the planned timeline for the shutdown of the Sprint network will be made this month, and the final entry will be made in June 2023.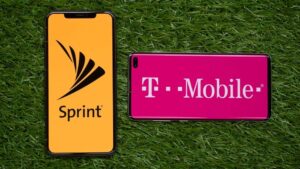 According to a document obtained by TmoReport, about 500,000 Sprint subscribers would be automatically moved to the T-Mobile billing system during the month of January 2022, resulting in a net loss of revenue. Sprint's CDMA network will be shut down in March, followed by the LTE network in June 2022, according to the company's schedule.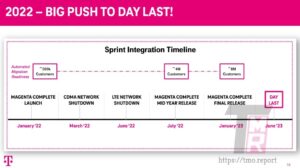 Next, approximately 4 million Sprint subscribers will be transferred to T-Mobile in July 2022, and the remaining 8 million Sprint customers will be transferred to Magenta's systems in January 2023, according to the company.
Read More: Cypriot Scientist Defends His Findings of a Deltacron Variant

Since June 2023 will be the last month of the plan's duration, any remaining accounts should be entirely migrated by that time.
T-Mobile has agreed to migrate Sprint customers to its systems along with their existing service plans, rather than simply replacing them with T-Mobile plans. Essentially, all existing Sprint plans, including special discounted plans like SWAC and corporate discount programs, will be fully moved to the T-Mobile network.
Remember that if you're a Sprint customer, you'll want to make sure that your phone and SIM card are still compatible with the carrier's network before proceeding. In the event that you require a replacement, the Sprint Select offer should cover the cost of the replacement.