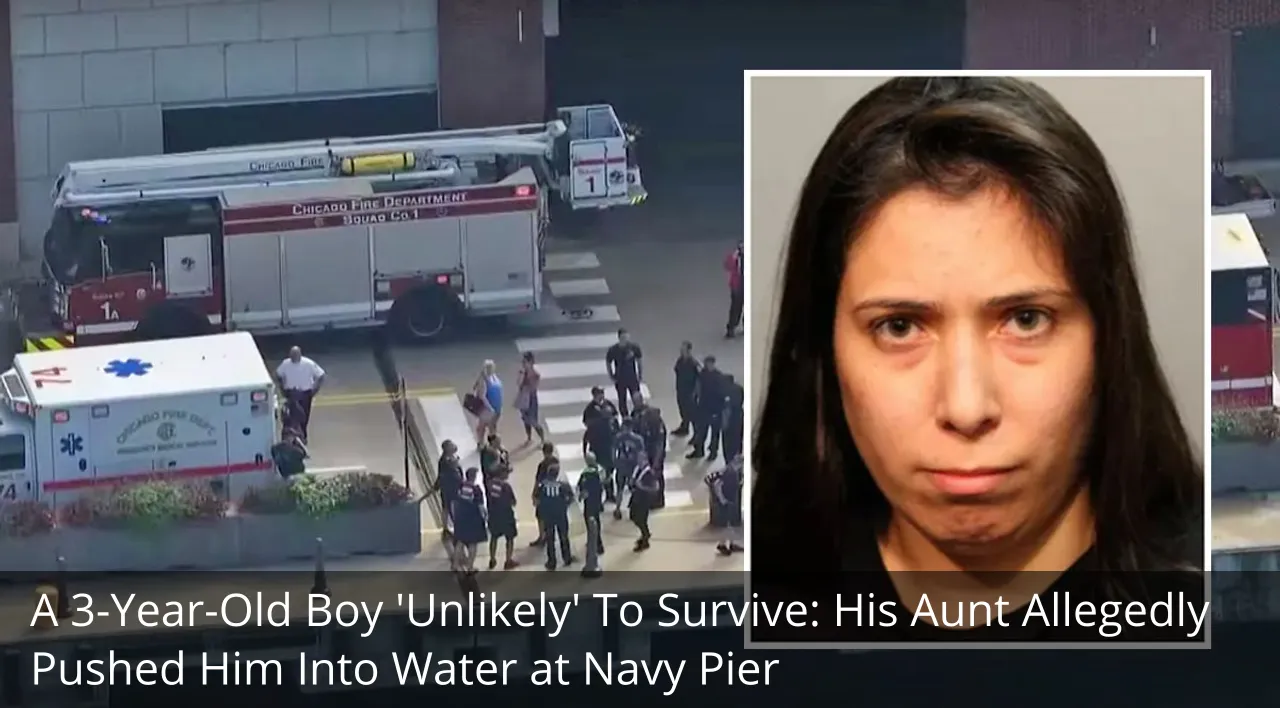 On Monday afternoon, Victoria Moreno, 34, threw her 3-year-old nephew into Lake Michigan. A surveillance camera on Navy Pier caught the entire incident. Currently, the child is on life support at Lurie Children's Hospital and has had multiple heart attacks since the incident, according to WGN9.
Ashton King, a bystander, was walking by the pier with his girlfriend when they heard the splash. They were horrified when they saw Moreno looking down into the lake.
"We noticed him floating on his back." We turned to her and asked, 'Do you know who he is?' Were you with him when he drowned? 'Do you agree with him?' And she never provided me with a clear, concise answer. I dialed 911 and was in a panic. 'There's a child in the water,' says the narrator. "I was just trying to get my bearings so they could find us," King told WGN9.
Also read: Sean Taylor Was Shot Dead 14 Years Ago In A Fatal Incident
Both women removed their shoes and were about to jump in after the child when they realized the drop was too steep and there would be no way back up.
A chilling photo of Moreno has emerged, showing her standing calmly by the pier with a blank expression as first responders worked to rescue the child.
"She appeared ill as if she wasn't fully present. "It was strange to me," King explained. Moreno initially informed police that she was a witness before revealing that she was the child's aunt.
Moreno has been charged with attempted first-degree murder and aggravated battery on a child, according to WGN9. She has been denied bail and is scheduled to appear in court on September 30th.