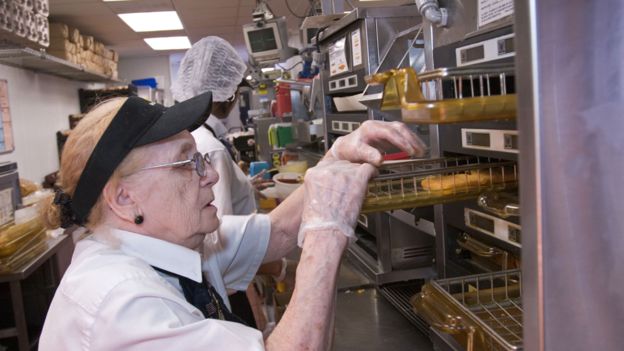 Why Companies Now Value Older Employees?
Following the Great Resignation where a large number of relatively young people are resigning from their jobs in America, companies are learning to accommodate older employees.
For Bob Adams, 73, a worker for 20 years at AIS Inc. showing up to work five days a week was becoming difficult. On Fridays, he asks for permission to go see his doctor keep his diabetes, high blood pressure, and cholesterol issues in check. Now, he has asked for an entire day off permanently, leaving him with four days of work.
The company agreed to his demands and urged him to request a work schedule that fits his needs.
"I'm 100% sure that if Bob said he could work only two days weekly, we'd do that because we know his value to the company," says Steve Savage, chief operating officer at AIS as quoted by Time.
Forty percent of AIS's 750-person workforce is over age 50. This is why AIS, Microsoft, Marriott, and Macy's are among more than 1,000 employers nationwide that have signed the AARP Employer Pledge to promote equal opportunity for all workers, regardless of age. Experts say the future of older workers may be bright.
"I don't know that it's comparable to anything we've seen before," says Susan Weinstock, vice president for financial resilience programming at AARP. "We're living longer and staying healthier and continuing to work is a great antidote to social isolation."
Read More: US Will Utilize Border Wall Cash to Fix Gaps and Clean Up Building Sites Left Over From the Trump Administration

Increasingly, companies are realizing that hiring and retaining older workers makes financial sense. "Whatever business you are in, if you want to do it best, you need to have the best talent you can get. How foolish to turn your back on top talent just because they had a birthday or have grey in their hair," says Ken Dychtwald, CEO of the consulting firm Age Wave and author of What Retirees Want: A Holistic View of Life's Third Age.
Companies are increasingly seeing older workers as reliable, showing up to work every day. Younger employees might have days they are not available to work.
On its part, Marriott focuses on offering more flexible scheduling for its workers. Workers who stay 25 years or more enjoy complimentary hotel stays. For associates and their senior family members, Marriott offers help buying and selling homes.
"We've seen firsthand how important it is to learn from each other and embrace multi-generational workplaces," says Ty Breland, chief human resources officer at Marriott International.
At Huntington Ingalls Industries, regarded as America's largest military shipbuilder.
To retain older workers—as well as attract younger ones—Huntington Ingalls built family health centers on its sites in Virginia and Mississippi, which are staffed by doctors, dentists, and vision specialists who offer virtually all health services except surgeries.
"Why do we place such a large emphasis on those who have been with us for a longer time?" asks chief human resources officer, Bill Ermatinger. He says some ships can take five to eight years to build. "It's critical to have longevity in your workforce," he says.
"Working here makes me feel younger," Adam, the worker at  AIS Inc. says. "Why would I want to change that?"
There's one more thing that working into his 70s accomplishes for Adams: it helps to pay for his hobbies. Adams has a passion for fly fishing, archery, and woodworking. And, yes, he likes to hit the casino now and then. "By working," says Adams, "I can afford to buy all the toys I want."