COVID-19 variants to be named by Greek alphabet!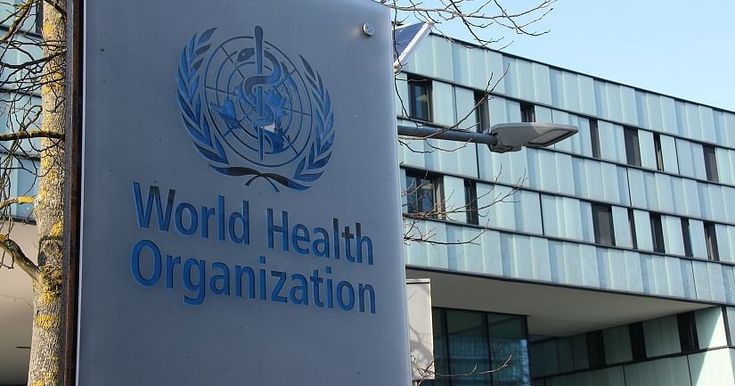 WHO unveils new Coronavirus names after the Greek alphabet to avoid any stigma. According to the agency, they have rolled out new labels which are " easy to pronounce" and " non stigmizing " labels for upcoming new variants. Who has also decided not to name these Covid variants after the country of origin is stigmatizing and discriminatory? 
"While they have their advantages, these scientific names can be difficult to say and recall, and are prone to misreporting," the agency stated. "As a result, people often resort to calling variants by the places where they are detected, which is stigmatizing and discriminatory. To avoid this and to simplify public communications, WHO encourages national authorities, media outlets and others to adopt these new labels." 
What will be the new Covid variants names?
B.1.1.7 found in the United Kingdom will now be named Alpha. B.1.351 variant discovered in South Africa will now be Beta. P.1. variant in Brazil will now be Gamma. And the newest version which B.1.617.2 will now be called Delta. 
"These labels do not replace existing scientific names (e.g. those assigned by GISAID, Nextstrain and Pango), which convey important scientific information and will continue to be used in research," WHO stated. 
According to the WHO panel report, these tags will help in straightforward pronunciation and understanding when discussed among non-scientific communities. These tags will not deter any country that wants to come forward and report new diseases and epidemics. 
Covid-19 which is known as Coronavirus, can expeditiously mutate itself and form new variants due to different climatic conditions. These tags or labels will not replace older variants and will for scientific research.
Some experts believe that these name tags came late and they will complicate the potential names. Whereas some believe there was so much stigma among the countries where these variants originated. For example, when there were reports of new variants in India, they started receiving backlash. People hated Indians for causing such concerns. 
New Zealand-Australia travel bubble bursts!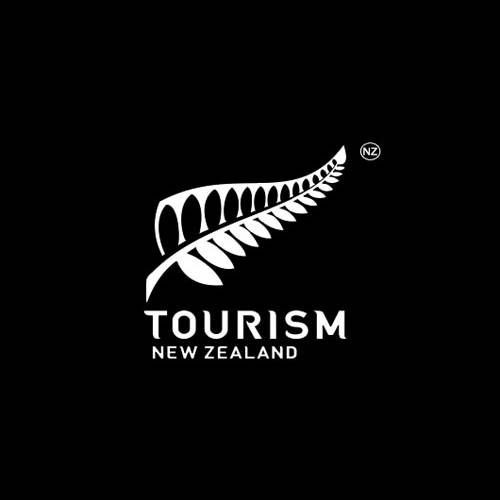 The quarantine-free journey from all Australian provinces and regions to New Zealand will be postponed, New Zealand Prime Minister Jacinda Ardern and Covid-19 Response Minister Chris Hipkins declared on July 23.
The announcement appears as Australia proceeds to grapple with a Covid eruption dissipating through numerous states despite lockdowns. "Given the elevated degree of transmissibility of the Delta variant, and the proof that there are presently numerous community groups, it is the right thing to do to protect Covid-19 out of New Zealand," Hipkins announced.
From 11:59 p.m. Friday (7:59 a.m. EST), Australians will no longer be eligible to arrive in New Zealand quarantine-free for at least the following eight weeks. Ardern explained the judgment was not taken lightly, but with "numerous eruptions, and in varying phases of containment" with three Australian provinces in lockdown, "the health risk to New Zealanders from these cases is increasing."
The Australian state of New South Wales — residence to Sydney — noted 136 different locally acquired cases of Covid-19 in 24 hours, while Victoria — the residence of Melbourne — declared 14 new cases over that similar interval. South Australia noted one new case.
New South Wales exclusive Gladys Berejiklian said she would inquire with the nationwide administration for more Pfizer vaccine doses to be allotted to the state for use in Sydney's west and southwest, both of which are virus hotspots.
The quarantine-free trans-Tasman discussion (usually pertained to as a travel bubble) kicked off between the two nations in April. Approximately half of Australia's community, some 13 million people, is presently under some kind of lockdown as the nation struggles to curb the sweep of the highly communicable Delta variant amid a sluggish vaccination rollout.
Meanwhile, Australia previously divided its international entrances cap. As of July 14, about 3,000 people per weekend are authorized to fly into Australia, below from about 6,000.
According to the Department of Foreign Affairs and Trade, there are some 34,000 Australians who have recalled themselves as being glued to a different region and incapable of arriving home.
South Korean president to skip Olympics after 'masturbating' comment by Japanese diplomat!
South Korean President Moon Jae-in dismissed proposals to accompany the Tokyo Summer Olympics and join Japanese Prime Minister Yoshihide Suga, his headquarters announced on Monday — after a senior Japanese diplomat announced the leader was "masturbating" if he believed he'd have a conference with Suga.
The two nations had been in conversations about carrying out a top-notch meeting during the Games to enrich associations that have plummeted to their disastrous status in years over chronological conflicts. But things went bitter after a Japanese ambassador at the embassy in Seoul reportedly equated the South Korean president's undertakings to pleasing himself.
"President Moon is masturbating himself," Soma told a correspondent at a South Korean cable news station Friday, according to the UK Times. "Japan does not have the moment to look after so much about the connection between the two nations as South Korea believes."
The Japanese diplomat rebuked his deputy Hirohisa Soma for his "highly inappropriate" statements, but a Blue House administrator on Monday said the statement was " impossible to tolerate."
Although Seoul and Tokyo had " important conversations " on historical problems, the growth was considered " nonetheless inadequate," the Blue House announced. In Tokyo, Suga expressed "regret" over the statements, confiding to correspondents: "They are exceptionally improper remarks."
He added: " Regardless, we like to firmly convey our talks to the South Korean side … to give rise to the Japan-South Korean friendship to a sound place." Kyodo News, referring to an anonymous administration quotation, documented that Tokyo intends to "remove" Soma from his position because of his contentious comments.
The connections between Japan and South Korea, both crucial US supporters, are weakened by ongoing conflicts over reimbursement for Japan's early-20th-century colonial statute over the Korean peninsula. Suga explained he will strive to proceed with the discussion with Seoul while retaining Tokyo's "consistent power."
Hwang Hee, Seoul's sports and culture minister, will oversee South Korea's council to the Olympics, which kick off on Friday.
China Opens world's second-biggest hydropower dam!
The main two producing divisions of the world's second-biggest hydroelectric dam were officially activated on Monday in southwestern China, the government declared openly.
The Baihetan Dam on the Jinsha River, an influent of the Yangtze, is a portion of Chinese endeavors to thwart rising fossil fuel need by creating additional hydropower facility at a moment when dams have plummeted out of approval in different nations due to environmental grievances.
The statement comes ahead of the ruling Communist Party's festivity this week of the official 100th anniversary of its 1921 foundation.
Proposals are needed for the 289-meter-tall (954-foot-tall) Baihetan Dam to have 16 producing units with a power of 1 million kilowatts each. That will make it second in length after the Three Gorges Dam, unlocked in 2003 on the Yangtze, with 22.5 million kilowatts of producing ability.
Both were created by the state-owned Three Gorges Group Corp., the world's biggest investment in hydro, solar, and wind production.
Hydropower is missing backing in different nations due to grievances: dams, flood districts, and farmland that disrupt the ecology of streams endangering fish and other species.
Despite the objection by environmentalists, Chinese administrators are creating more dams to curtail dependence on coal and to curb the rising pressure for imported oil and gas.
China is an authority in formulating ultra-high-voltage or UHV, communication technology to shift energy from dams in the southwest to Shanghai and different eastern cities.
Once completely functional, the Baihetan Hydropower Station should eradicate the necessity to boil 20 million tons of coal yearly, the official Xinhua News Agency said, referring to the Three Gorges Group.
"As a crucial undertaking in China's west-east power transmission strategy, Baihetan is the enormous and most technically impossible hydropower project presently under construction in the world," said President Xi Jinping, adding the proposal has signified a breakthrough in China's high-end appliance manufacturing.