As the cult DC superhero, Keanu Reeves is back to send more demons to hell.
Constantine 2 will see Keanu Reeves return to the world of demons and angels.
Constantine, released in 2005, may not be as well-known as Superman and Batman in the DC pantheon. But the film has since become a cult classic.
Since then, several DC productions have featured versions of the character – superhero demon hunter John Constantine. Jenna Coleman most recently played Joanna Constantine in The Sandman, a gender-fluid casting that gave the character a new twist.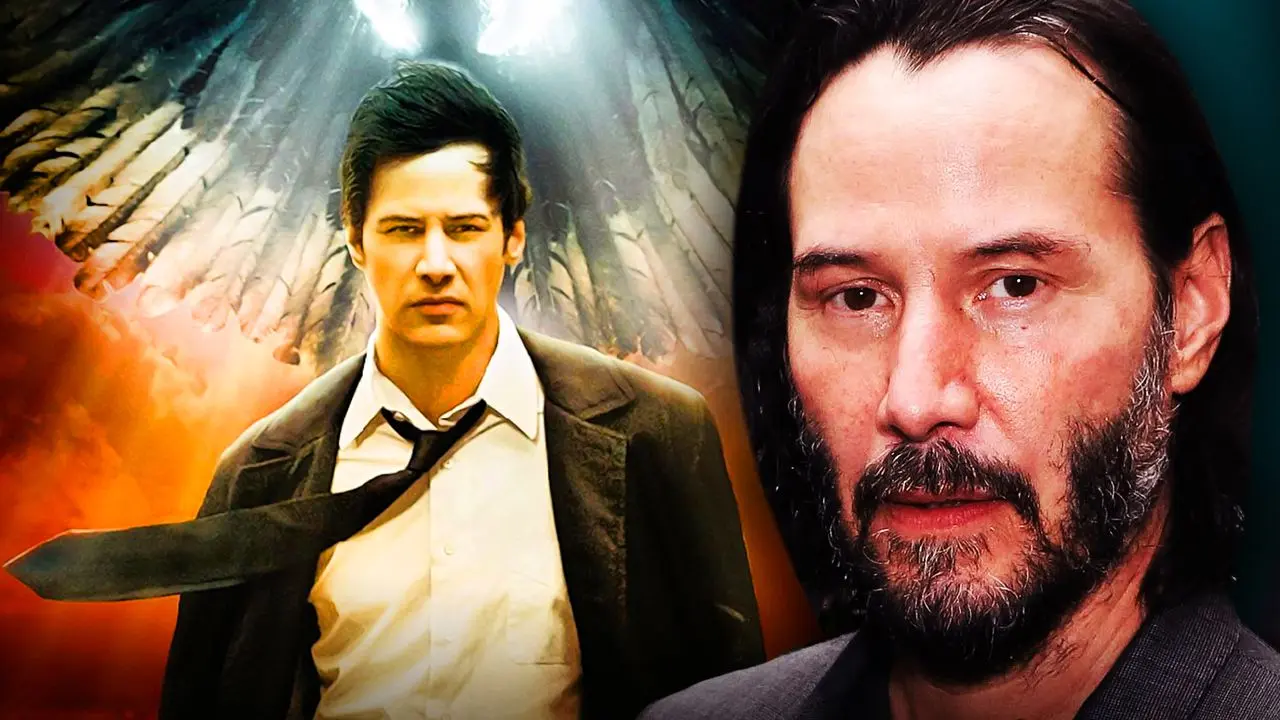 A standalone HBO Max series was scheduled to begin production but was canceled. Instead, JJ Abrams (Star Wars: The Force Awakens, Lost) produced the film. We switched Constantine from a TV miniseries to a big-screen return.
All the information you require regarding the forthcoming is provided here, Constantine sequel.
When will Constantine 2 be available?
The script hasn't been completed, and filming is still months away. So it's safe to assume we won't see the Constantine sequel until at least 2024.
Who is in the Constantine 2 cast?
Keanu Reeves returns as John Constantine, a supernatural exorcist, and demonologist who kicks demons ass.
Reeves has frequently expressed his desire to return to the role. In 2019, he told Variety, 'I just loved that world and that character.'
As the script's final edits are completed, other castings will most likely be announced in the coming months.
Rachel Weisz appeared in the first Constantine film in 2005
Constantine also starred Rachel Weisz as Angela, a Los Angeles Police Detective investigating her twin sister's mysterious suicide. Shia LaBeouf as Chas, an apprentice, and driver for John Constantine.
There's no word on whether Tilda Swinton will reprise her role as the Angel Gabriel or Fargo's Peter Stormare will reprise his role as Satan, though the actor seemed to hint he'd return in an Instagram post in 2020.
Who will be in charge of directing Constantine 2?
Fans of the 2005 film will be pleased to learn that director Francis Lawrence. (The Hunger Games: Catching Fire) will direct the sequel Constantine sequel.
#Constantine sequel is in development at Warner Bros

Keanu Reeves and director Francis Lawrence will return

(via @DEADLINE) pic.twitter.com/AIlfcrzdG3

— Culture Crave 🍿 (@CultureCrave) September 16, 2022
Lawrence has previously expressed a desire for a more graphic depiction of Constantine in a sequel. 'It'd be fantastic to do the dark, scary version,' he told MTV. 'We got stuck in that strange 'We should do the hard-R scary version, which I would love to do,' says the director, referring to the PG-13 no-land. man's
Lawrence has succeeded with films such as I Are Legend, Red Sparrow, and The Hunger Games franchise since his directorial debut with Constantine.
Lawrence revealed to ComicBook during a 15th anniversary virtual reunion in 2020 that Reeves had given a replica of John Constantine's holy shotgun from the movie from the film.
The script will be written by The Da Vinci Code screenwriter Akiva Goldsman, who will also serve as producer alongside JJ Abrams and Hannah Minghella of Bad Robot.
Abrams was supposed to produce the HBO Max Constantine series that had previously been canceled.
What occurred in Constantine?
The 2005 superhero/horror film was based on DC Comics ' Hellblazer books.
In the film, John Constantine is a suicide survivor with terminal cancer who believes he will spend eternity in hell after death. He hopes to earn enough goodwill to make it to heaven as a detective with supernatural abilities.
Constantine was set in Los Angeles rather than England, with director Lawrence claiming that the comic The book that inspired the film did not exist entirely in London.
The film did not perform well at the box office, grossing $230.9 million worldwide against a $70-100 million budget. The fair (but not overwhelmingly good) box office result is most likely the reason for the 17-year wait for a sequel.
Constantine failed to impress critics, making Roger Ebert's infamous most despised' list.
In the DC comic books, who is John Constantine?
John Constantine, a mighty occult detective from Liverpool, England, first appeared in 1985.
Constantine is a skilled con artist and negotiator with magical abilities ranging from necromancy to mind control, curses, and illusion casting.
Throughout several comic storylines, the chain-smoking spook detective has collaborated with characters such as Batman, Superman, and the Swamp Thing.
What happened to the HBO series Max Constantine?
The Justice League Dark universe was being developed by HBO Max and JJ Abrams, with one of the first series set to focus on John Constantine, with the reboot returning the character to his British comic-book roots.
According to Variety, four scripts for the adaptation have already been written.
HBO Max will no longer be moving forward with the planned reboot series due to Keanu Reeves' return for the sequel.
Negotiations to direct Guillermo del Toro were ongoing. The project being picked up by another streaming service in the future.
Guillermo del Toro was in talks to direct his own Justice League Dark film in 2012, which would have starred John Constantine, Swamp Thing, Deadman, Kloarian the Witch Boy, and other DC antiheroes.