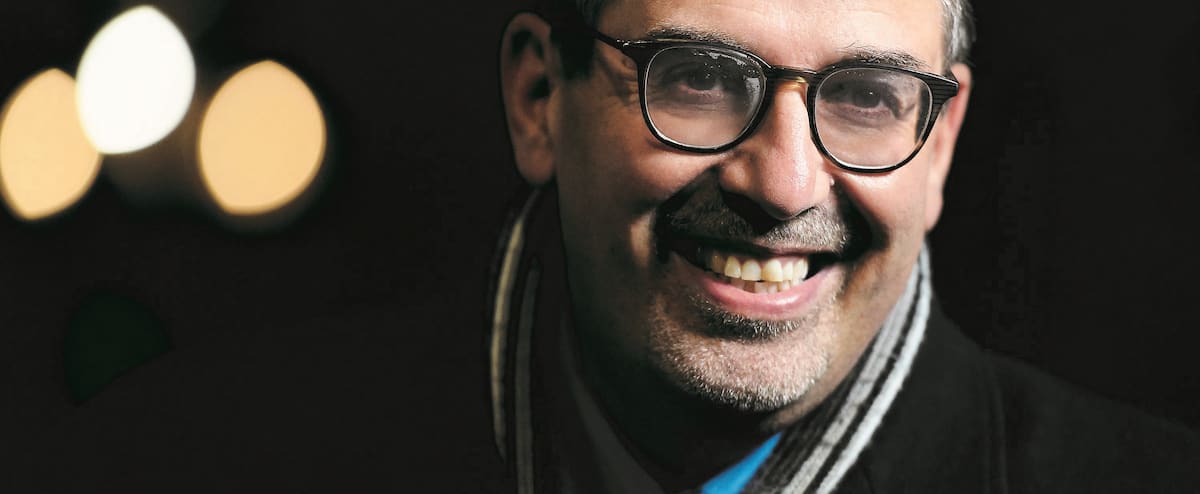 Vaccination campaign: "The trusted man you need"
A native of the South Shore of Quebec, Daniel Paré replaced at short notice the "general" of the historic vaccination campaign which began on Monday. A longtime friend describes him as a man "close to the field" and a skilled communicator.
Barely a week after receiving the call to replace Jérôme Gagnon, absent for health reasons, the CEO of the CISSS de Chaudière-Appalaches, Daniel Paré, lived his baptism of fire on Monday with the first vaccinations of Quebec seniors in CHSLDs .
"It is still the biggest vaccination campaign that Quebec has known. Participate in that, we cannot say no. So we roll up our sleeves, "said in an interview the new director of the COVID-19 vaccination campaign in Quebec.
It is now on his shoulders that the coordination of an operation that should allow Quebecers to emerge from the COVID-19 pandemic rests.
Respiratory therapist by training, Daniel Paré rose through the ranks "quickly", says his former colleague and long-time friend, Stéphane Legacy. The two men met in Bathurst, New Brunswick, where Mr. Paré began his career.
Mr. Legacy describes his former colleague as a hard worker who earned his Masters of Business Administration while pursuing his career.
Daniel Paré subsequently held various high-level management positions that led him to head the CISSS Chaudière-Appalaches.
A man of the field
"He's a man who is very close to the field, he consults a lot," says Stéphane Legacy. […] I think he is the man of confidence you need to complete this file successfully. "
In addition, Daniel Paré is a skilled communicator, confides his friend. The main concerned confirms that he will not hesitate to go out in the media in the coming months.
"I think it's important that we can explain our decisions, explain their meaning, above all. It's part of my job, both as CEO of an establishment and in the vaccination campaign project, "he says.
Health problems
In addition, the office of Minister Christian Dubé confirmed on Monday that Deputy Minister Dominique Savoie, a major responsible for health officials, had to be absent in recent weeks due to health problems. She was replaced during her absence by Associate Deputy Minister Vincent Lehouillier.
It is therefore the second member of the staff in the fight against COVID-19 to be bothered by health problems.
Last week, Jérôme Gagnon, an unrecognized career civil servant who had been chosen to lead the vaccination operation, also had to step down for an indefinite period, leaving his place to Mr. Paré.
"Note that during this period, Ms. Savoie was constantly informed of developments," writes the office of Minister Dubé. In addition, operations have always continued to move in the right direction. Now Mme Savoie is doing better and is making a gradual comeback among the teams. We are planning a full return as early as January. "