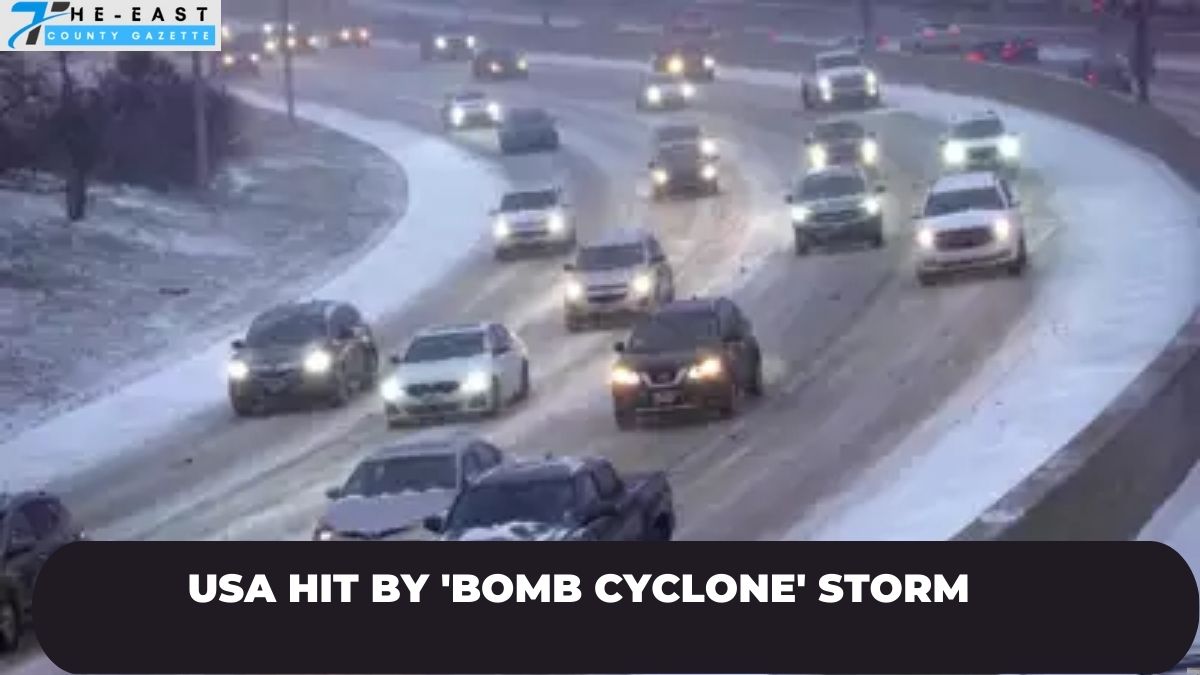 On Thursday, a dangerously cold arctic air mass covered most of the US, and a record winter storm was going to make it hard for millions of people to get where they needed to go.
Before the holiday weekend, the storm was expected to bring blizzard conditions to the Great Lakes, heavy rains followed by a flash freeze to the East Coast, wind gusts of 60 mph (100 kph), and severe cold as far south as the Mexican border.
The NWS said that a "rapidly developing low-pressure" system over the Great Lakes would cause a bomb cyclone on Thursday.
Also read: The Top Five Deadliest Hurricanes Those Hit Chicago
The weather service said that the cyclone's half-inch (1.25 cm) of snow per hour and howling winds would make it nearly impossible to see from the upper Midwest to the interior of the Northeast.
The NWS predicted wind-chill values of 40 degrees below zero Fahrenheit (minus 40 Celsius) across the High Plains, northern Rockies, and Great Basin due to the arctic cold. Unprotected exposure may cause frostbite in minutes.
High gusts, heavy snow, slippery conditions, and greater energy needs were forecast to cause power disruptions and make driving almost impossible.
Source: https://www.reuters.com/