The year 2021 has come to an end. As a result of the COVID-19 epidemic, the United States government has established a number of relief programs over the past two years to assist those most impacted while also stimulating the ailing economy during a period of high unemployment and inflation.
Among the most well-known of these projects were economic stimulus checks, which were intended to provide residents and families in the United States of America with a one-time increase in income and/or tax breaks in order to stimulate the economy.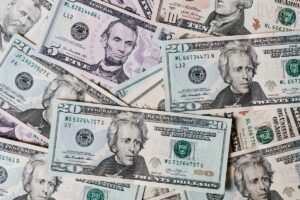 This was done in order to assist individuals in meeting their basic needs, such as food, energy, and child care.
However, given President Joe Biden's administration's present inability to get his Build Back Better Act passed into law, stimulus cheques increased unemployment benefits, and the extended child tax credit may all become a thing of the past in the near future.
Economists and other influential figures in the United States of America, on the other hand, are disputing whether or not this choice should be implemented.
It is argued that recurring payments, rather than a single batch of stimulus checks, will have a longer shelf life and will be more effectively utilized by citizens.
Briefly, this essay will explore the different complexities surrounding these topics – and will look at the most recent facts regarding the hopes, benefits, and drawbacks of more stimulus checks in general. If you're intrigued, continue reading.
More Stimulus Checks Are Needed For Motivation
The following is an excerpt from an article by Aimee Picchi on CBS News entitled: "What's behind the push for a fourth stimulus check": "The IRS issued more than 169 million payments during the third round of direct stimulus aid, with the $1,400 checks reaching the vast majority of American households."
However, according to CBS News, some politicians and advocates are pressing for a fourth stimulus check — despite the inability of President Joe Biden's administration to get his Build Back Better Act passed into law as originally intended.
It is their opinion that the impacts of the pandemic are not yet fully realized and that many American families, citizens, and households may experience economic difficulties and crises as a result of the current emergence of the Omicron variant of the disease.
According to CBS News, over 250 thousand American households were unable to pay their basic living expenses over the course of the past week, prompting the question: Are we on the verge of a financial calamity in the absence of a credible chance of a fourth stimulus check?
Moreover, economists are extremely concerned about the impact that the highly contagious Omicron form has already had in the United States of America, including the closure of Broadway musicals and the closure of certain college campuses, as reported in Picchi's article for CBS News.
Read More: Upcoming Tax Season Is Going to Be Messy, IRS Warns
Those Who Are Dedicated to the Cause
In response to these circumstances, more than 3 million Americans, according to CBS News, have signed a petition calling for the federal government to issue an ongoing stimulus check of $2,000 each year.
Because the original stimulus cheques were not intended to be permanent, it is possible that more than 30 million inhabitants of the United States of America may be left struggling this year if no more assistance is provided.
Such stimulus payments are opposed by some who say that the rise in demand leads to increased inflation and that unemployment has decreased since the previous time such payments were made, making them unjustified.
However, according to CBS News, the new idea of recurring stimulus payments is gaining popularity among many advocates, as evidenced by the statement made by American Senators in a letter to President Biden: "Almost six in ten people believe the $1,400 payments set to be included in the rescue package will last them less than three months."
Furthermore, according to CBS News, a group of nearly 100,000 senior citizens in the United States of America organized under the Senior Citizens League petitioned for an additional stimulus check of $1,400 to be issued to elderly citizens who have already been hard hit by the pandemic in order to help them afford much-needed necessities such as groceries, which was granted.