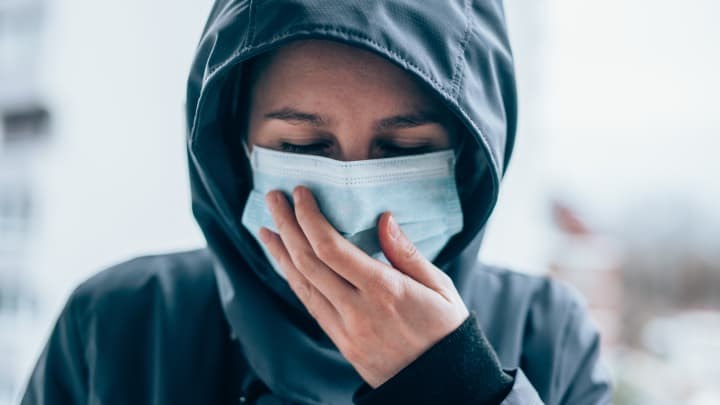 U.S. Suggests Covid-19 Positive Americans With No Symptoms Should Isolate for 5 Days
Health authorities in the United States had reduced by half to five days, the recommended isolation time for people with asymptomatic covid.
This comes as Omicron variant of Covid-19, reported to be highly transmissible but makes people less sick when compared to other variants, spreads across states in the country.
Rochelle Walensky, director of the federal Centers for Disease Control and Prevention, said in a statement on Monday that the new recommendations "balance what we know about the spread of the virus and the protection provided by vaccination and booster doses".
The CDC said that after isolation, asymptomatic people should wear a mask around others for another five days.
It also recommended a five-day quarantine for those exposed while unvaccinated, more than six months out from their second dose or more than two months out from a single-dose Johnson & Johnson shot and not yet boosted.
"These updates ensure people can safely continue their daily lives," Walensky said.
The move proved controversial. Michael Mina, an epidemiologist, called the new recommendation "reckless".
Must check: America's health care affordability problem 'is expanding larger and deeper.'
"Some people stay infectious three days, some 12. I absolutely don't want to sit next to someone who turned positive five days ago and hasn't tested negative. Test negative to leave isolation early is just smart.
"I am 100% for getting people to drop isolation early. Heck, I formally recommended it to CDC in May 2020 and published the recommendation in the Journal of Clinical Infectious Diseases in April 2020. But it was always with a negative test. What the heck are we doing here?"
Earlier, Joe Biden's chief medical adviser floated another controversial proposal: a vaccine mandate for domestic air travel.
Anthony Fauci said a mandate might confer stronger protection on flights, for which federal regulations require all those aged two and older to wear a mask.
"When you make vaccination a requirement, that's another incentive to get more people vaccinated," Fauci told MSNBC. "If you want to do that with domestic flights, I think that's something that seriously should be considered."