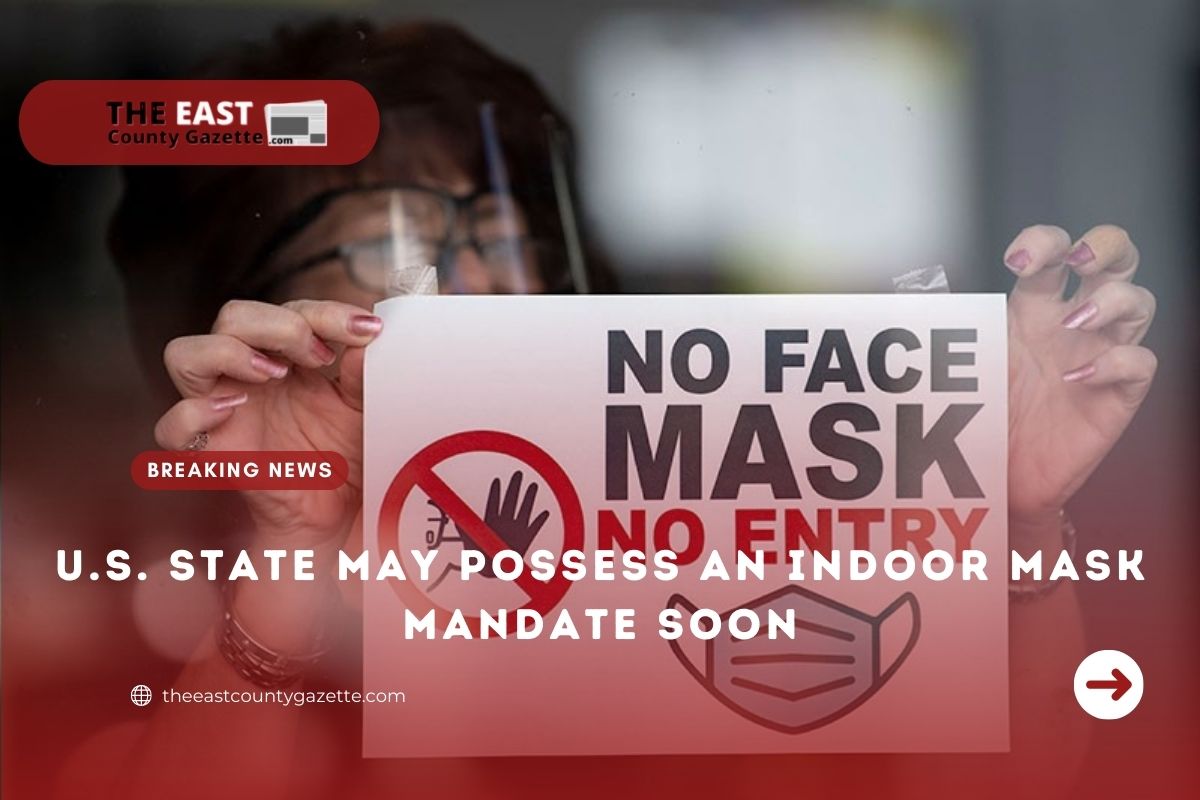 U.S. State May Possess an Indoor Mask Mandate Soon
In the United States, wearing a face mask has become increasingly optional as pandemic rules are eased, one of the most visible changes in how millions see the COVID-19 threat. As the Omicron surge recedes, every state except Hawaii is ditching or planning to eliminate mask mandates as infections and hospitalizations decline even as the disease continues to kill about 2,000 Americans daily.
In the past month, California, Nevada, and New Mexico have discarded their mask mandates. It is also true that some of the country's largest employers have returned to some form of pre-pandemic life, with some companies going even further and dropping vaccine requirements.
"I think people are more comfortable, so even when we had the mask requirement people were still coming out — but I think it makes a big difference," Javier Amaro, a vendor told a CBS affiliate.
A mask rule in a Massachusetts school is set to end at the last moments of February and not everyone is pleased.
"I'm pretty uncomfortable with it," Massachusetts parent Kerry Arouca said. "I think that until we get a better handle on COVID-19 that the kids should do their best to keep their masks on, maybe some mask breaks outside until everybody is vaccinated."
According to CBSNews, Masks are also optional at a school district in Vienna, Illinois, following a judge's ruling invalidating a state mandate.
"We're two years into this thing. So we do have some data, we have some trend history, we have some things we can look at," said Joshua Stafford, district superintendent.
"On the other side of that coin, you also have those who suffer from autoimmune disorders, other extenuating health circumstances, and that has to be weighed in the balance of this global pandemic," said Stafford, calling it "not an easy decision."
Read More: One-Half of the Residents of a Border Town in Texas Forced to Live Without Water
Not Prepared To Unmask
For Hawaii Governor David Ige, the decision to stick with the state's mask rules came more easily. Hawaii has the nation's second-lowest death rate from COVID-19 "in part because of the indoor mask mandate," Ige told local news station KITV.
Puerto Rick is also taking a more cautious approach, with the U.S. territory having no immediate plan to lift a mask mandate.
"We are currently seeing a sustained reduction in statistics regarding the positivity rate and hospitalizations, which presents us with a better picture," Gov. Pedro Pierluisi said.
"Even so, it is not yet time to let our guard down; we have to continue protecting ourselves against this virus and maintain the necessary precautionary measures."