Trump Reiterates Defense of Kanye, Nick Fuentes Meeting
Former President Donald Trump went into detail. About having dinner this week at his Mar-a-Lago estate in South Florida. With divisive hip-hop icon Kanye West and anti-Semite Nick Fuentes.
In a post on Truth Social on Friday, Trump described the dinner on Tuesday night: "Ye, formerly Kanye West, asking for my opinion. Regarding some of his difficulties, particularly concerning his business.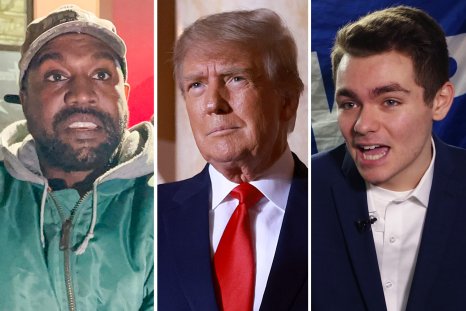 We also touched briefly on politics. During this, I advised him against seeking the presidency, according to Trump. Anyway, he didn't show I appreciated all the positive things he said on "Tucker Carlson" about me. That he never expressed any anti-Semitism." Trump said. "Plus, I didn't know Nick Fuentes.
According to the Anti-Defamation League, Fuentes, who hosts the Livestream program "America First with Nicholas J. Fuentes," gained notoriety in 2017 when He went to Charlottesville, Virginia's deadly "Unite the Right" rally.
According to the ADL, his show's viewers referred to as "Groups" or the "Grouper Army." A group that believes that its bigoted beliefs are required to uphold white, European-American identity and culture.
Fuentes stated that the number of Jews killed during the mass genocide. "doesn't seem to add up" during a 2019 Livestream. Comparing the Holocaust's atrocities to baking cookies in an oven.
Additionally, the Southern Poverty Law Center (SPLC) and the ADL have released pieces criticizing Fuentes and the divisive rhetoric he has publicly disseminated over the past five years.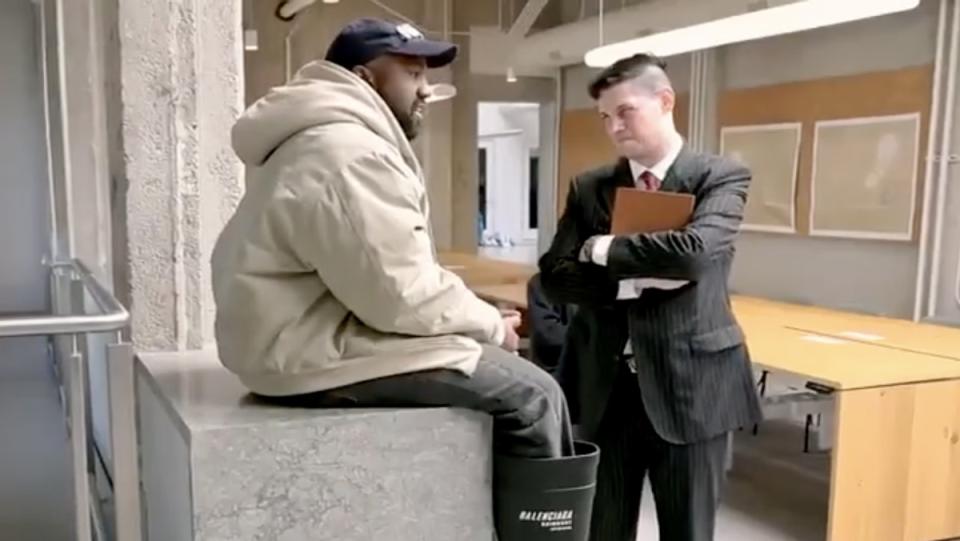 According to the ADL website, Fuentes aims to "carve out a space that deliberately and openly, while reiterating themes important to the white supremacist movement, challenges the mainstream conservative movement.
The SPLC website states, "Nick Fuentes is a white nationalist live streamer who supports moving the Republican Party even more toward the far-right extreme of the political spectrum.
On Tuesday, Fuentes and West were spotted together at the Miami airport after their recent string of anti-Black and anti-Semitic remarks resulted in a flurry of social media bans and lost sponsorships.
The following day, West tweeted that he had met with Trump at Mar-a-Lago and had asked him to serve as his running mate in his 2024 presidential campaign.
West summarized his visit to Trump's vacation home in a 1:51-long video posted on his Twitter account on Thursday.
West claims in the video that "me asking him to be my vice president" was "the thing that Trump most perturbed about."
He claimed that Trump yelled at him, telling him that, as they both did in 2020. He would lose the presidency in 2024. Additionally, West claimed that Fuentes "really impressed" Trump during the dinner.
According to West, Nick Fuentes, contrary to many of the attorneys. He was left with for his 2020 campaign, is a loyalist. "You'll still have your loyalists when he didn't know where the lawyer is," the person said.
Trump provided a different version of events in an earlier Truth Social post on Friday, claiming that he was ignorant of either Fuentes or the other visitors who accompanied West to Mar-a-Lago.
Trump wrote, "Kanye West called me last week to have dinner at Mar-a-Lago. Soon after, he and three of his friends arrived unexpectedly.
On the back patio, we had dinner on Tuesday night with many members in attendance, Trump continued. "Dinner went by quickly and without incident. After that, they headed to the airport.