There Will Be A Fee For Password Sharing On Netflix Going Forward
That's a bad sign. Netflix has begun charging subscribers for password sharing in earnest. All good things must come to an end someday, I think.
We already knew that this was coming – it was publicized a few weeks ago to an understandably hostile reception.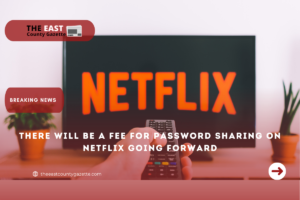 There's effectively a whole new element to the pricing system – people who are on your plan but live outside your household need to be added as an "additional member", albeit at a lesser price than your typical membership cost. Despite the reaction, Chile, Costa Rica, and Peru have implemented the adjustment.
For the time being, this modification will only be available in these three countries as Netflix tests it and attempts to "understand its utility" of it. However, it clearly sounds like it's a matter of "when" not "if", so make the most of watching items for free on your friend's account while you can.
To make matters worse, a fresh price increase has now gone into effect in the United States as well as elsewhere. According to GameSpot, many members have received letters informing them that their next payment will result in an increase in their subscription, and some may have already paid the higher price.
This adjustment was revealed back in January too, again, a lot of disgruntled customers. It's going up from $9 to $10 a month for the most basic plan, from $14 to $15.50 a month for standard, and from $18 to $20 a month for premium (the only one that offers 4K watching).
Users should be notified through email at least 30 days before the price changes take effect, so they may decide whether to continue their subscription at the new price.
It's safe to say that no one will be pleased with the outcome of this. I mean, why would you be pleased about paying extra for the exact same service?
Also, where would we be as a society if password sharing wasn't such a fun way to make new friends? I'm completely and utterly lost, to put it mildly.