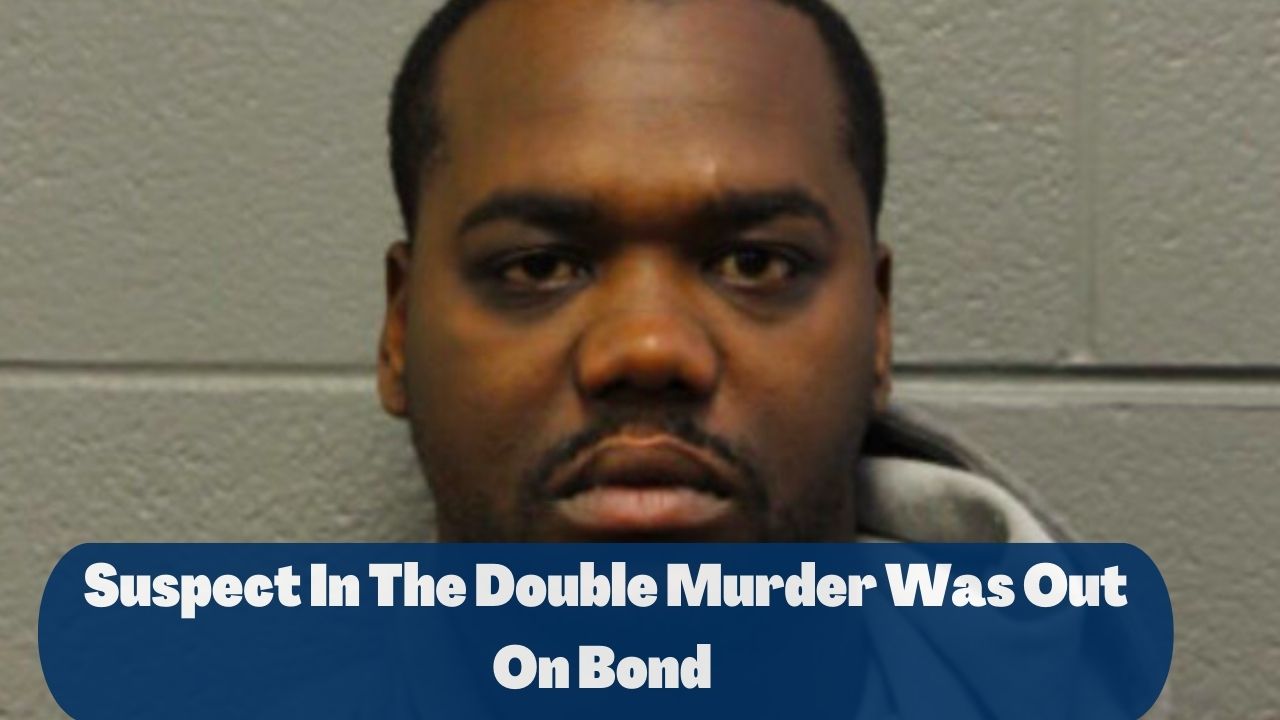 The Suspect In The Double Murder Was Out On Bond At The Time Of The Brutal Murders
Prosecutors announced on Wednesday that a man out on bond for attempted murder shot and killed two men during a "video shoot party" in North Lawndale last month.
Assistant State's Attorney Christopher Nugarus said that around 50 individuals, including Absalom Coakley and the two victims, attended the party on September 24 in the 1300 block of South Harding Avenue.
The next morning, he added, a quarrel "erupted" in the kitchen.
According to Nugarus and the Cook County medical examiner's office, Coakley, 29, fired a single shot from a.40-caliber revolver, striking Terrance Johnson Jr., 29, in the back of the head.
Coakley and Terrance Young, 30, allegedly got into a fight outdoors not long afterward. Coakley shot at Young and then drove off with two accomplices.
Coakley wore "distinct clothes," including a sweater with a huge "V" on the back, when she allegedly committed the second gunshot, which was captured on surveillance tape, according to Nugarus.
Surveillance footage from a nearby gas station taken just before the shootings showed him wearing the same sweatshirt.
Both camera footage and a photo lineup helped identify Coakley as the shooter in Young's death. According to Nugarus and Chicago police, Coakley was detained on October 3 as she entered a ridesharing vehicle in the 3300 block of West Ohio Street. Ballistics testing is currently being done on the handgun Nugarus claims to be carrying, a.40-caliber model.
Officials said he was charged with first-degree murder and aggravated unauthorized use of a firearm.
In 2016, Coakley was charged with attempted murder, and according to Nugarus, he was released on a $15,000 deposit bond at the time of his arrest. Also, Nugarus added, he was on probation for a 2014 felony drug case that was still "open and unresolved" due to his multiple violations of probation. Before that, he spent two years in prison for a felony charge of attempting to elude capture.
Christopher Anderson, Coakley's public defender, said that his client is a dedicated family man with deep roots in the neighbourhood. According to Anderson, in addition to his work with the Chicago Park District and the church, Coakley coaches football and plays the piano.
Anderson questioned the legitimacy of his client's self-defense claim, as well as the likelihood of an unintentional shooting occurring in both instances. He also cast doubt on whether Coakley was provoked or whether she and the victims engaged in "mutual warfare." 
Nugarus retorted that Johnson had been shot in the back of the head and that Young's murder had been seen on camera. In light of Coakley's repeated violations of the conditions of his release, Judge Susana Ortiz has ordered that he be kept without bail in both the new case and the other ones. She concluded that "he poses a clear and present risk to the community" based on the allegations.