The names of the three victims of the almost 50-vehicle pileup crash on the Ohio Turnpike have been published by authorities. Ohio State Highway Patrol reports that four individuals died on Friday in a crash on the Ohio Turnpike near milepost 106.
Officials have not yet published the identity of the fourth person killed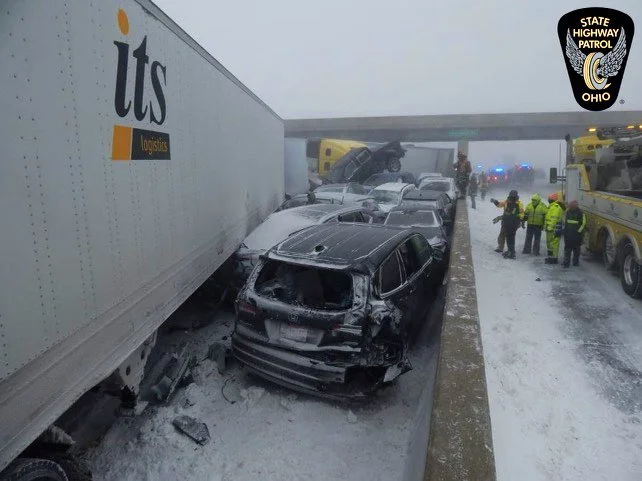 Among the deceased was 37-year-old Julie Roth of Toledo, 59-year-old Bernard Bloniarz of Napoleon, and 19-year-old Emma Smith of Webberville, Michigan. Since the inquiry is ongoing, OSHP cannot confirm how many others were injured in the crash.
After the incident on Friday, traffic was halted for the better part of the day, and road closures remained in place into Saturday due to the blizzard.
source: 13abc.com