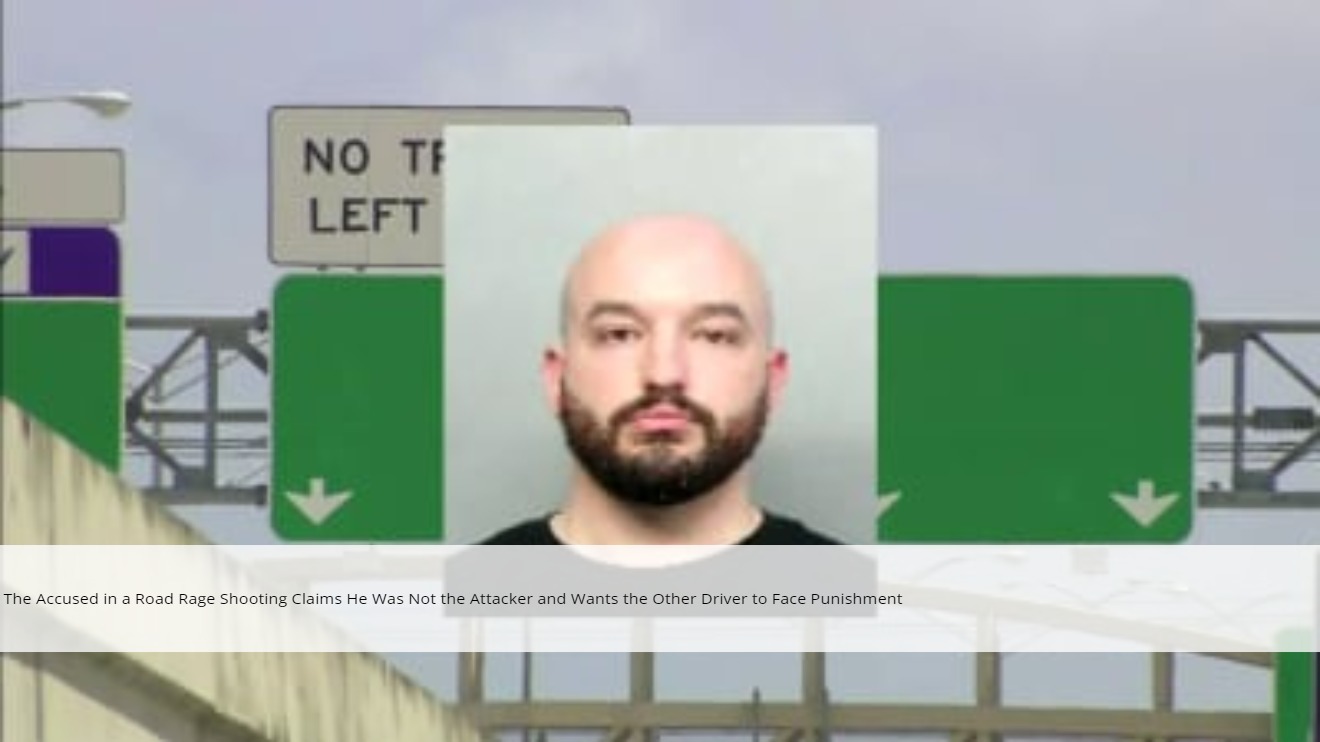 The Accused in a Road Rage Shooting Claims He Was Not the Attacker and Wants the Other Driver to Face Punishment
Leaders in the area say that there are two sides to the September 30 shooting that happened because of road rage.
Dr. Candice Matthews, an activist, said, "There should have been several arrests." 
" There ought to have been two."
Chris Harclerode said that on September 25, James Young sped up behind him while driving westbound on the Westpark Tollway in a pickup truck.
Also read: Chief of Beyond Meat Arrested of Biting Man's Nose After Road Rage Incident
In the initial interview, Harclerode told KPRC2: "I noticed him coming rather quickly in my rearview mirror, and I attempted to pass him, but traffic was heavy."
Now Free on Bail
He said that upon exiting the highway, Young got out of his vehicle and fired four rounds.
Bail for Young, who is accused of serious assault with a deadly weapon, was originally set at $100,000, but it was later lowered to $25,000.
Young, who is now free on bail, asserts that he is not a victim, but neither is Harclerode.
Activist Quanell X States
"He was charged for his actions," stated activist Quanell X. "However, why in hell wasn't the white man prosecuted for what he did in that video?"
Young's wife, who was in the vehicle at the time of the confrontation, also filmed it. Young said that the footage proves that Harclerode initiated hostilities.
Young said, "He brake-checked me and sped up on the interstate, the wide lane." 
He proceeded by stating that as he accelerated, Harclerode brake checked him once more.
Also read: Father Fatally Shot on Dallas Freeway Due to Road Rage; Police are Looking for the Shooter
"As I attempted to escape the scene, the Tesla continually surrounded me. Young stated, "I see an exit sign, and as I'm about to take the exit, the Tesla comes two or three lanes over."
Harclerode told KPRC2 that his footage demonstrates that he was slowing down for traffic.
"I don't believe I could have done anything differently," he stated. "There is traffic ahead of me, so I am unable to speed at this time. I was unable to switch to the right or slow lane.
He said that Young's video only depicts a fraction of the confrontation.
"Once he reached my side, he lowered the window, causing me to fear for my life; I therefore entered a defensive posture," Harclerode said.
According to the Harris County Precinct 5 Constable's Office, both tapes were sent to the Harris County District Attorney's Office.
Matthews said, "If you're going to charge someone, charge everyone involved and hold them equally responsible."
Regarding the event, the Harris County District Attorney's Office issued the following statement:
"Dane Schiller, a public information officer for the Harris County District Attorney's Office, said, "It is never okay to use a gun to settle a traffic dispute."
"Based on the evidence given to prosecution, the defendant was charged with severe assault with a deadly weapon for allegedly shooting up the victim's Tesla with bullets.
Prosecutors decided that there was no need to pursue legal action against anyone else involved in this case."