A Brazos County grand jury handed down an indictment on Friday against the Texas A&M student accused of setting fire to property and engaging in criminal trespass at the George Bush Presidential Library complex.
Kobe Mcadoo, 20, of College Station, was detained and charged with public intoxication, breaking into a building to set it on fire, and breaking into vehicles.
On October 9, Mcadoo was allowed to leave custody after posting $41,000 in bonds.
A big metal block was also thrown through the conference center's window, according to a probable cause affidavit that was obtained. Mcadoo was also allegedly seen kicking in windows there.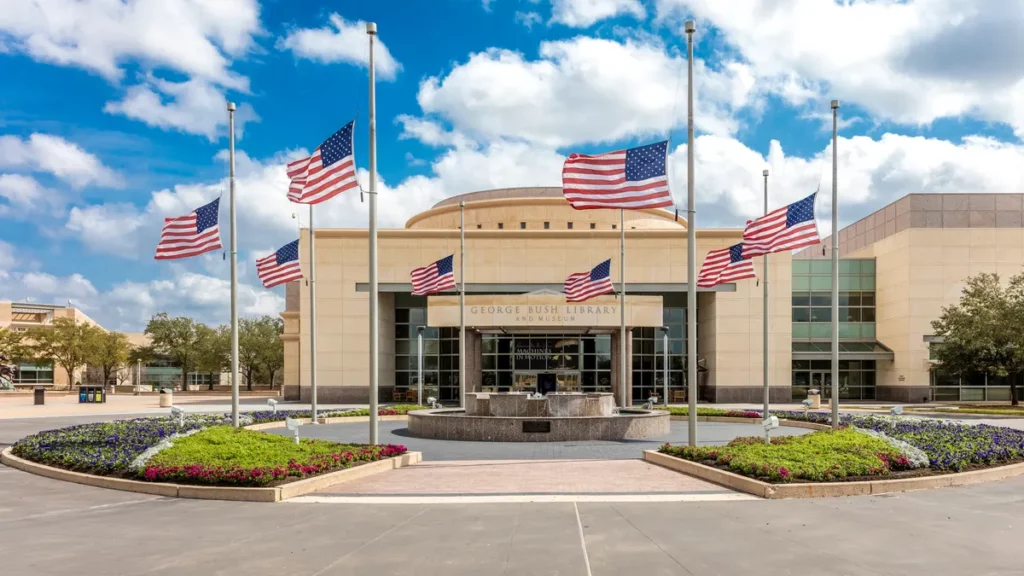 A lighter, alcohol wipes, hand sanitizer, and Mcadoo's cell phone were also discovered by the police at the scene. According to the police, when they arrived, Mcadoo was discovered without his shoes and with bleeding on his face, hands, and feet.
Mcadoo lives on the campus of Texas A&M University. He is taken to a hospital and then to the county jail. Texas State Fire Marshal's Office also looked at the incident. Texas A&M Police said that more charges might bring.
Mcadoo is from Winnsboro, Texas, and goes to the university to study Animal Sciences, as per his social media account.