Despite a state regulation that restricts the number of punitive damages that can be granted in civil cases, a Texas district court judge has determined that Infowars host Alex Jones must pay the parents of a 6-year-old who died in the Sandy Hook shooting the entire $49 million in damages in a defamation action.
Scarlett Lewis and Neil Heslin were given $4.1 million in compensatory damages as well as $45.2 million in punitive damages against Jones in August for promoting the notion that the massacre was a hoax. Jones's attorneys were hoping to reduce his debt by more than $40 million by using the state's cap as leverage. However, Travis County District Court Judge Maya Guerra Gamble questioned the constitutionality of the law, which might cap the number of punitive damages in this case at $750,000, during a hearing on Tuesday.
Guerra Gamble stated in the court, "This person and this company have done something horrific.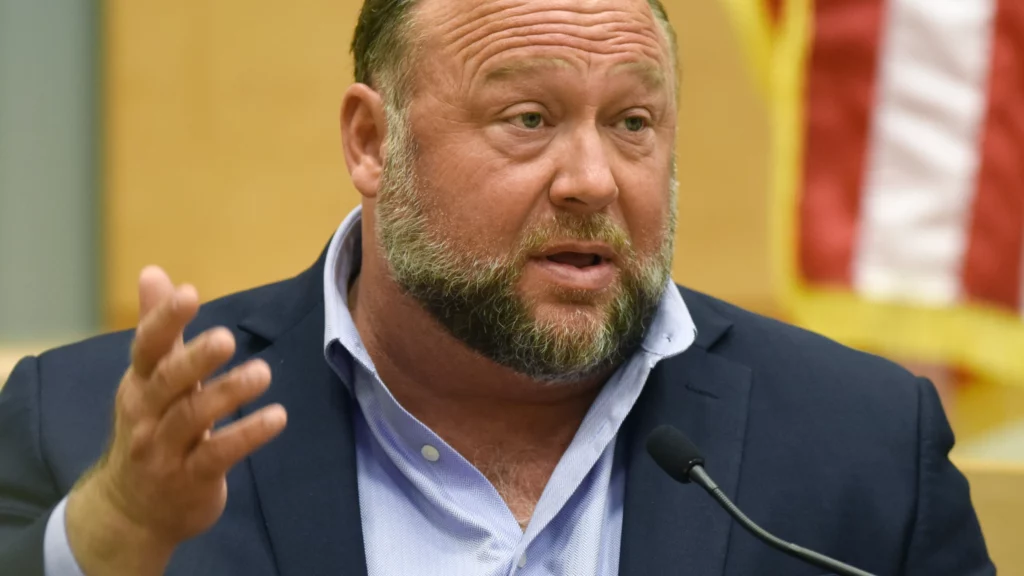 One of the last Democratic majorities in the Texas Legislature passed the law limiting punitive damages in 1995 as a result of a broader shift in public opinion against large jury verdicts in civil cases. Punitive damages could only be granted in situations where the jury reached a unanimous decision, according to a 2003 law.
Former state representative Joe Nixon, the author of the 2003 law, told The Texas Tribune in August, when the jury's verdict in the Jones case was announced, "The problem that existed at the time was that there were a lot of lawsuits of questionable merit being brought where huge punitive damages were being threatened."
For advocating a conspiracy theory that the 2012 mass shooting at a Connecticut elementary school was manufactured by crisis actors in order to justify the government taking away people's guns, Jones has lost numerous high-profile lawsuits totaling over $1.5 billion to date. Parents said that following the incident, which left 20 children and 6 adults dead, these lies sparked a wave of abuse and threats.
In a different Texas case against Jones, which he lost, the jury trials to determine damages will start in March. This summer, Infowars, his Austin-based media company, started the bankruptcy proceedings.
Jones' attorneys informed Reuters that they would challenge the decision because it contravened "decades of tradition." Following the hearing, Mark Bankston, an attorney representing Lewis and Heslin, claimed that the verdict proved Jones "cannot escape from accountability."