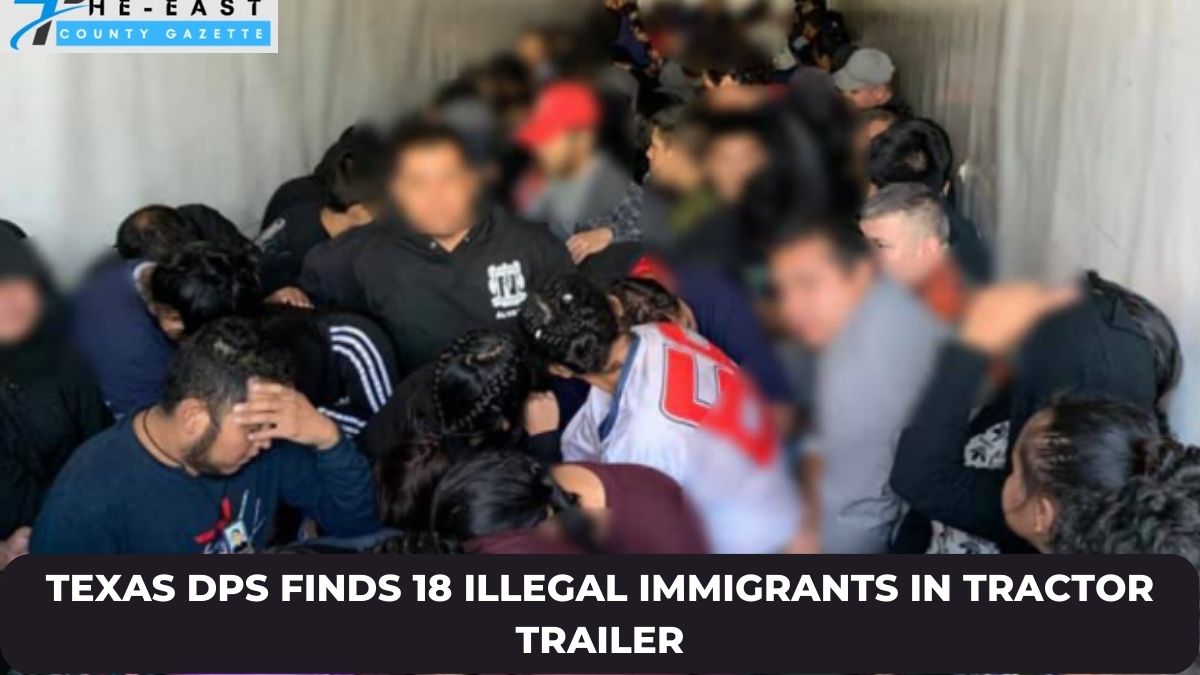 Texas DPS Finds 18 Illegal Immigrants in Tractor Trailer
Texas DPS officers caught a 18-wheeler driver on Thursday for allegedly bringing 18 illegal immigrants into the United States.
On U.S. 77 in Kenedy County, Texas, tractor-trailer driver Osvaldo Garza Saavedra was stopped for a traffic offence.
A Texas DPS trooper found Garza Saavedra had no licence or commercial vehicle documents.
According to Texas DPS officers, Garza Saavedra denied having anyone in the vehicle or trailer.
Found 18 Illegal Immigrants
When Garza Saavedra asked for permission to look at the vehicle, the trooper saw a blue tarp on the trailer.
The officer found 18 illegal immigrants—nine adult males, eight adult women, and one juvenile—under the tarp.
Garza Saavedra was detained for human and child smuggling. He was jailed in Kleberg County, and the 18 illegal aliens were turned over to the Border Patrol.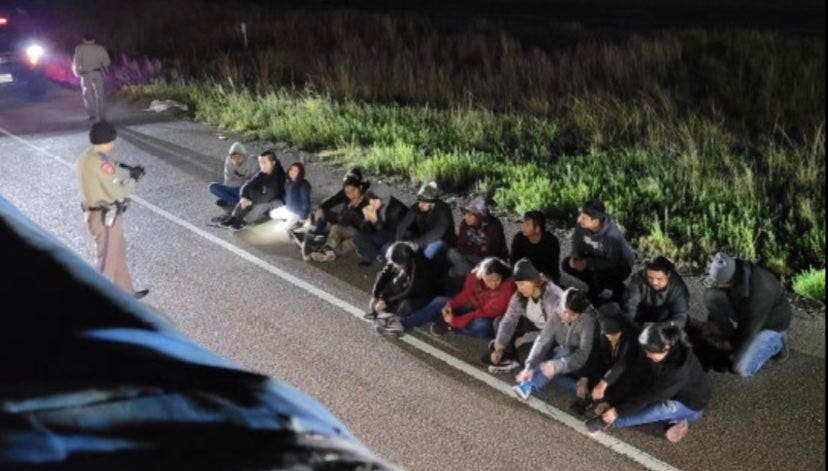 Also read: Immigration Affects Trust in Law Enforcement Texas Survey
"We are dedicated to enforcing safety standards, and one of our department's key tasks is to guarantee Texas highways are safe for both Texans and visitors to our beautiful state," DPS Director Steven McCraw stated.
"Cartels do not care about the condition of the automobiles they deliver into Texas any more than they do about the human lives they squeeze into tractor-trailers or those lost to fentanyl overdoses."
"For security reasons, the department does not share operational details, but we believe that regular, improved commercial vehicle safety inspections will help prevent cartel smuggling operations along our southern border while boosting highway safety," he said.
Source:https://www.foxnews.com/