Suspect Charged Nearly 7 Years After Iowa Architect's Death
In the nearly seven years since the death of a prominent Des Moines architect, police have finally made an arrest.
On Wednesday, Zachary Allen Gaskill was charged with second-degree murder for the death of Kirk Blunck in January 2016, according to police spokesman Sgt. Paul Parizek. The 62-year-old man was discovered badly hurt in the stairwell of the building he had renovated and where he had an office. Over time, he passed away.
A fall from a great height was ruled to be the cause of death by the Polk County Medical Examiner.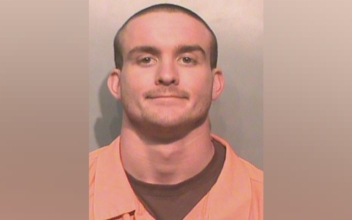 According to Parizek, Gaskill was identified as one of the people in surveillance photos taken near where Blunck had died, who did not specify what evidence led to the arrest. As a result of a wrongful death lawsuit filed by Blunck's family in 2018, the court ruled that Gaskill must pay the Bluncks $6.25 million for the loss of their loved one.
The Blunck family is relieved that justice is being pursued, Kirk, according to Woodard. Blunck made a name for himself by focusing on restoration work on older structures.