Students at York Community High School assault a youngster with Down syndrome in the washroom.
Leaders at York Community High School in Elmhurst have vowed to take action after a shocking video showed kids taunting and assaulting a student with Down syndrome in the school restroom. CBS 2 Political Investigator Dana Kozlov met with a brave kid who said that words alone are insufficient. She desires change.
In the footage, seconds after a group of York High School adolescents knocked a student with Down syndrome to the ground in the restroom, and they can be heard shouting, "Get him!"
In the video, people can also hear the classmates laughing and teasing the youngster, who then took sanctuary in a restroom stall. The video started to circulate among pupils at York High School. Frank Lally, the education policy analyst for Access Living Chicago, a disability rights group, said, "We should not still be seeing these occurrences."
Administrators at York High School wrote a letter to parents about the event. Tonya Daniels, the spokesperson for Elmhurst Community Unit School District 205, issued the following statement.
"We are dismayed and disturbed by this tiny handful of pupils' behavior. Bullying, intimidation, and harassment degrade a student's and a school's teaching capacity. These actions are not accepted in District 205 of Elmhurst, and any student who engages in them will face the proper sanctions. Students engaged in the scenario were interrogated throughout the day on Friday, and severe school punishments were enforced.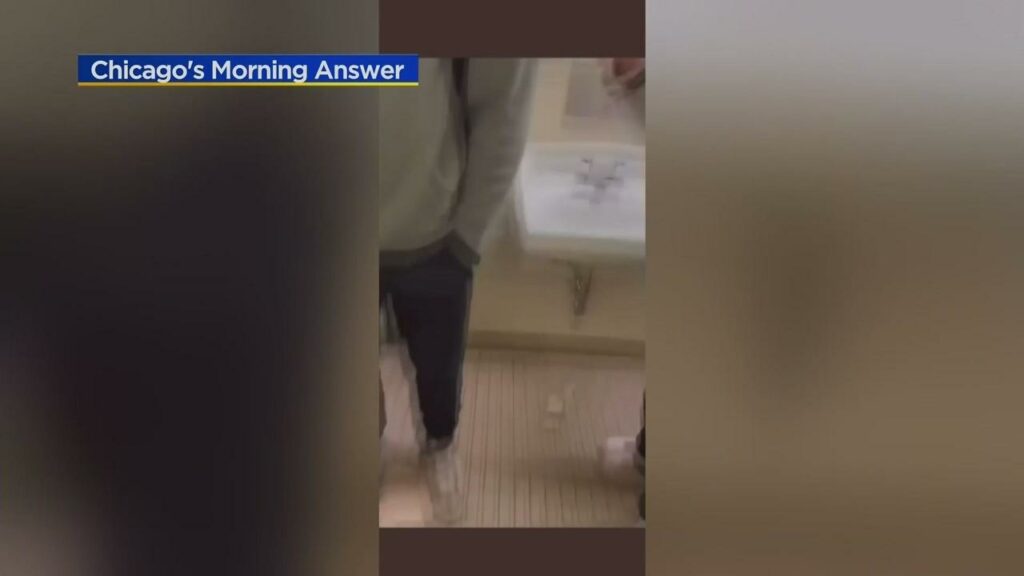 "The inquiry proceeded throughout the weekend and continues to this day. Interviews and information will continue to be thoroughly scrutinized to achieve a comprehensive understanding of this occurrence, including the minutes before and after the video footage. The school resource officers of the Elmhurst Police Department were alerted and contacted the parents of the student who was shoved."
We are appreciative of the wonderful support and various reports we got from the York community. The huge reaction from the York community demonstrates that the acts of a few do not reflect the institution as a whole. Each and every school in District 205 welcomes and supports all children. Our pupils' health and safety are of the most serious concern. We will continue to work with our community to ensure that every kid may attend our schools without fear of intimidation, bullying, or harassment."
"You would expect high school kids in 2022 to have a little more empathy for their classmates," Lally said. However, the unfortunate truth is that kids with disabilities are far more likely to be bullied than their classmates.
However, one of the victim's classmates did intervene. Mary Olivia Muti established a Change.org petition to help strengthen the foundation for the diverse students at York High School. At 10:30 p.m., there were almost 6,200 signatures on the petition.
Muti did not want to go on camera since she had already been a target of revenge. She informed Kozlov, however, that she would be meeting with officials to request suspensions and sports bans for all participating pupils.
In addition, she wants an urgent meeting to address more funds for aides and hall monitors. Lally applauds this action and emphasizes the importance of education. Lally said, "There is no one answer that, you know, heals everything." Nevertheless, education, in addition to all these other things, cannot be harmful, right?
The York High School spokesperson said that law enforcement had been engaged from the beginning. She refused to disclose if any fees were anticipated. The Elmhurst Police Department did not reply to calls or emails.