Slumber party! Kim Kardashian enjoys with her friends
Socialite Kim Kardashian shared for her followers a photo in which she appears according to her description at a party of pajamas.
This publication was made five hours ago, in it appear Kim and Kourtney Kardashian Along with 7 other beautiful women, they are surely friends of the businesswoman or hired models.
According to her description, she herself affirmed that it was a party so the most logical thing is that the girls who appear in the photo are also friends, however it could be that it was only to attract attention.
In the post Kim Kardashian is promoting its new line of pajamas, this is not the first time that the beautiful celebrity of social networks and entertainment shares this type of advertising, but as time passes, she herself is exceeding the quality of her products. .
The same was stated in another publication where she presented more content, despite the fact that she always mentions that the newest is the best, it seems that she is improving herself as she launches new products.
Enter here and meet Show News on Youtube!
The new garments that it will launch will be several models, four in total and also in four colors as can be seen in the image, they will be the most flirtatious and revealing, just to have entertaining nights or also with some romance.
Something interesting that these garments have printed are the engraving of the name of the same in all the fabric, perhaps it reminds you a bit of the Louis Vuitton brand, of course Kim Kardashian gave it its own personality.
This new collection of clothes is quite soft, it seems to be silk and also verges on glamor, surely more than one person has already been struck by this because the photo already has more than 800 thousand likes's, some of the Internet users are already asking about costs and if it is possible to order before launch.
In the image there are all the beautiful models wearing each of the designs and colors that will be handled, in front of them it seems that there is a table with enough food, delicious desserts and drinks to enjoy said "party".
The background is dark so that the colors of your garments stand out and to draw even more attention, in the image there are also two chandeliers that cannot be distinguished if they are pearls or stones, although either of them look really beautiful .
On this occasion, Kim Kardashian seems not to be the protagonist of the snapshot, but rather that a balance was sought between all the pieces, but she was part of the models that appeared in the photo, each one is in a different position, her sister Kourtney is standing almost in the center of the image, next to it are three standing models.
Read also: Kim Kardashian is tried on Various swimsuits and tiny ones!
To the surprise of many, the garments will have sizes from ultra small to extra large in 4x, something in which the businesswoman has been characterized is that she launches varied sizes and does not focus only on thin women, that is a great point in his favor.
The launch of these pajamas will take place on Tuesday, March 23 at 9:00 a.m. Pacific, if you want to buy these garments you can request the waiting list and be among the first to have them as you have done with the other garments you have. thrown out.
Part of its 211 million followers will be on the lookout for the launch prepared to acquire this new collection of the socialite of the United States of America.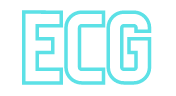 Frank Sinatra believed Marilyn Monroe was murdered, former manager claims in book!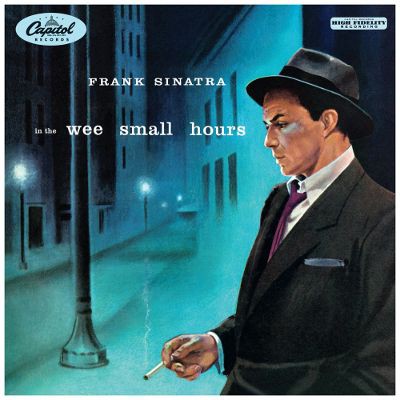 Marilyn Monroe would be 95 if she were alive today. She was a star, and her journey was magnificent. Author Tony Oppedisano ( former manager ) is ready to release a new book called 'Sinatra and Me: In the Wee Small Hours' telling tidbits about her life.
Frank Sinatra does not believe that she died from an overdose, and this claim is shown in the recently released book by her former manager. The memoir is set to be issued this week.
"Frank believed she was murdered," Oppedisano wrote in an excerpt obtained by People magazine on Wednesday.
Marilyn Monroe was discovered deceased on August 4, 1962. She was just 36, and officials found her naked on the bed. According to the news site, she held a phone on another hand, and the room was scattered with empty bottles of medicines.
Los Angeles did the investigation and concluded that she died due to a "self-administered overdose of sedative drugs and that the mode of death is probably suicide."
But circumstances at the time of death said a different story. Author Oppedisano believes that Frank Sinatra and Marilyn were close friends and not partners.
"Frank felt she was too troubled, too fragile, for him to sleep with and then walk away," Oppedisano wrote, as quoted by the outlet.
The writer also concludes that she trusted in Frank and shared her life with him. She shared the details about her affairs with President John F. Kennedy and his brother Robert F. Kennedy.
One week before the death, she was snapped near the Cal-Neva Lodge, partially owned by Frank Sinatra. He also says that she was meeting her former husband, Joe DiMaggio. Marilyn Monroe was planning to get back together with him and was ready to announce the news through a press conference just a week before her death.
The author claims that some people were sure that she would announce her relationship with the Kennedy brothers. If she hadn't planned to hold a press conference, she would not have died.
"Conspiracy theories abound and I can't lay them to rest," Oppedisano admitted.
They were many theories and conspiracy about the death, but none of them were proven to be true.
Daddy's Home Season 3: Where is Daddy's Home streaming?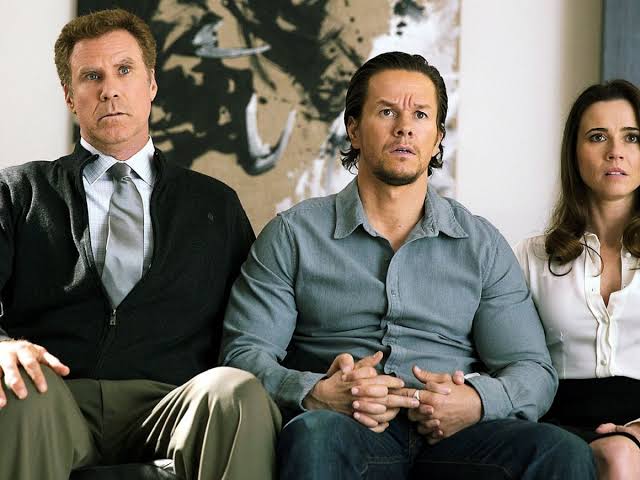 Daddy's home is a 2015 American comedy film directed by Sean Anders and written by Anders, Brian Burns, and John Morris. The film is about a few mild-mannered stepfathers (Will Ferrell) who vie for the eye of his wife's (Linda Cardellini) children when their biological father (Mark Wahlberg) returns.
The second collaboration between Ferrell and Wahlberg following the 2010 film the opposite Guys, principal photography began on November 17, 2014, in New Orleans, Louisiana. The film was released on December 25, 2015, by Paramount Pictures and grossed $242 million worldwide, becoming Ferrell's highest-grossing live-action film. It's a 31% approval rating on Rotten Tomatoes, which criticizes the shortage of funny ideas.
A sequel, Daddy's Home 2, was released on November 10, 2017
What is the storyline of Daddy's Home?:
Mild-mannered radio executive Brad Whitaker struggles to be an honest stepfather to his wife Sara's two children, Megan and Dylan and is seemingly sterile after an accident to his testicles some years ago. The youngsters begin to grow closer to Brad, with Dylan confiding in him that he's being picked on at college and Megan asking him to require her to a father/daughter dance at her school. One night, Dusty Mayron, Sara's ex-husband and the kids' biological father, calls and discovers Sara's marriage with Brad. He suddenly announces he is going to be visiting a subsequent day. Sara hesitates to let her ex-husband into their home, but Brad convinces her that it's important for the youngsters that their father and stepfather establish a respectful relationship.
Is there getting to be a daddy's home 4?
Director Sean Anders hasn't announced a politician release date for the film yet. If the team decides to figure on a 3rd installment, we'd be ready to expect it sometime in 2021.
Is Daddy's home on Netflix?
Daddy's Home is Now Streaming on Netflix.
While Dusty has been called at the planet either serving in special ops or working as a military contractor (he's vague about it), his wife divorced him and remarried Brad, a smooth jazz radio programmer.
Are Mark Wahlberg and can Ferrell friends?
Will Ferrell and Mark Wahlberg could also be buddies, but it seems that the stars' kids, Ferrell's son, Magnus, and Wahlberg's daughter, Ella, also are friends. … That being said, it seems that Magnus and Ella's dad's are fully supportive of the 2 going to know each other
Yalitza Aparicio revealed that she had contracted a skin disease at the beginning of her artistic career
Yalitza Aparicio suffers from melasma, a skin condition that produces hyperpigmentation spots. Share your experience through your YouTube account
Through his YouTube channel, Yalitza Aparicio stated that she contracted a skin disease shortly after the publicity tour of Roma, film in which she made her acting debut, due to not paying enough attention to her health.
In his video he mentions that he exposed his condition because wants to break the stereotype that celebrity skin is perfectIn addition, she feels very grateful to her followers and wanted to share part of her private life with them, since she had not told anyone: only her close people.
Aparicio said that she did not pay attention to this disease when she first noticed it, as she already suffered from acne and thought it was possibly due to the same breakouts and changes she was having in her life. Before long, when he paid attention to his skin again, noticed that the stain had grown and covered a large part of his cheekbones and nose.
The condition suffered by the 27-year-old actress is called melasma, which produces hyperpigmentation spots that come out on the skin for different reasons. In the case of Yalitza, the melasma arose because she did not take proper care of her skin, did not hydrate enough and was exposed to the sun a lot. He also mentions that his family suffers from the same condition, which possibly also affected, as it can arise by genetics.
The actress, realizing that the spots on her skin grew because she did not treat her illness at the right time, had to immerse herself in a search for the solution to her condition, as she was used to acne, but the melasma bothered her .
Yalitza Aparicio shared through her channel that she suffers from melasma on her face (Photo: Screenshot / YouTube)
Yalitza recommends people who suffer from a skin disease, attend to her as soon as possible and always turn to experts, because each skin is different. "I was one of those who make those mistakes of following the advice of friends, neighbors, etc., who recommend things that worked for them", He expressed.
The actress had to go through a process in which she was exposed to products that hurt her skin more because she wanted to find a quick solution to her melasma, she even stopped treatments because she was frustrated at not seeing a change in her condition, which stopped his recovery. The actress exalted her audience not to look at their physical appearance, to take care of themselves, not to self-medicate, and to go to a specialist if there is any change in their bodies.
Yalitza Aparicio had a quiet life before 2018. She was teaching in Oaxaca before becoming an international movie star. Then, was for a year on the publicity tour of the film by Alfonso Cuarón, Roma, since its premiere, which was in the Venice International Film Festival 2018. Since then, Yalitza has been nominated for several awards and has obtained countless opportunities that have allowed her career to continue with success.
Yalitza Aparicio began to suffer from melasma after the publicity tour of Rome, in 2019 (Photo: EFE)
Melasma has not been proven to arise from stress, but there is evidence that it makes it worse, making the skin resistant to the drug or causing the hyperpigmentation spots to expand in different areas of the skin.
Yalitza is currently still in the process of recognizing which products are best for her skin, as there are many products that cause counterproductive reactions. Despite this, Aparicio said that he learned to know his body and understand when to stop so that his skin has a rest.
With a horror story and after her Oscar nomination, Yalitza Aparicio is already filming her new movie as the protagonist
Yalitza Aparicio was thrown into networks for tweets of 8M and her sister's candidacy with the PRI
Yalitza Aparicio debuted in music alongside Natiruts and Bob Marley's son: they called for the union of the peoples of America