Shocking CCTV Footage of Jack In The Box Employee Opens Fire!
A Jack-in-the-Box employee is seen shooting at a customer and his family in March 2021 on newly released CCTV camera footage from a restaurant in the Houston region. Anthony Ramos claimed in a complaint he filed last year that the entire incident occurred at a Houston Jack in the Box near Bush Intercontinental Airport around 11:30 p.m.
Ramos, his pregnant wife, and their 6-year-old daughter were at the drive-thru, the lawsuit claims when Ramos challenged restaurant staff about the absence of curly fries. Alonniea Fantasia Ford, an employee, then raised a gun and pointed it toward the family's car.
The lawsuit said Ford "began cursing at plaintiffs and yelling at them to 'get the f*** outta here!'"
The lawsuit claimed that Ford allegedly hurled "ketchup, ice, and other items at plaintiffs inside their car."
According to the lawsuit, she fired at least two revolver shots at the family, with one of them grazing the back of the car.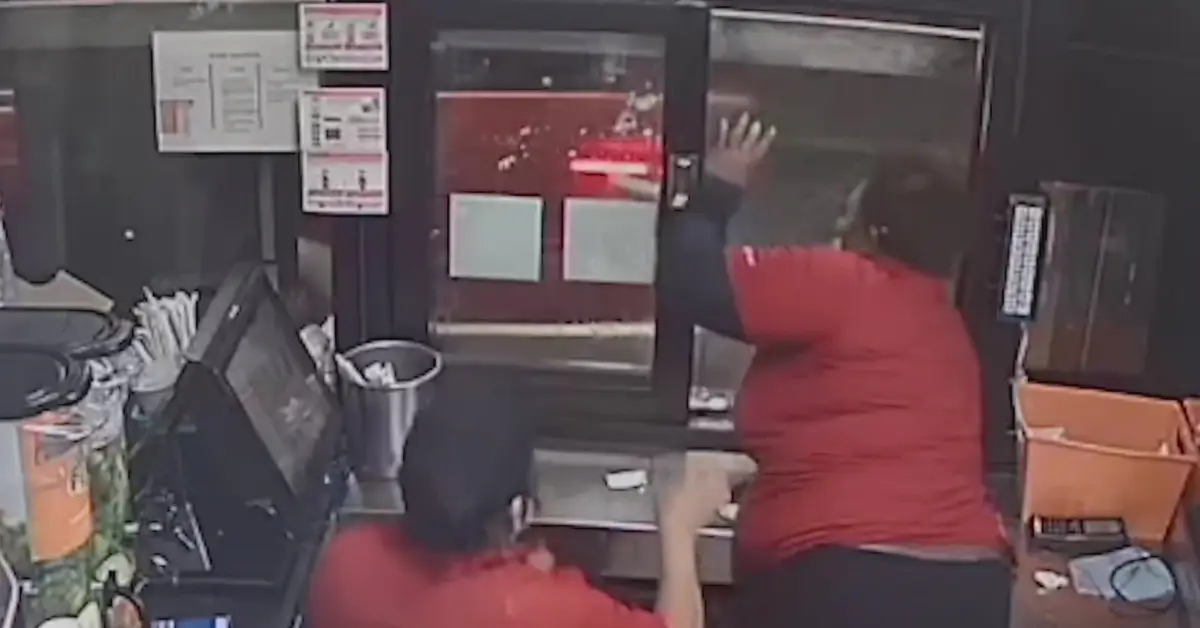 After the shooting, Ford was taken into custody and accused of criminal assault. However, after spending six days in jail, she worked out a bargain with the prosecution and admitted to misdemeanor deadly conduct, according to court records.
You can also check out more recent news we have provided you below:
The family said their daughter is in counseling due to emotional distress from the shooting and they filed a lawsuit against Jack-in-the-Box, A3H Foods, and Ford seeking "monetary judgment relief over $250,000 but not more than$1,000,000."
Stay updated with the latest news on theeastcountygazette.com to gain deeper insights into the current situation. Feel free to engage in discussions within the comment section, and be sure to bookmark our website for easy access.