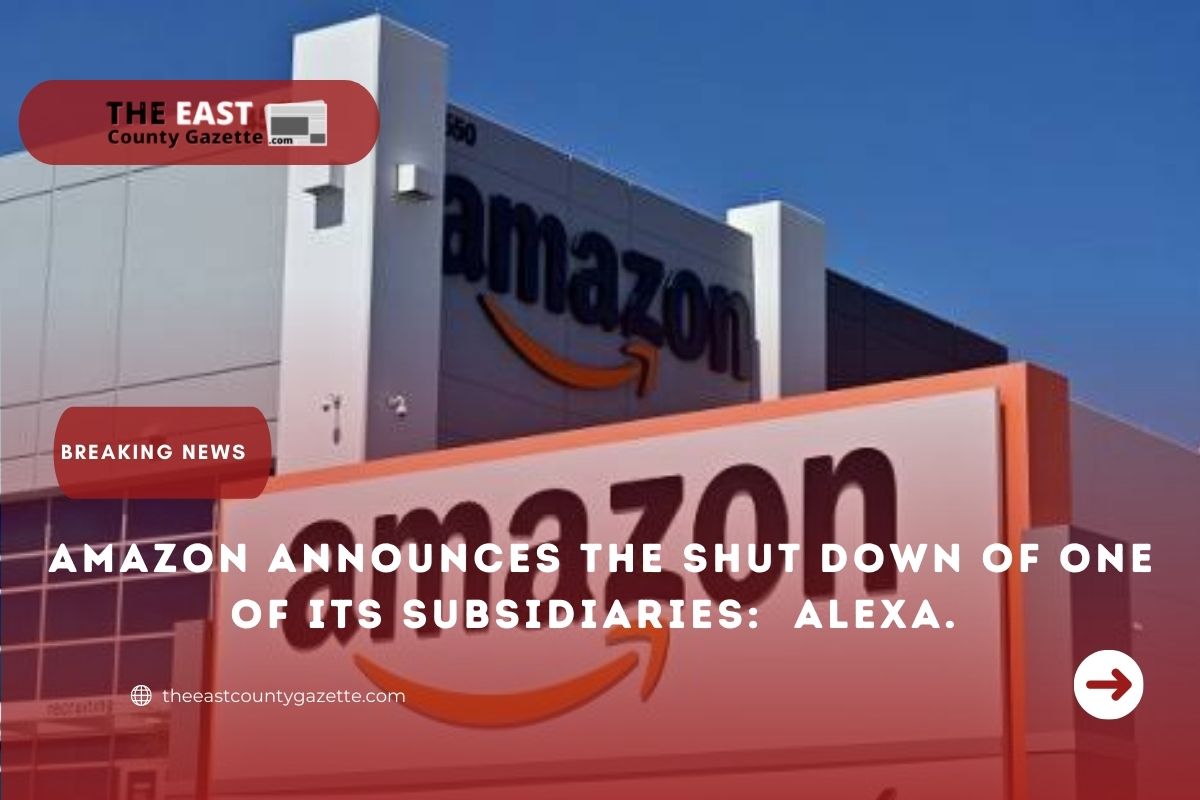 Shocking: Amazon is Shutting Down Its Subsidiary Alexa
Alexa; one of Jeff Bezos Amazons' companies stopped accepting new users on December 8th, 2021. In an announcement by Amazon, the company Alexa stopped accepting new users and subscribers on December 8th, 202I and will shut down Alexa officially to existing users on May 1st, 2022 which will make the company's 26 years of service on the internet.
This decision was made as a result of the low users' turnout on the website. It's simple when the cost of production and the cost of running a business is higher than the demand for the company's products and services, then the company is running at a loss.
Known for Web Analytics
Alexa was bought by Jeff Bezos' Amazon in 1999 for $250 million in stock. It originally started as an independent company in 1996. Its primary work is to provide a website's web traffic data, global rankings, and a whole lot of other information about a website. As of 2020, Alexas' website had over 400 million visitors every month.
Alexa comes up with its web traffic estimation using data from millions of users using browser extensions as well as from websites that have the Alexa script installed.
One Announcement in 2008
This was not the first time Amazon will make announcements as regards stopping services rendered by Alexa. One announcement was made in November 2008, that Alexa Web Search was to stop accepting new users or subscribers and that service to old subscribers was going to end on January 26, 2009.
Amazon plans to keep the services rendered by Alexa alive, though Alexa will be shut down. Alexa believed that Information is power if you have the right tools.
Read More: IBM and McDonald's Robot-Controlled Drive-thrus Yields Great Result

They also believed that Alexa's suite of intuitive analytics products transforms data into meaningful insights that lead to a competitive advantage for your company. It seems as though most of their 400 million website visitors in 2020 have stopped believing in the services that Alexa rendered.
Amazon is still Rich
Alexa may have come to an end, but Jeff Bezos is still ranked number 2 with a net worth of $198.3 billion according to Forbes real-time billionaire rankings.
Amazon still owns over 40 subsidiaries, including A9.com, Amazon Maritime, Annapurna Labs, Audible.com, Beijing Century Joyo Courier Services, Brilliance Audio, ComiXology, CreateSpace, Goodreads, Health Navigator, Junglee, Kuiper Systems, Lab126, Ring, Shelfari, Souq, Shopbop, TeachStreet, Twitch, Whole Foods Market, Diapers.com, IMDb, Kiva Systems (now Amazon Robotics), and Zappos just to mention a few.
In Other News
Jeff Bezos has a lot of other things to worry about. Especially over the death of 6 of his workers at Edwardsville, Southern Illinois, where Amazon's warehouse collapsed on Friday 10th December due to a hit by a tornado storm.