San Diego-based Business Giving Old Electric Vehicle Batteries A "Second Life"
Smartville Inc. debuted its product in Miramar last week. Utilizing solar energy stored on retired electric vehicle batteries as EV production increases.
MIRAMAR, California — Many people wonder what will happen to the influx of retired electric vehicle batteries. As the number of electric vehicles on the road grows. Smartville Inc., a local company, launch its product last week that gives those batteries a "second life."
The batteries are pack and install on the side of a commercial building in Miramar. Where excess solar energy from the solar panels on the roof is stored in batteries until needed. After that, the batteries can be used overnight. When no solar energy is collected, or during a brownout or blackout. The building's reliance on the electric grid is reduced.
"This has been the goal since day one," said Evan Bierman, Chief Operating Officer of Smartville Inc. "To be able to use second-life batteries better, reduce emissions, and bring a cleaner future to the United States and San Diego, along with U.S. domestic manufacturing."
As registered electric vehicles grow, Smartville is repurposing Nissan and Tesla batteries. California has the most registered electric cars in any state. The batteries must be replaced. If an electric vehicle's performance degrades due to normal wear and tear. However, those batteries can still function well (between 50 and 75 percent of their peak usage) before needing to recycle.
"That battery has a long life left in it." "Bierman continued. "So, instead of recycling or disposing of the battery, we use it to provide a service. We are harvesting excess green solar energy and distributing it to the grid to reduce emissions and stabilize the grid."
"In California, electric vehicles account for 18 percent of new vehicle sales, and that figure is rising, "California Energy Commission Chair David Hochschild stated. "In California, we put nearly a thousand electric vehicles on the road daily, and we manufacture over 2,000 electric vehicles daily. As a result, this fills a critical gap in the mosaic."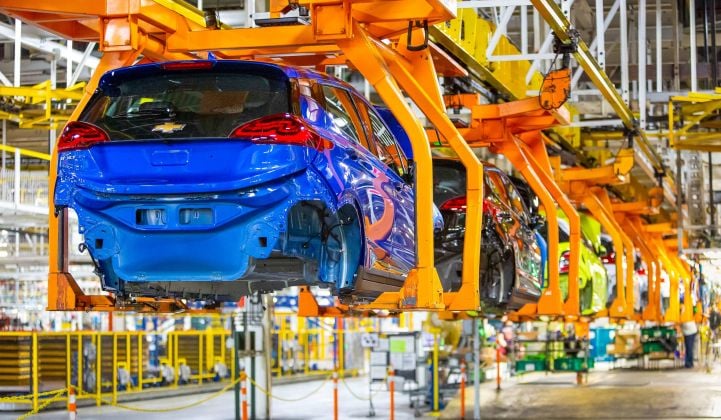 The California Energy Commission funded the project, and Cleantech San Diego, a local non-profit, helped the start-up connect with additional funding and resources.
"When we add one to one, we get a large supply flow of retired batteries." "Antoni Tong, CEO of Smartville, told CBS 8. "To give you an idea, by 2030, we will have an annual supply of 100 gigatonnes of batteries. Those in a good position to provide residual value. Such as grid stabilization and energy storage for businesses, can put in place."
Smartville hopes to fully commercialize the process in the next year across the state and eventually across the country after a successful launch.
"Eventually, EV adoption will spread beyond California." "Tong added. "We have the east coast and the Pacific Northwest; we'll set up posts for repurposing those batteries and providing energy storage in exchange."
The process provides a more innovative option for the batteries. After they have reach their peak and before they are recycle. It reduces grid stress and can be replicate on a larger scale for other local commercial buildings.