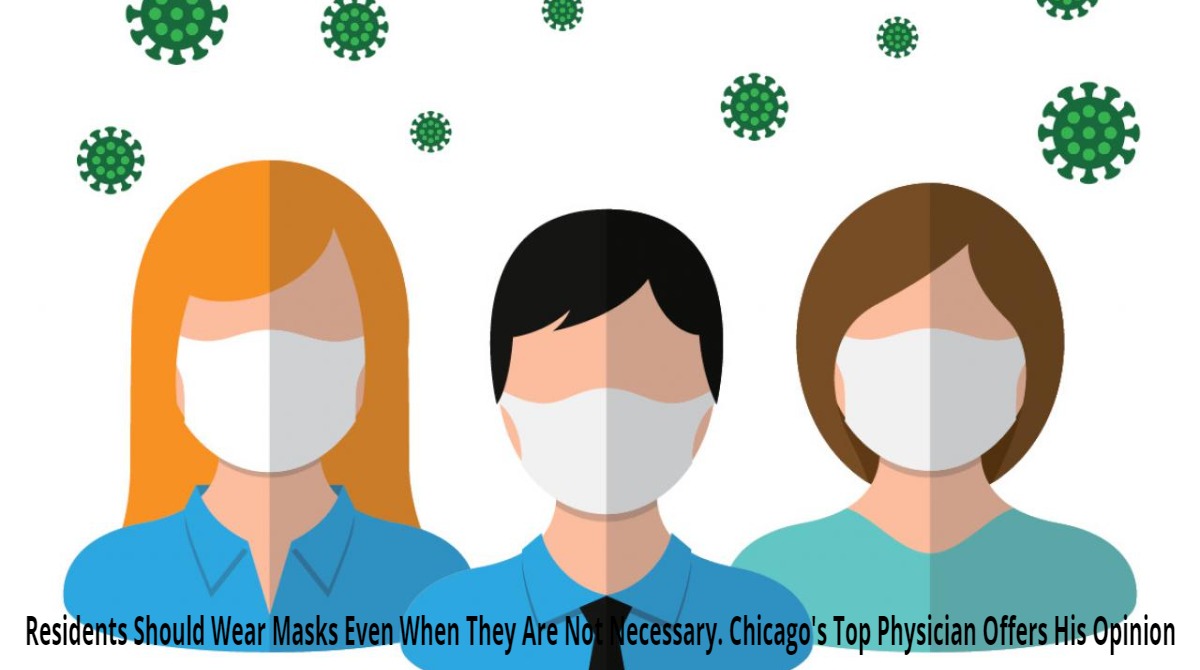 Residents Should Wear Masks Even When They Are Not Necessary. Chicago's Top Physician Offers His Opinion
Chicago's top physician advises residents to start wearing masks more frequently indoors. Due to the slow increases in COVID cases in Illinois and across the country and the rise in flu and RSV cases.
When asked about masking during her Tuesday Facebook Live, Dr. Allison Arwady, commissioner of the Chicago Department of Public Health. She said she continued to wear them indoors.
When she wanted to demonstrate her concern for others, she continued to wear a mask, she said. I've been supporting anyone who wears a mask because it shows that person cares about others.
According to current Centers for Disease Control and Prevention recommendations, people who live in counties where COVID-19 transmission levels are "high" are advised to wear masks.
No Illinois county is currently at that threshold, but many counties, including McHenry, Lake, DuPage, Cook, Grundy, and Will counties, are now at a "medium transmission" level.
A mask mandate will not be considered unless there is a "significant threat" to the healthcare system, according to Arwady. Still, she advises masking indoors right away, especially for those who are ill in any way.
She said we'd like you to put your sick child's mask on right away, even if it's just a cold. It lessens the spread of influenza and covers reduce the risk of RSV.
She advised parents to consider masks as "umbrellas," which should only use under exceptional circumstances.
Given the prevalence of respiratory viruses, she asserted, expecting children to be able to stay at home all the time was unrealistic. "However, imagine the mask as an umbrella if they can put one on once more. You don't have to do it constantly, but you can use it if you want to.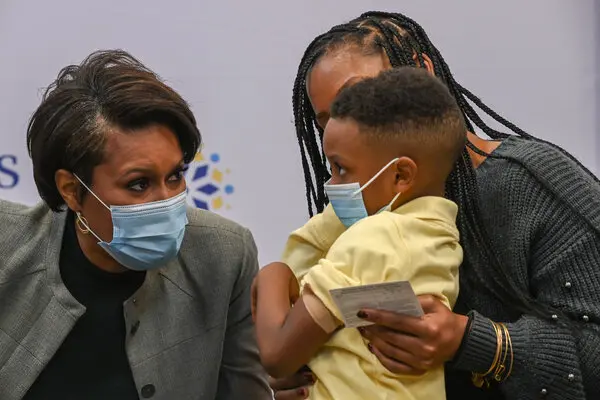 As the respiratory illness RSV spreads across the state, parents are urge to take precautions with their kids. As the virus decimates young populations. The number of pediatric ICU beds in Illinois is dwindling, with only 4% of the available specialized beds.
Experts report that flu activity in the state is also at a "high level," raising worries about a potential "tripledemic" that might also include the COVID-19 virus.
New strains of that virus are now beginning to spread in Illinois and across the country. Raising concerns that they may circumvent immunity to earlier strains and render specific antibody treatments ineffective.
The state now averages just under 2,000 new cases of COVID-19 per day. With the average number of new cases in Illinois remained stable over the past few weeks.