Despite the fact that Marie Gluesenkamp Perez, a Democrat, has been declared the victor of the Nov. 8 election in Washington's 3rd Congressional District by the Associated Press and numerous other media outlets, her Republican rival Joe Kent today declared the creation of a campaign to raise funds for a recount.
Kent said in a statement that "with the number of ballots still to be counted and the narrow gap between myself and my opponent, it's feasible that the final margin would need a forced recount per state law." "My campaign is making efforts to raise the money to pay for an optional recount that is also permitted by state law," the statement said, "but if it narrowly misses that margin."
According to the official results posted on the Washington Secretary of State's website, the auto repair shop owner Gluesenkamp Perez defeated the former Green Beret Kent by 0.89%, or 2,812 votes, out of the 318,743 that were cast.
One of the biggest surprises nationwide on November 8 was Glusenkamp Perez's victory over Kent, who had defeated the U.S. Rep. Jaimie Herrera Beutler (R-Wash.) in the primary.
"This race served as a predictor of the future of our nation. White nationalism, racism, and authoritarianism are three of our politics' darkest instincts that Joe Kent gave voice to. Southwest Washington gave them a firm "no"—not here, not now, not ever, according to Glusenkamp Perez in a statement on Nov. 12.
Election law in Washington mandates a recount if there is a margin of less than 0.5 percent and 2,000 votes between two candidates.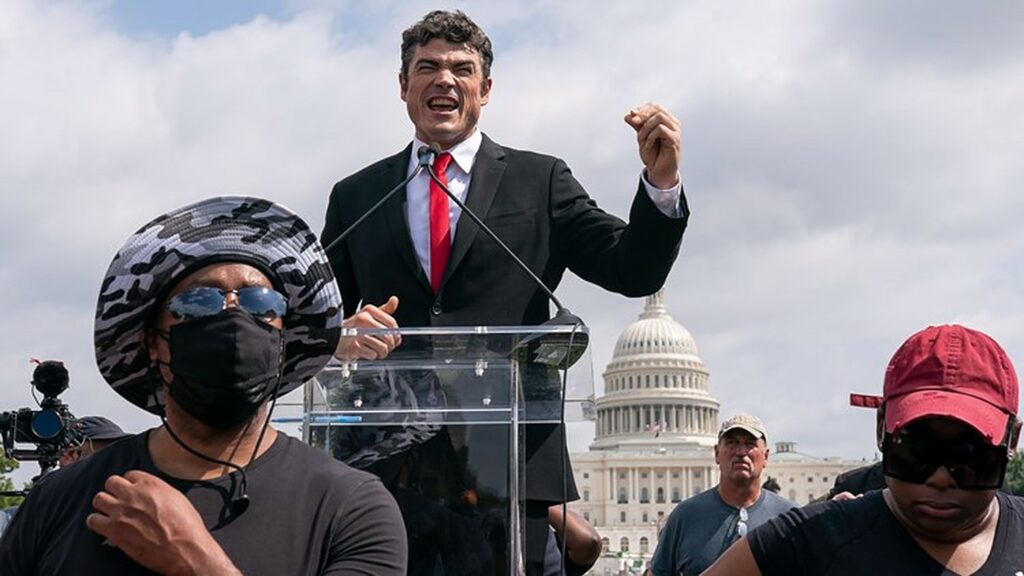 The losing candidate can choose to pay for a recount if the race is not that close, which it is in the 3rd District right now. Kent is taking this course of action. But unlike the past president who supported him, Kent claims he won't challenge whatever the secretary of state determines to be the winner.
My campaign will continue to try to make sure that the final count is as precise as possible, but I will accept the conclusion of this election as determined by the secretary of state, Kent said.