Republican Focus Shifts From Gas Prices To Gaslighting After House Victory
Republicans only have one priority now that they have officially secured by a narrow margin, the U.S. House of Representatives. It's not inflation or other issues they focused on during the midterm elections.
As it turns out, Joe Biden is the Republican Party's top concern.
Less than a day after the House voted in their favor. GOP leaders declared they would use their new oversight authority. To launch several pointless inquiries into everything from Hunter Biden to the alleged "politicization" of the U.S. Department of Justice.
Investigations into the COVID-19 pandemic and Biden's troop withdrawal from Afghanistan are also in the works. The New York Times also claimed that a group of conservative legislators "extracted a promise." To look into Speaker Nancy Pelosi and the Justice Department's handling of defendants detained on January 6 in a D.C. jail. Biden and his administration even try to impeach by a GOP majority.
Republicans have expressed these views in their rhetoric for years. So it is not surprising that they would decide to engage in political conflict. With the current president and his allies. However, it is disrespectful to North Carolina voters and voters nationwide. Who deserves elected officials focused on crafting public policy rather than playing partisan games?
Rep. James Comer, who has an interest in serving as The House Oversight and Reform Committee's chairman, told reporters. To be clear, Joe Biden is the focus of this investigation. The committee will focus on him during the upcoming Congress. The subject of this investigation.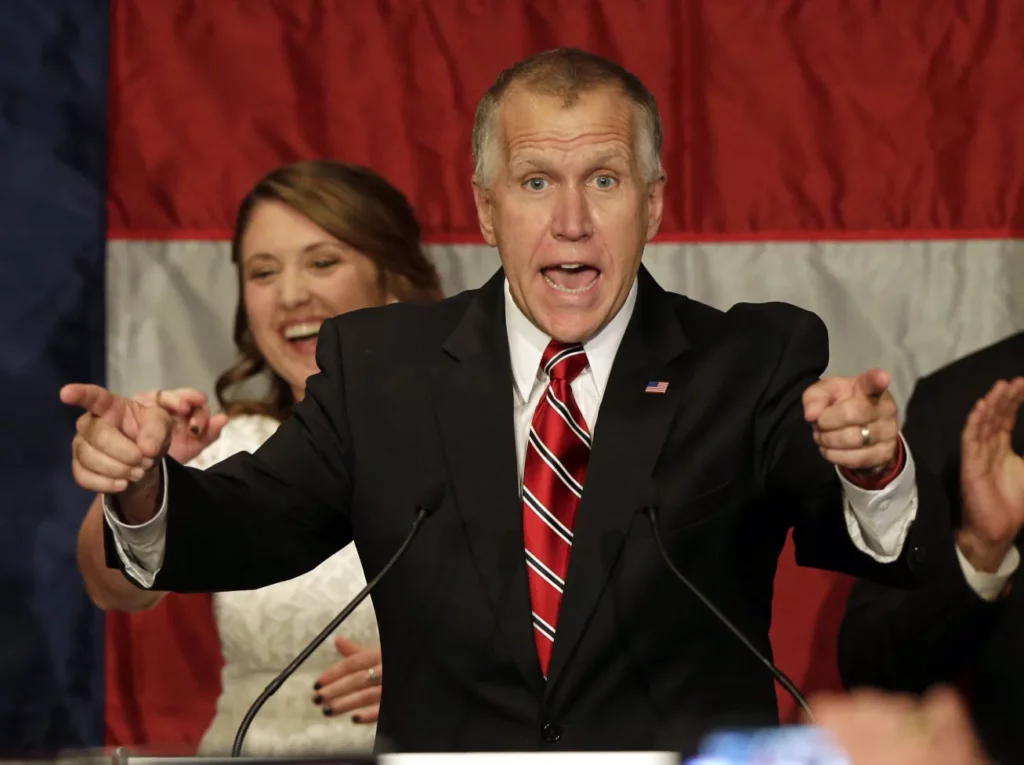 Republicans in North Carolina appear to be on board with the antics of their party. Rep. Virginia Foxx participated in the press conference announcing the Hunter Biden investigation alongside Comer and other Republican committee members. Rep. Dan Bishop has been tweeting about the investigations; his Twitter profile header features him wearing a T-shirt that reads, "Hunter Biden Is A Crook." Bishop is a member of the Judiciary Committee, which has already asked the Justice Department, the FBI, and the Department of Education for documents and witness testimony.
Of course, the Justice Department is looking into Hunter Biden's business dealings, but Congress should not be involved in that investigation. Republicans know that their investigation has little merit, but it doesn't matter as long as it creates a spectacle. Statements like "Hunter Biden's laptop is REAL" and "Joe Biden is the BIG GUY" are frequently found in tweets from the House Republicans' Twitter accounts. Which borders on the irrational and the humorous.
The Democrats attacked Donald Trump with the January 6 committee and the impeachment, so Republicans are looking for retribution. But there is a distinction between looking into blatant wrongdoing, like an attempt to rig the election, and creating wrongdoing to look into for political reasons.
What happened to the actual government, you know? Republicans ran their campaign on the premise that they were best suited to handle urgent problems like inflation, rising gas prices, and crime. The electorate believed them. However, there appears to be little desire to address the issues Republicans highlighted during the campaign now that they have gained some power.
Yes, the GOP will find it difficult to enact legislation independently. Democrats will hold control of the Senate, the White House, and the presidency for at least the next two years, while Republicans will hold control of the House. Any type of legislation will unavoidably require compromise and cross-party cooperation to pass. Republicans aren't interest in that; Instead, they're more concern with blocking advancement and enlarging an already excessively partisan divide.
That worries me. Voters rejected the Republican Party's increased tendencies toward hyperpartisanship and extremism by shattering all expectations of a red wave in the midterm elections. Republicans, however, aren't getting the message; they've turned into a party devoted to political vengeance and grandstanding.
The GOP's apparent unwillingness to even attempt anything constructive with their congressional power, however, is what is most upsetting. Americans won't be able to afford groceries, pay for a doctor's visit, or rely on child care if investigations are unnecessary and unimportant. That is the responsibility of elected officials. Republicans do not appear to be interested in doing it.