Earlier this week, Coinbase made its Super Bowl debut with a remarkable creative QR code advertisement that may have been a little too popular: following the ad aired during the broadcast, the company's "Less talk, more Bitcoin" campaign appeared to have temporarily knocked out its app.
The entire 60-second commercial was almost entirely comprised of a brightly colored bouncing QR code, which was evocative of the famed bouncing DVD logo meme from years ago.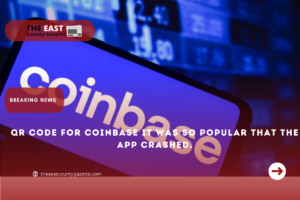 Upon scanning the code, viewers were taken to Coinbase's promotional website, where they could take advantage of a limited-time campaign that provided new signups with $15 worth of free Bitcoin, as well as an opportunity to win a $3 million prize in a drawing.
There is a time limit on the deal, with new clients only having until February 15th to take advantage of the $15 discount – something that may be an issue given that Coinbase's app is now down, probably due to a large amount of traffic brought on by the creative advertisement.
Numerous cryptocurrency companies, including Crypto.com and FTX, will be promoting their products or services during this year's Super Bowl. These companies will include cryptocurrency exchanges, network-based tokens, and other related projects.
Other firms, like Meta, were quick to capitalize on Coinbase's success. Shortly after Coinbase's ad debuted, Meta's Quest account tweeted its own bouncing QR code, which directed people to the company's VR afterparty, which will be hosted by the Foo Fighters following the game.