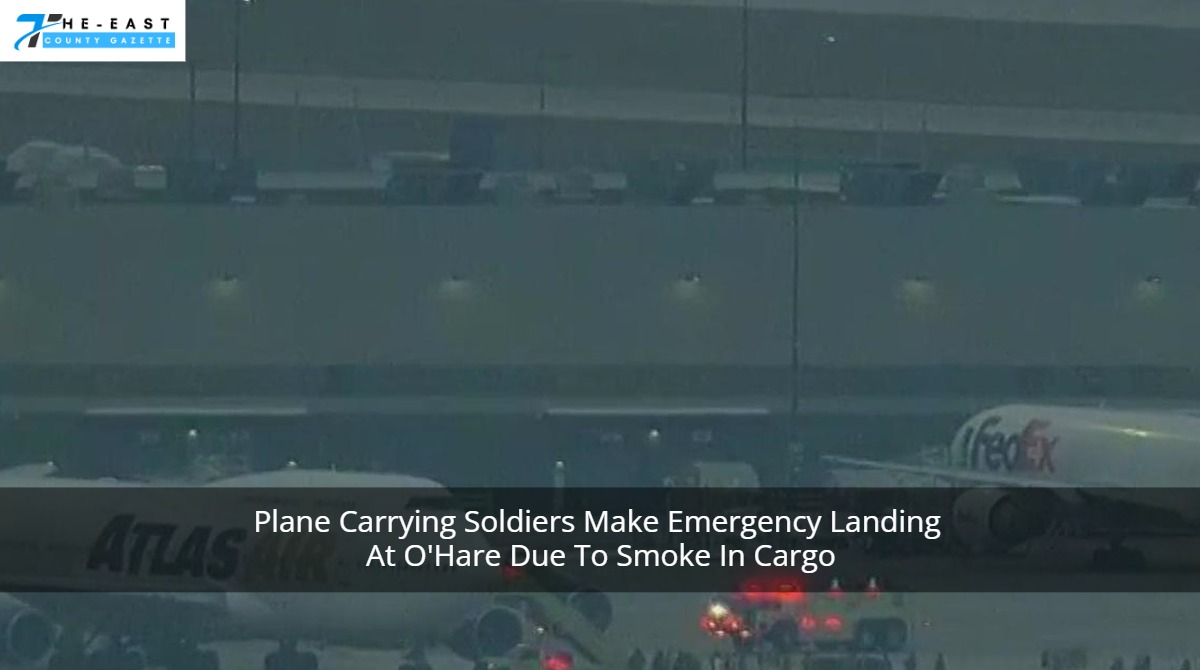 Plane Carrying Soldiers Make Emergency Landing At O'Hare Due To Smoke In Cargo
On Monday afternoon, a Kansas-bound flight made an emergency landing at O'Hare International Airport after receiving a report of smoke in the cargo hold. Late on Monday afternoon, the Atlas Air 747 made its arrival at O'Hare. On Runway 28C, the aircraft touched down.
Atlas Air primarily flies goods, but it also flies passengers occasionally. 314 people were confirmed to have left the aircraft safely by the Chicago Fire Department. Since then, we've learnt that the passengers were military personnel.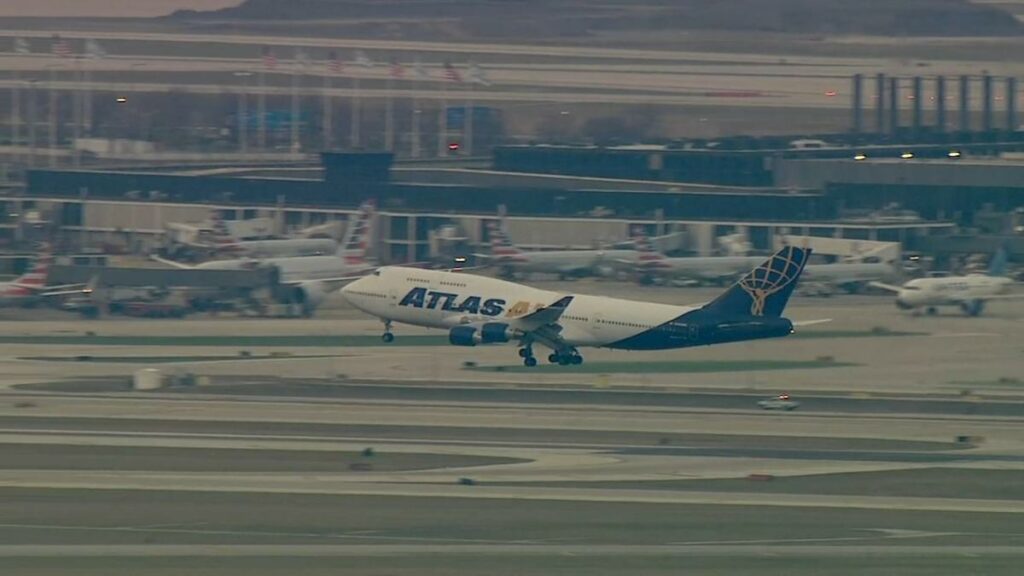 Chopper 2 was nearby as the Atlas Air flight made a safe landing. Emergency vehicles were spotted encircling the aircraft.
The 314 American service members on board were traveling to Poland from Topeka, Kansas. The soldiers, so we're told, were 2nd Armored Brigade Combat Team members.
Recently, the soldiers from Fort Riley garrison departed for Europe. It is unclear what their precise purpose was, but we do know that 314 soldiers deplaned the plane in Chicago after smoke was discovered in the plane's cargo.
No one was injured, and regular operations at O'Hare Airport resumed. After mechanics examined the issue, it's thought the men and ladies continued to Poland to complete their objective.
Atlas Air stated the aircraft would only be put back in operation if they felt it was safe to do so. The reason for the smoke is still unknown, though.
The full statement from Atlas Air was as follows:
"We can confirm that Flight 5Y8380 landed safely after receiving an indication of a potential abnormality in the cargo compartment soon after departure from Topeka, Kansas (FOE). The crew followed all standard procedures and safely diverted to Chicago, Illinois (ORD). As a precautionary measure, Chicago authorities inspected the aircraft upon arrival and determined the aircraft was safe for all passengers to deplane. Our team is investigating the cause of this incident and will work to safely return the aircraft to service."