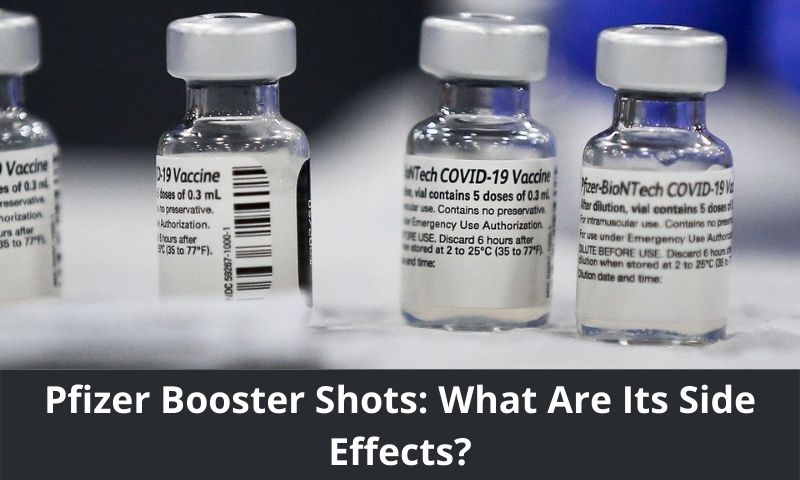 Pfizer Booster Shots: What Are Its Side Effects?
After administering Covid-19 booster shots on certain individuals, Pfizer has come out with a list of side effects you may face after taking the booster shots.
Even though, majority of booster shots recipients have showcased side effects quite similar to the second dose. Let's get into the specifics of it:
Side Effects of Pfizer Booster Shots
The data provided by Pfizer to FDA include the side effects felt by 300 participants during a trial of the booster stage. Here's a quick breakdown of the results:
63.7% had fatigue.
48.4% suffered from headaches.
39.1% felt muscle pain.
The company in its statement said 44 out of 306 recipients had at least 1 unexpected side effect. The common side effect among them was swollen lymph nodes. And some of the remaining participants had mild to moderate symptoms.
With this data in hands, Pfizer is hopeful that FDA will approve booster shots from people over the age of 16.
Recommended Read: Vaccine Resistance to Mu Variant May Enforce Full Lockdown
Do You Need a COVID-19 Booster Shot?
As per FDA, the booster isn't required for everyone as the current covid-19 vaccines provide significant protection from hospitalization and death. Currently, its authorization is limited to the elderly and vulnerable for booster shots.
FDA says, "Overall, data indicate that currently U.S.-licensed or authorized COVID-19 vaccines still afford protection against severe COVID-19 disease and death in the United States,"
"We are starting to see evidence of reduced protection against mild and moderate disease."
Recently, two reviewers at FDA had written a research paper in which they ruled out the possibility of booster shots to the majority of the US population.
They concluded their research by saying, "Even in populations with fairly high vaccination rates, the unvaccinated are still the major drivers of transmission,"